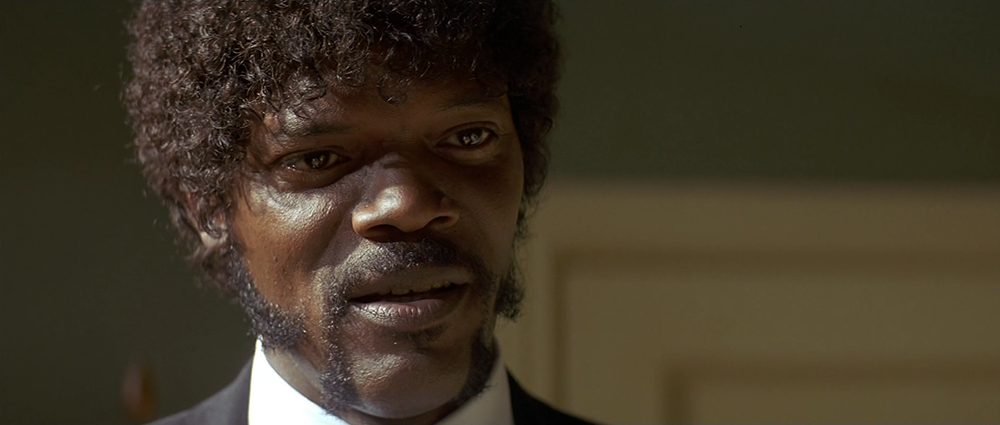 Samuel L. Jackson Revisits Famous 'Pulp Fiction' Speech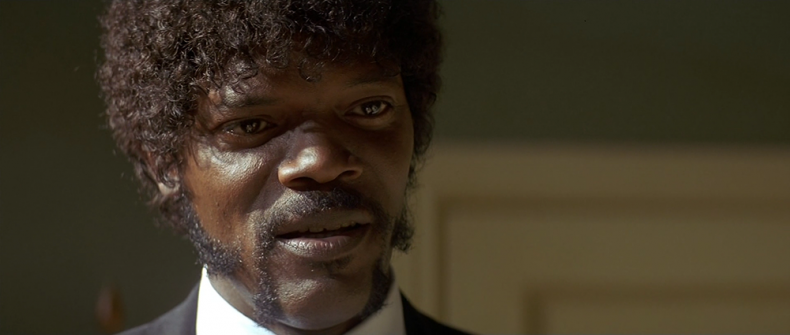 Quentin Tarantino's cult-classic film Pulp Fiction recently celebrated the 20th anniversary of its premiere at Cannes Film Festival. Of course this means we are all 20 years older—sigh—but the good news is Samuel L. Jackson is happy to remind us of the morsels of brilliance that still lie in many of the movie's scenes. Perhaps the most famous being when Jackson's character, Jules Winnfield, recites his now iconic Ezekiel 17:25 speech right before getting all gangster and pumping a guy full of lead. Jackson recently appeared on BBC One's The Graham Norton Show to take a trip down memory lane, and ended up reciting the speech in an equally dramatic (but guns-free) close-up. Still frightening 20 years later, see Jackson as Jules below.
Image courtesy of Miramix Films.