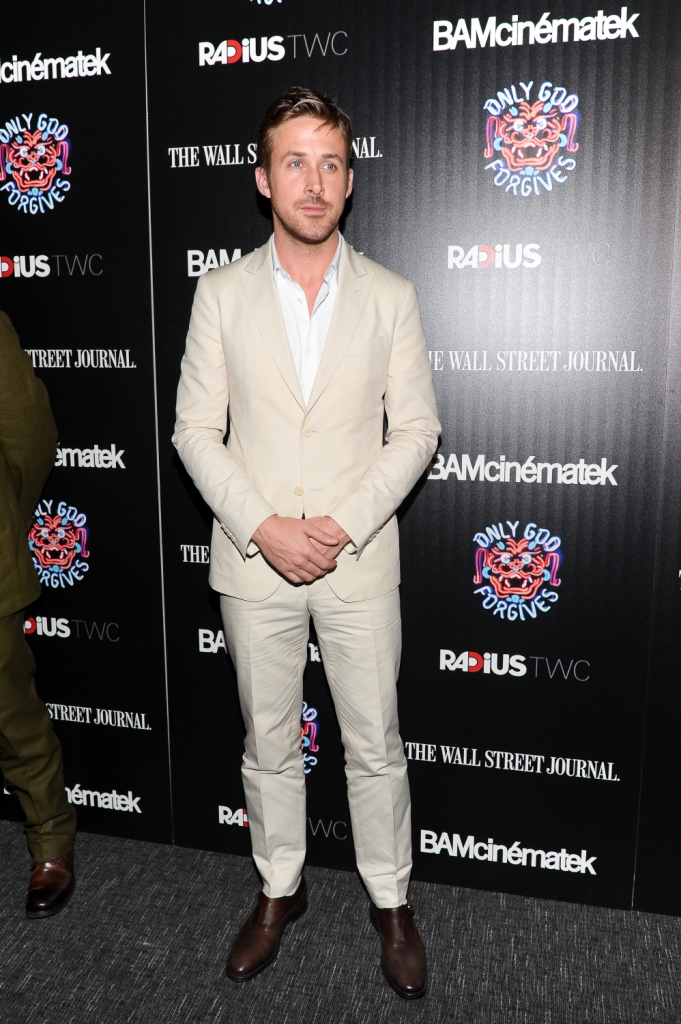 Ryan Gosling In Ferragamo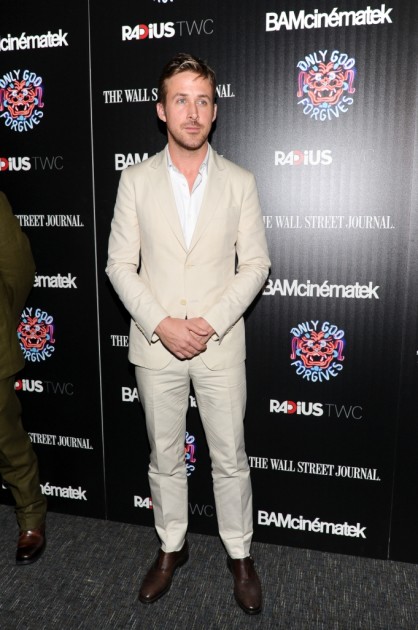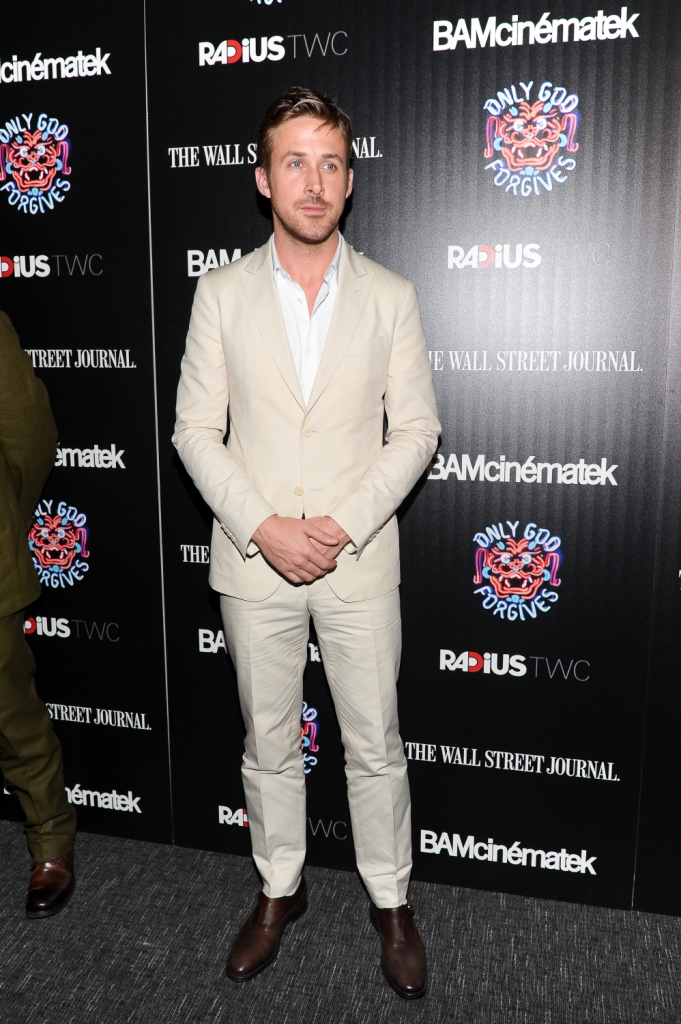 Movies are great. Movies starring Ryan Gosling are better. A French-Danish film reuniting Gosling with director Nicholas Winding Refn (Drive)… in which Gosling and Refn both endured two-to-three-hours-a-day training in Muay Thai… co-starring Kristin Scott Thomas​… nominated for the Palme D'Or at the 2013 Cannes Film Festival… Only God Forgives is simply the pantheon of cinematic greatness.
So it's only appropriate — amidst this plethora of majesty — that ​Mr. Gosling should show up to the film's New York premiere wearing Ferragamo. The former Mouseketeer arrived in a Salvatore Ferragamo off-white two-button suit with a white shirt and a pair of brown leather shoes. Looking highly refined and every bit the leading man a Ferragamo suit deserves to be worn b​y​, Gosling further cemented his A-list status as both a leading man and one of Hollywood's best dressed.