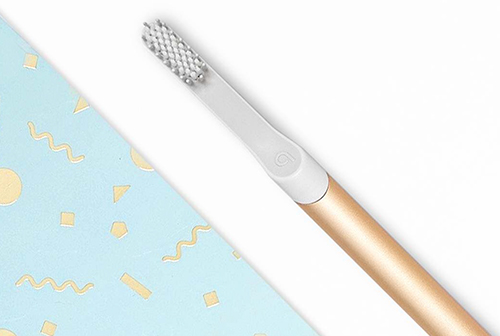 quip Delivers a Simplified Healthy Habit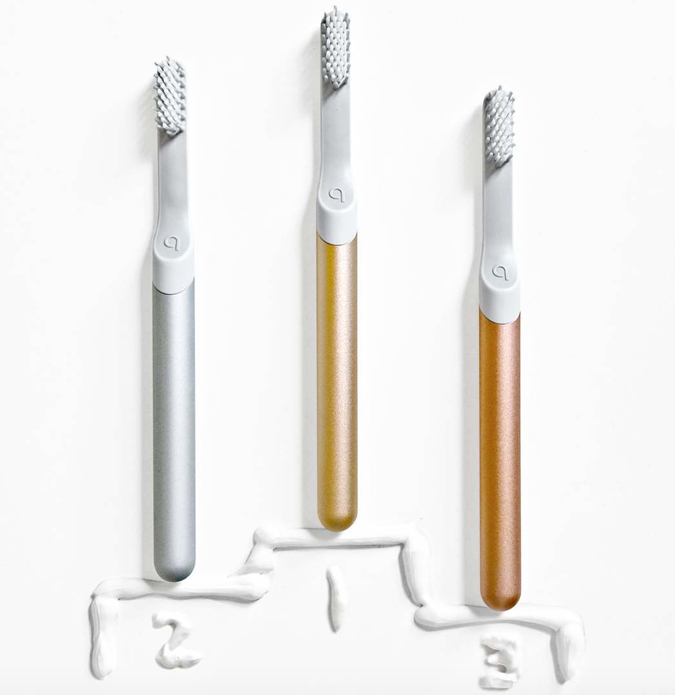 Image: quip.
Launched in 2015, quip is a young oral health brand that delivers refreshing tips and tools to help users get the best oral care routine by simplifying over-complicated steps. The chic electric toothbrush, vibrating gently for two minutes, ensures patrons are getting the most out of their daily brush. To aid in its mission of overall oral health, its bristles pulsate every 30 seconds to indicate when to brush a different area and, in conjunction with other upstart programs, quip mails a new brush head every three months directly to your doorstep. Available in plastic and metal handles in six varying colors, users can find the best match to suit even the pickiest personality. The brand also builds an invaluable connection with dentists nationwide, partnering through a checkup rewards system that allows dentists to pay for the quip and patients to sign up for the service easily online. As Harry's utilizes sophisticated technology to offer a modern convenience on shaving, quip focuses on providing an equally enjoyable and essential clean while brushing teeth.
The quip service is available online now.