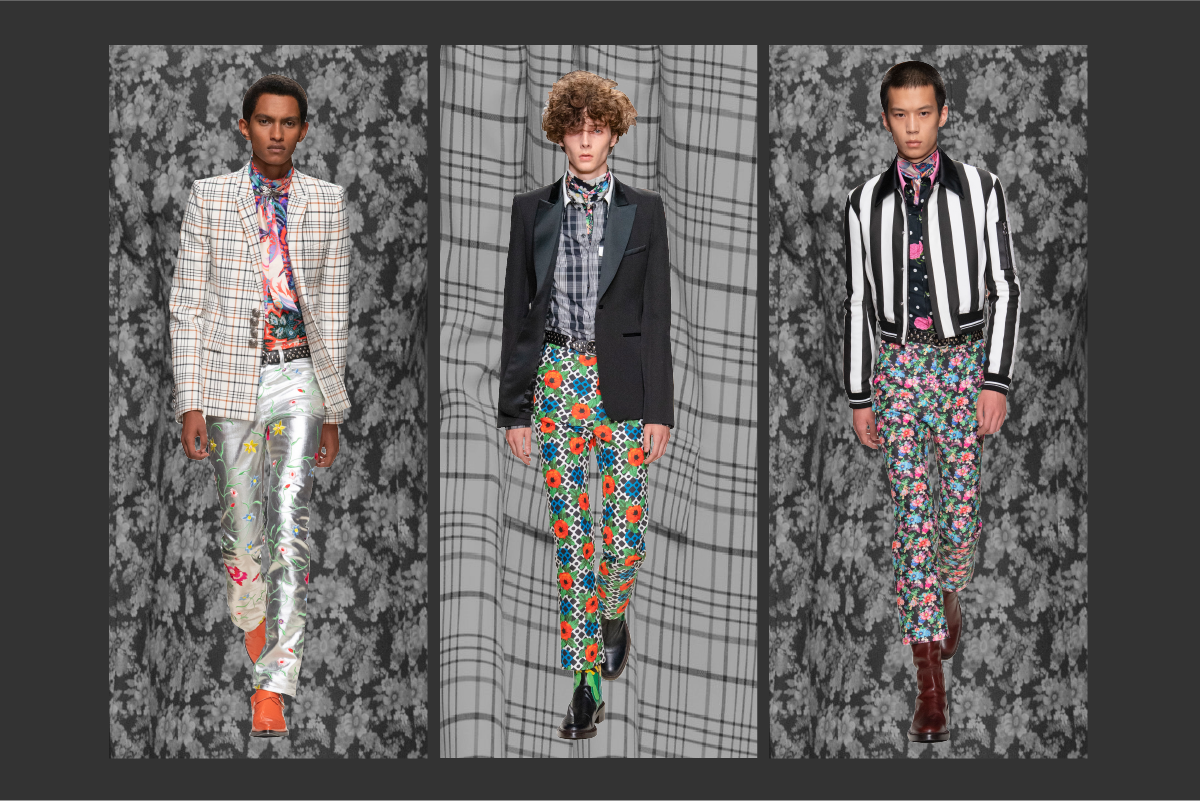 Paco Rabanne Re-Introduces Men's Fashion for Spring/Summer 2020
Paco Rabanne re-introduced menswear in its Spring/Summer 2020 show, a first for current creative director Julien Dossena. Rabanne himself designed men's pieces back during his reign at the Spanish label, but it was quickly overshadowed by its women's range following his departure. Renowned for its chainlink dresses, metal pieces, and presenting the ultimate sexy on the runway, the designer always stood out. This season's collection underlines the same mantra, as a compilation of just about everything: metal dresses, diverse patterns (including floral, psychedelic, striped, and animal), and metal accessories in the forms of butterflies and dragonflies.
The collection was inspired by the '60s and '70s and resonates in the cosmic, romantic, and utopic time period — a true trip back to bohemia. Dossena wanted to contrast the dreamers and the realists by focusing on naive nature, vivid expressions, and endearing styles. As a result, the pieces are full of floral elements as well as hearts, stripes, sunset, rainbows, among other novelties.