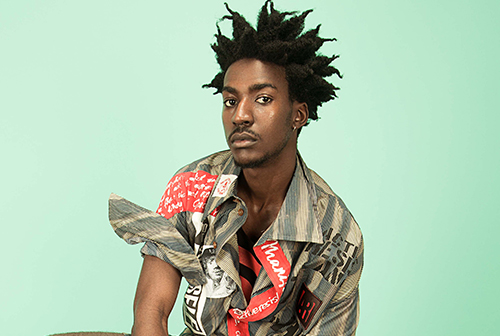 Opening Ceremony and Vivienne Westwood Release Worlds End Capsule Collection
[slider_pro id="24″]
Images: Opening Ceremony.
The definitive homage to Vivienne Westwood's Worlds End boutique—the legendary London shop Westwood herself opened while managing the Sex Pistols in the early '70s—American fashion explorers Opening Ceremony have collaborated with the British brand on an exclusive and unisex capsule collection of reworked Vivienne Westwood Worlds End styles that reverberate the glam and bulldozing social cognizance of the notorious time in both fashion and music history. Updating the look of Westwood's "Urban Guerrilla," a rebellious outfit furbished with outspoken style and political statements, the capsule collection features glimpses of Westwood's most important pieces—such as the Druken Anarchy Shirt from S/S 2010, the Savage Jumper from S/S 1982, or the Clint Eastwood Bomber Jacket from A/W 1983—mixed with unisex vests, square cut tees, and toga shirts, all in various prints and unique washes.
"My love for Dame Vivienne Westwood and her creative legacy has truly been a life-long affair. In particular, her impact and relevance extend beyond fashion and into all the cultures that Opening Ceremony also embraces: from music, film, and art, to politics, civil rights, and environmental causes," said OC co-founder Humberto Leon in a statement. "This reissue has never been done before, and we could not be more excited to share our favorites from Vivienne's work with a new generation."
The Vivienne Westwood Worlds End X Opening Ceremony Capsule Collection will be available starting  February 9, 2015 at Opening Ceremony stores in NY and LA and at the original Worlds End in London.