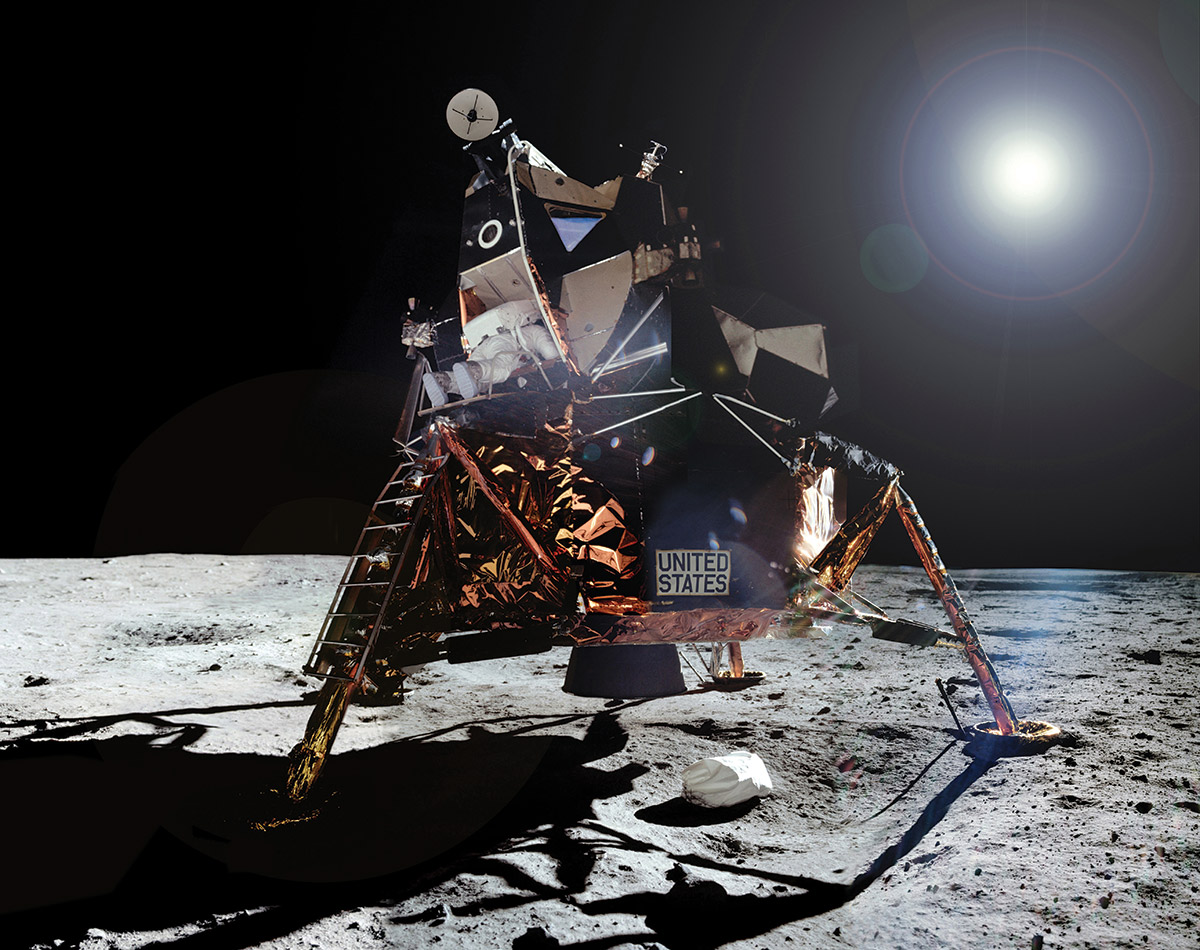 Omega Commemorates Lunar Landing with Limited-Edition Speedmaster Apollo 11 Watch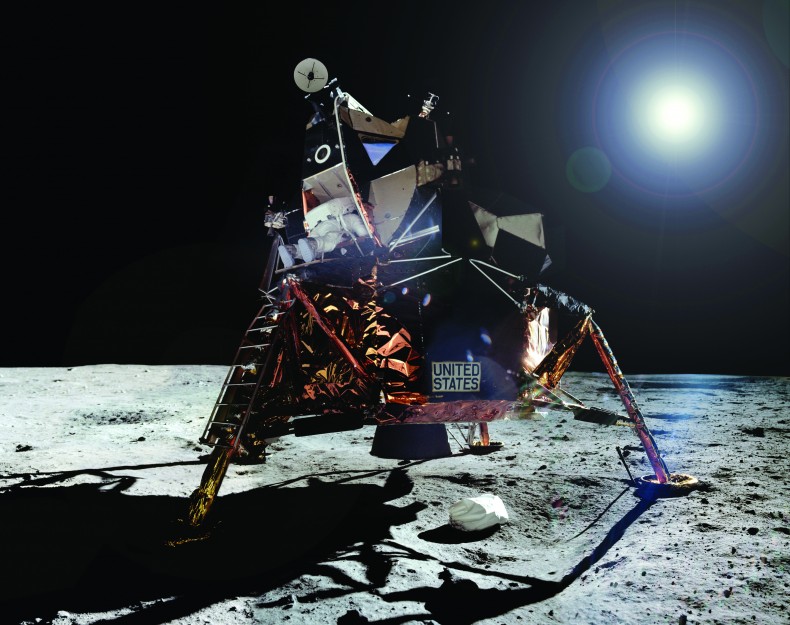 This Sunday, July 20, 2014, marks the 45th anniversary of the first-manned landing on the moon accomplished by famous astronauts Neil Armstrong and Buzz Aldrin aboard the Apollo 11. On that first, dangerous mission to the moon so many years ago, Aldrin sported an Omega Speedmaster; thereafter, becoming the first object to take claim of the lunar landscape's time. Originally designed as a sports and racing chronograph—in conjunction with Omega's status as timekeeper for the Olympics—the first watch worn by an astronaut on the moon has since become one of the Swiss watchmaker's most iconic styles on earth as well. To celebrate the upcoming anniversary of the lunar landing, Omega has released a new commemorative Moonwatch Anniversary Series Speedmaster Apollo 11 timepiece.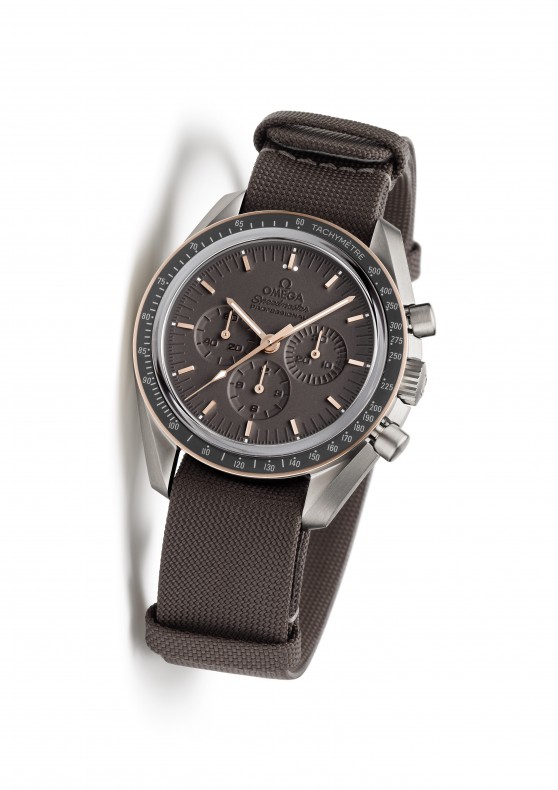 Paying homage to the colors of the moon and the Apollo 11 lunar and command modules, the limited edition watch features a 42mm brushed grey grade 2 titanium case, a black, laser-engraved PVD dial, and a brown coated nylon fabric strap. The wristwatch is limited to 1,969 pieces, a number that reflects the year of the historic Apollo 11 mission. During the landing Armstrong famously said, "This is one small step for man, one giant leap for mankind." Today, what better way is there to remember that legendary moment than with the prestigious brand whose watch first accompanied those fearless leaders?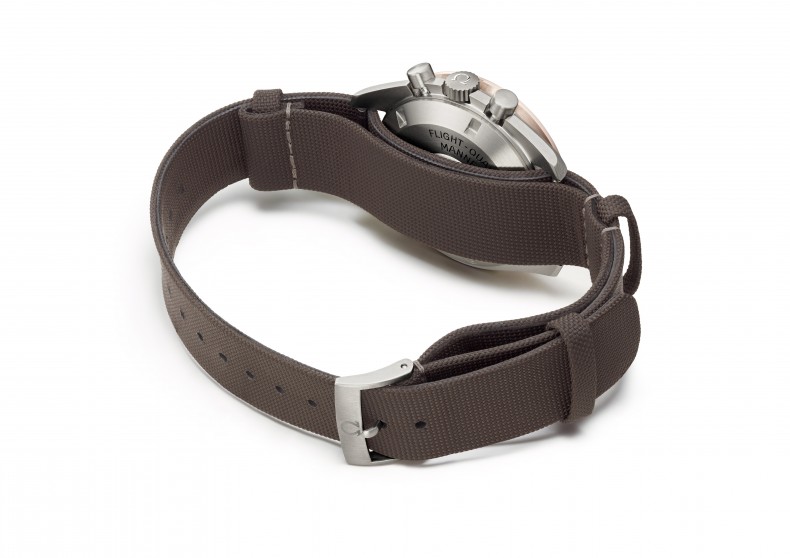 The Moonwatch Anniversary Series Speedmaster Apollo 11 timepiece is available online now.
Photos courtesy of Omega.