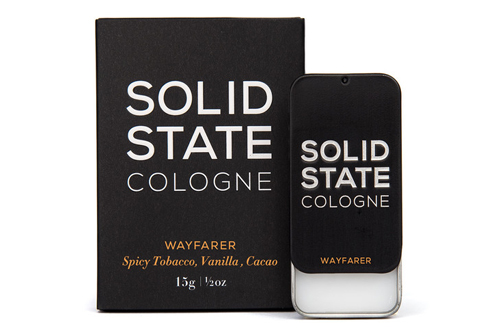 New Wax Based Colognes from Solid State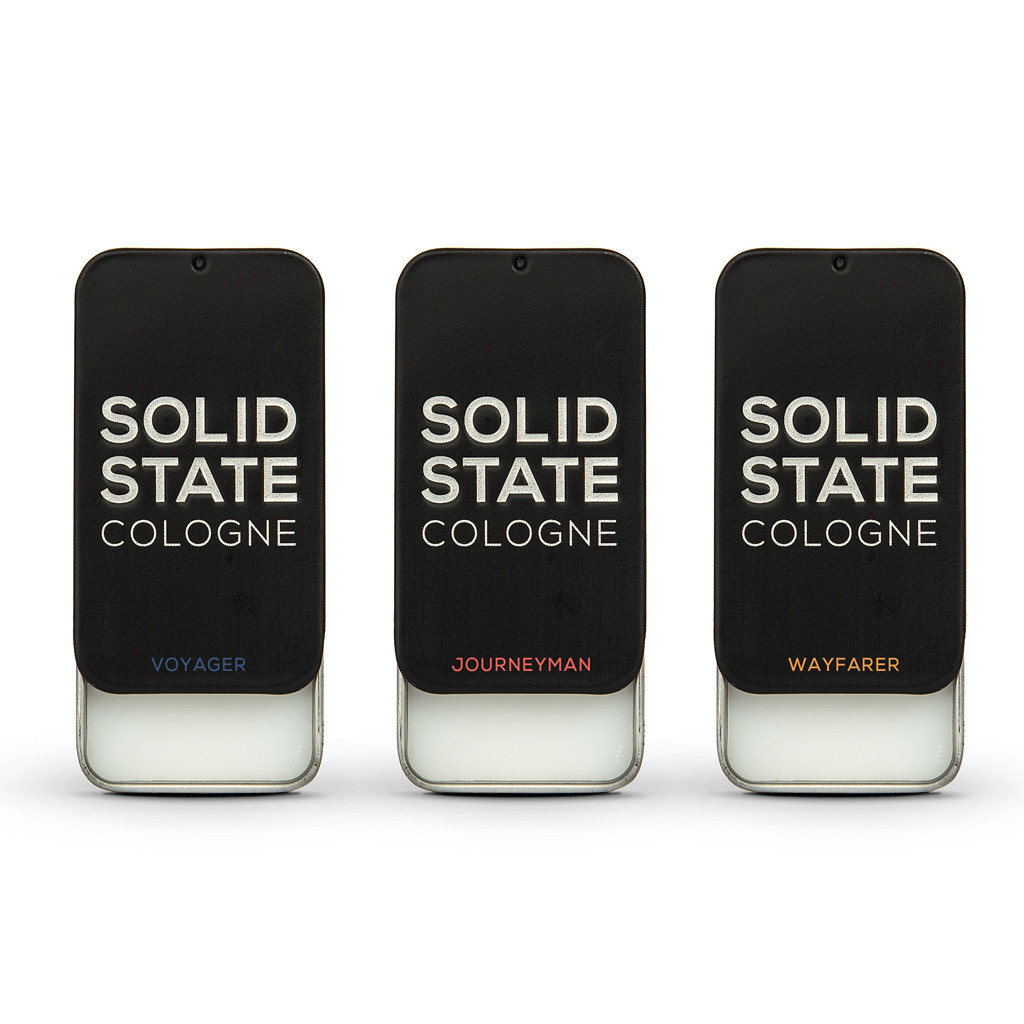 Image: Solid State.
Australian-based fragrance expert Solid State reinvents the way men approach cologne with a line of wax based scents that revolutionize the fragrance market. Created using a blend of natural ingredients – shea butter, jojoba oil, beeswax – the three new scents pack a soothingly powerful punch for a redefined, 21st century man. Unlike the usual spritz with a liquid cologne of old, these solid fragrances are a higher concentrated, easy to disperse product that is applied like a lotion – a gentle rub against pulse points will have you smelling great all day long. Available in Wayfarer – a sticky-sweet vanilla and tobacco mixture, Journeyman – an invitingly fresh cedar wrapped in thick Vetiver, and Voyager – a leather and rose blend for the dark and gentle, the three fragrances create an olfactory dream team that sends shockwaves through the conventional and traditional style of application. Packaged in a sleek, flash drive-sized tin with sliding top, the Solid State colognes are perfect for carry-ons and gym bags alike, offering a hassle free application that lasts from early board meetings through late-night drinks.
Solid State colognes are available now.