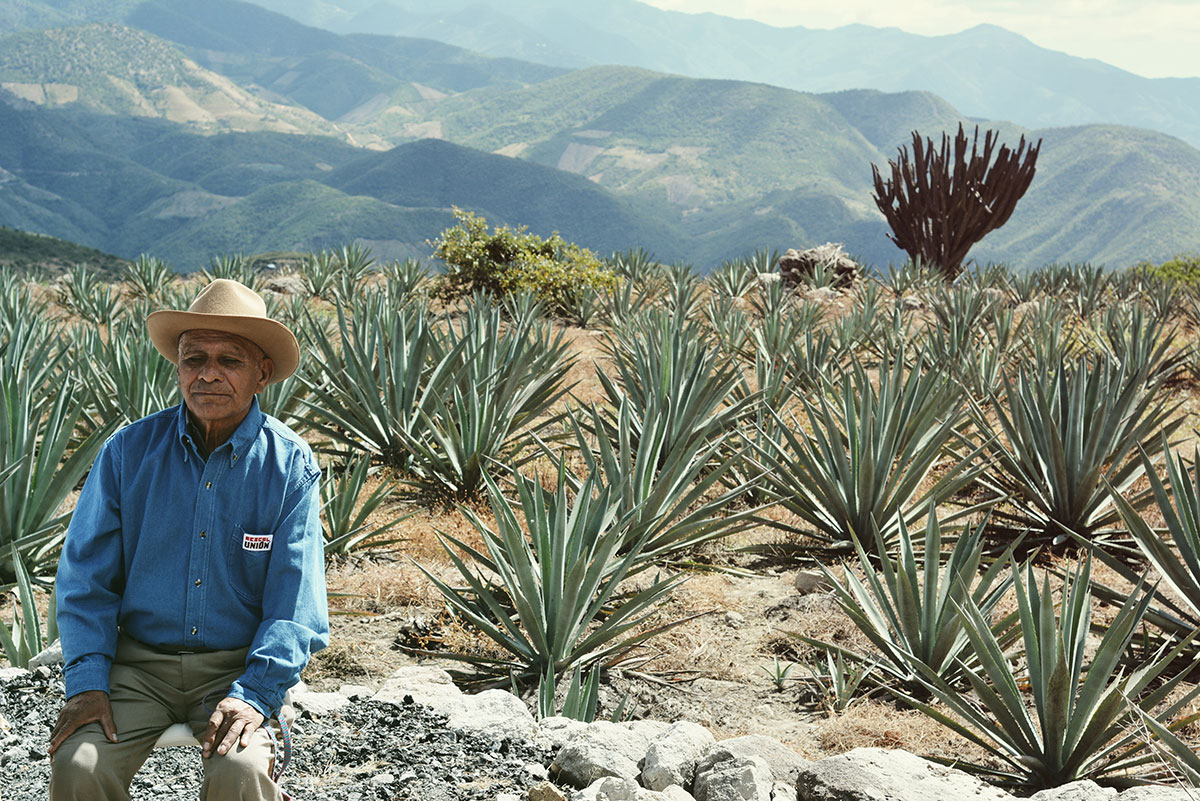 Mezcal Unión is Making Ethical Spirits
In a country like Mexico whose traditions have withstood centuries and the world consistently enjoys their fruits (like tequila and mezcal), it's essential to help the indigenous communities preserve these practices. Mezcal, a distilled agave spirit, dates back to the ancient civilizations of Oaxaca, which cooked agave plants buried in the ground. The tradition continues to this day, but large mass-market companies have monopolized the business with giants like Bacardi buying out distilleries, like Tequila Patrón. This strategy ultimately only exports the produce abroad making it difficult for local craftsmen to succeed. As these communities dwindle, it is up to brand like Unión to provide a high-quality product that helps the locals continue their craft and proper in Oaxaca.
With a novelty business plan where Unión is the patron instead of the big brother, the brand empowers agave harvesters and producers to embark their own businesses. Unión then buys the agave from these families only as a client allowing them to exist on their own. Participating in daily community life and encouraging modernization, Unión joins the ranks of contemporary Mexican brands that inspire change within their country. We spoke with Champion, one of the founders of the brand, about the cornerstone of this novel business plan and, of course, the mezcal.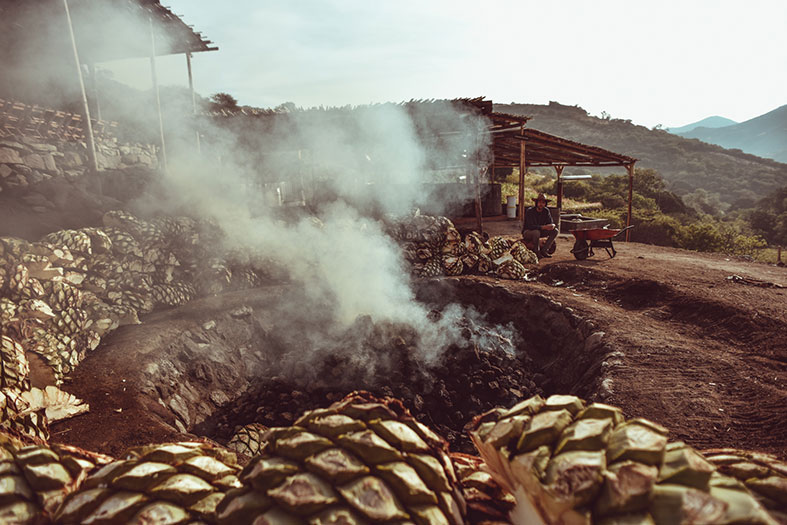 EH: Could you tell me a bit about the background of the brand? Why did you initially decide to settle on making mezcal instead of tequila?
Mezcal Union was born out of a real desire of four friends who wanted to represent the values of Mexico by collaborating with indigenous Agave farmers and Mezcal producers, with the purpose of generating opportunities in the Sierra of Oaxaca. Mezcal is the most antique distilled spirit of Mexico. Because Mezcal is a millenary tradition in our country, its uniqueness, the complexity of outstanding flavors, and the joy it brings by sipping  – we thought it make all the sense to venture into this category.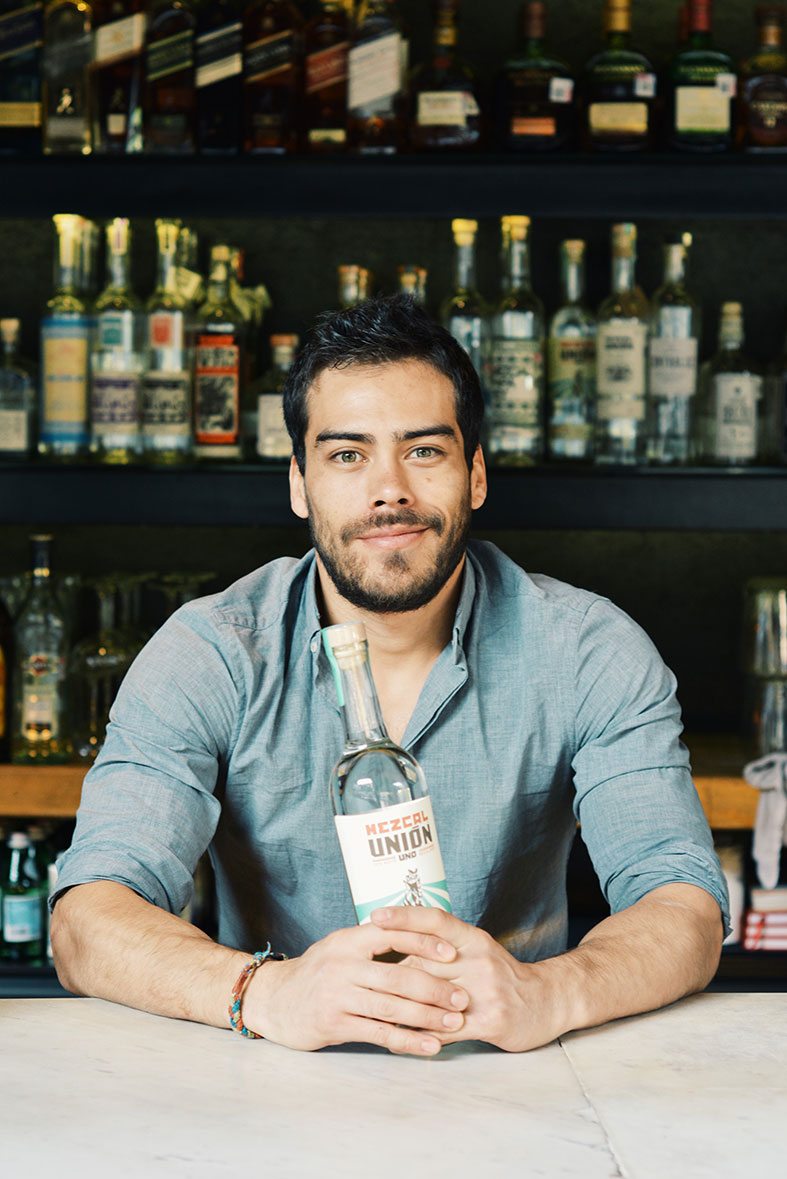 EH: Why mezcal instead of tequila?
All Tequila is Mezcal, but not all Mezcal is Tequila. Mezcal, as a definition, means (Cooked Agave Heart) and because, still today, you can find indigenous communities in the Sierra of Oaxaca that still produces it the same way as its ancestors. Because these indigenous people are the core of our culture, which happens to be very rich in culture but a poor economical position, it became a life goal for us to collaborate with these indigenous communities in order to bring prosperity via financial support and distribution while simultaneously sharing the great attributes of Mexico.  Every sip of Mezcal is a taste of our soil and culture.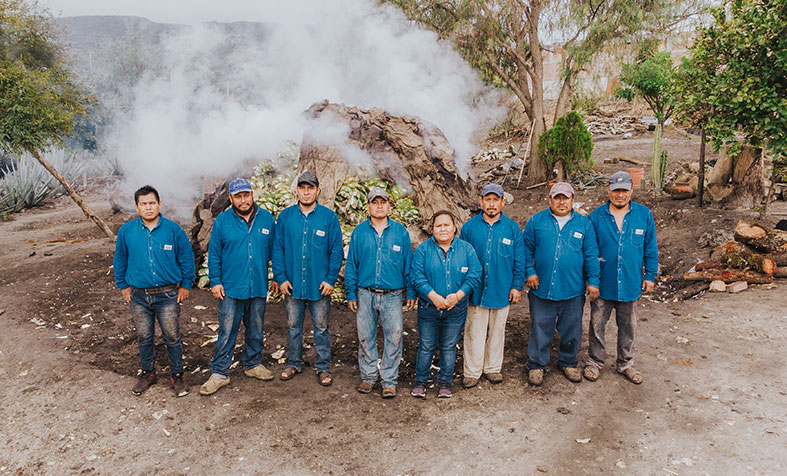 Mezcal Unión community in Oaxaca
EH: What kind of help do the families that work with you in Oaxaca receive?
By exploring different villages across Oaxaca, understanding their socio-economic context, and speaking to several farmers and producers, we came to comprehend that these indigenous people face strong challenges. The one thing they all seemed to agree on, is that they lack unity among them and that, if somehow they could come together and collaborate, the union would be the key to prosperity. This notion became our inspiration and the reason why, 10 years ago, we decided to venture into Mezcal and created Mezcal UNIÓN – a company which mission is to empower farmers and producers through finance and distribution. As a result, people are able to activate their land and improve their distilleries, becoming suppliers of Mezcal UNIÓN.  Our role is to distribute the product. By doing so, the more we grow our distribution the more production does as-well. In recent years, for example, we have been able to plant more than 255 thousand agave plants, and we now collaborate with more than 20 distilleries across 8 different villages of Oaxaca.
Within the micro-distilleries and Palenques, we empower maestros mezcaleros with the necessary infrastructure to reach their highest capacity, always conserving the crafting process. This means improving their efficiency and, therefore, their growth: workers' earnings are directly increased by approximately 260%. With the union of more communities, more work is generated, which encourages the development of communities and the creation of a better Mezcal.
EH: What other efforts do you see Union participating in down the line?
We still have a lot of work to be done in terms of production, but we have plans for the future including implementing social programs, that can also be useful for the wellbeing of indigenous communities. This includes activities that foresee a wider scope and not necessarily have to be correlated to Agave farming or Mezcal production. Our mission is to bring opportunities for our people.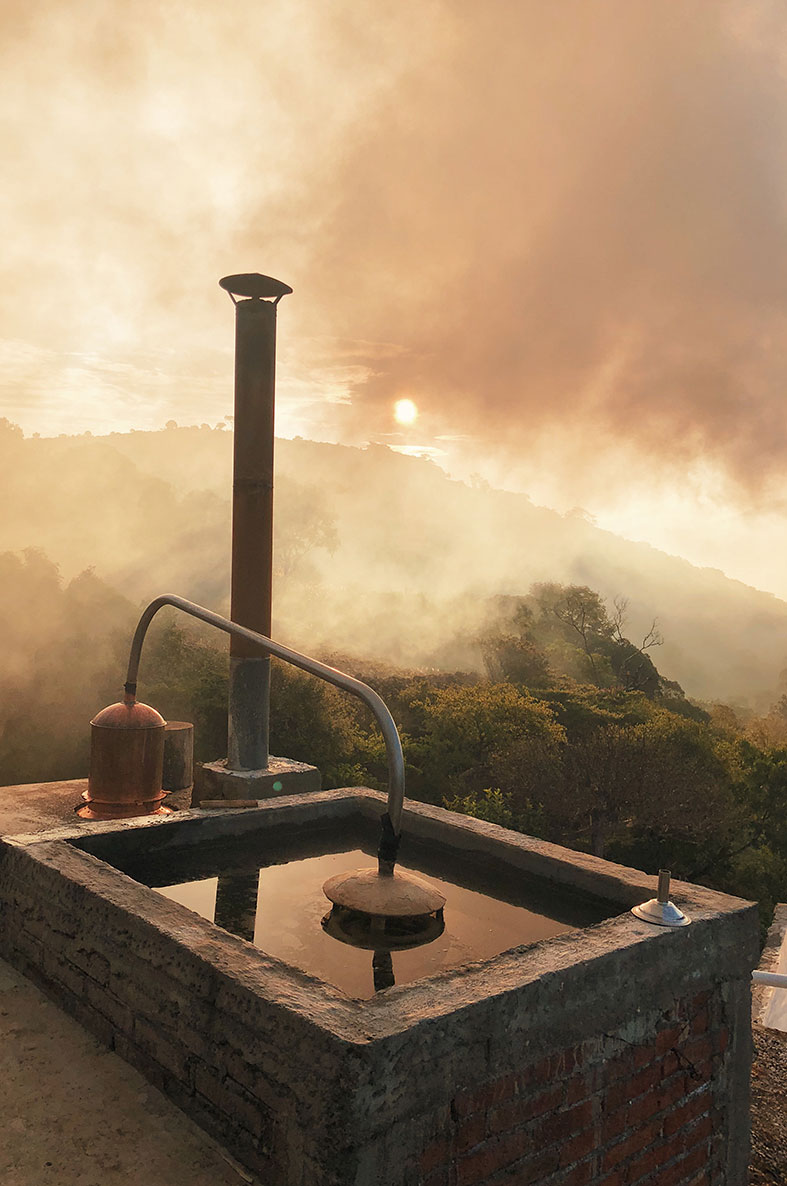 EH: What are the main tasting notes of Mezcal Union?/center>
Mezcal Union Joven is a blend of two agave plants: 8-year-old Espadín and 14-year-old Cirial. It provides a pleasant balance between flavors and aromas of fruits, herbs, and minerals. Because of Joven's artisanal production, you'll also find it a very balanced expression of aromas and flavors of smoke, wood and wet soil.
Mezcal Union El Viejo is also a blend of two agave plants: 8-year-old Espadín and 15-year-old Tobalá. Tobalá, in our opinion, has aromas and flavors of Mango, Mint, Cinnamon, and butter. Again, because it is an artisanal product, you can also taste in a very balanced expression, aromas, and flavors of smoke, wood and wet soil.