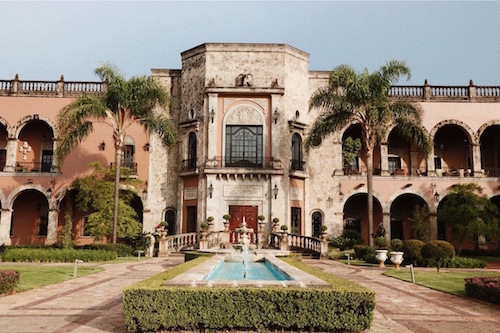 Lost In Tequilaland – Part I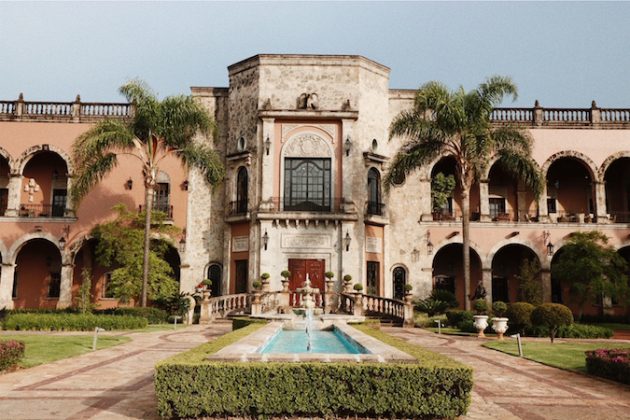 Photos: Courtesy of Angelika Pokovba
Essential Homme was invited as a guest of Patrón, renowned for their ultra-premium tequila, to their distillery and guesthouse in Mexico. The ultimate tequila experience includes a stay at the guesthouse, a crash-course in tequila distillation, and an agave field visit. A two-part series, Lost in Tequilaland explores the little intricacies of tequila-making.
The hosts live in Atotonilco el Alto. In the Jalisco region of Mexico, on copper-colored soil and amidst weber blue agave fields in tequila-heaven, Patrón has an exclusive guesthouse called La Casona that certainly lives up of the status of the drink itself.
"Our business is not tourism," says Peter Leger, director of hospitality. "It's tequila-making."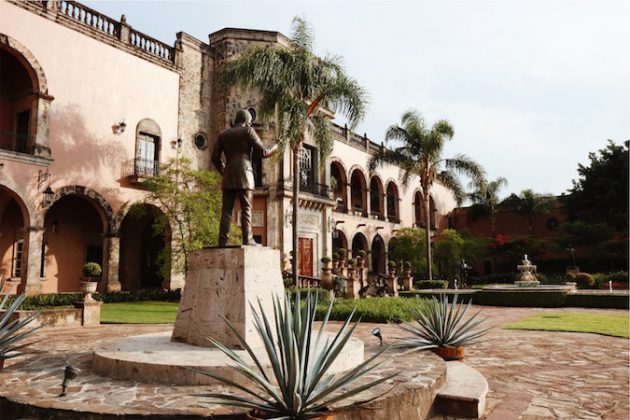 La Casona is not a hotel, but a highly exclusive establishment with an invite-only guestlist, no exceptions. Patrón founded the space as an innovative marketing plan in which they invite connaisseurs, opinion-makers, and journalists, among others, to personally introduce them to the roots of their famed tequila-making process. Past guests have included Mexican director Guillermo del Toro and celebrity chef Thomas Keller.
However, the big show is at the Hacienda Patrón. Built in 2002, the estate is a colonial-style peach colored building surrounded by palm trees, agave plants, and a water fountain in its center. This kind of structure would traditionally belong to a one patron, ironically and intentionally: Patrón itself. Here it is Francisco Alcarez, the Master Distiller of the house whose presence is quite literally everywhere—in statue form. The backdrop is as cinematic as a telenovela.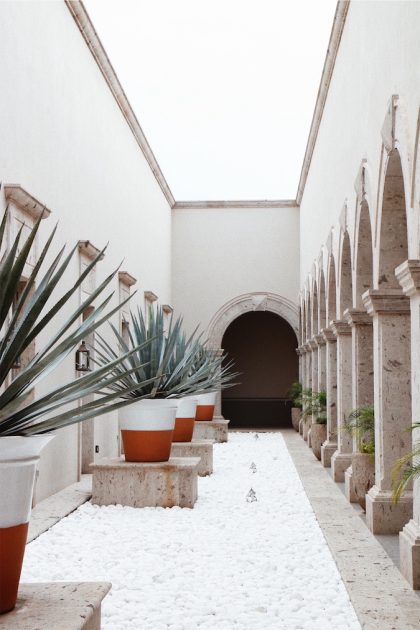 The mariachi, however, is at La Casona. They are called Mariachi Moya and can transform any pop classic into a traditional Mexican tune. Here, simplistic construction is juxtaposed with agave plants and Mexican artisanal decor— Joaquin Homs Studio oversaw the interior design. The spacious construction allows for carefully picked bulky decoration including a gigantic Cirque Du Soleil chandelier. Even the beds are larger than king-sized.
"This is one of those stories where the American dream comes in," says Leger. "There were two guys who were out of a job, homeless and lived in a car." Spoiler alert, these two guys, Martin Crawley and Francisco Alcaraz, ended up creating the most international tequila. Crawley met Alcaraz on the streets of Guadalajara by chance and the rest is history. The two became friends, began distributing a local tequila, before deciding to make 1000 cases of their own tequila. If the startup plan wouldn't work, they would drink the tequila themselves.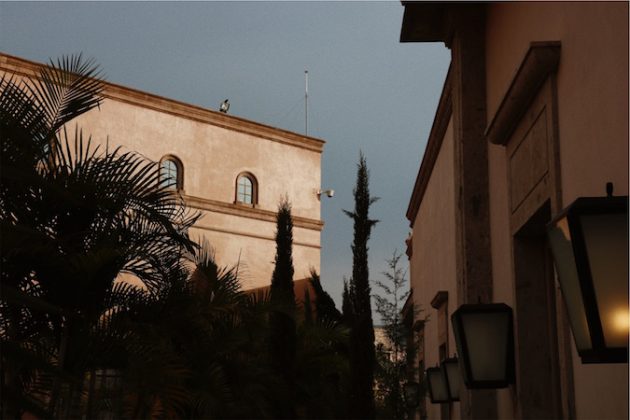 Patrón was an instant hit due to the tequila's smooth taste. From 38 people in 28, the so-called tequila startup grew to 1620 people in 2018. Francisco became a legend and the crew became a true family. Their plan at La Casona is as experimental as it equally effective for the modern experience-focused audiences.
It helps that Patrón knows that their tequila is good, but values transparency in the process. Each bottle goes through at least 60 pairs of hands instead of an automated system, and each worker gets a bottle a month to keep. Even the unemployment rate in Jalisco has rapidly decreased in the past years below that of the United States.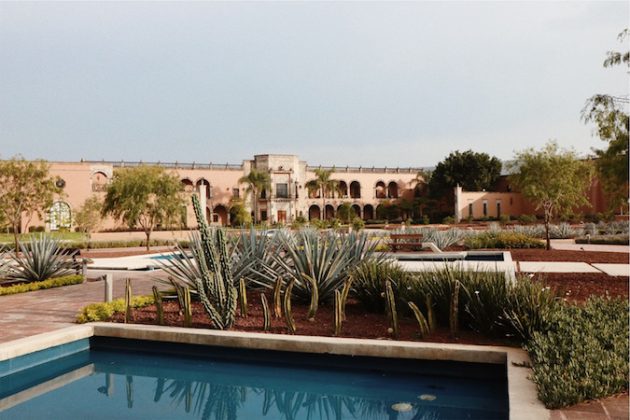 At La Casona, Patrón starts a conversation about tequila, but it's really also about the mondialisation of their region, which can be seen firsthand at the hacienda. It opens a faux-pas topic. "They [the media] don't have space," says Leger. "They prefer to talk about drugs, but not stuff like this." Patrón has the space and time, and so they talk about it at La Casona. Unlimited quantities of tequila help, too.