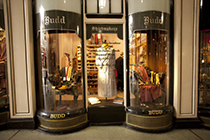 Limited Time: London Bespoke Shirt Fitting Sessions in NYC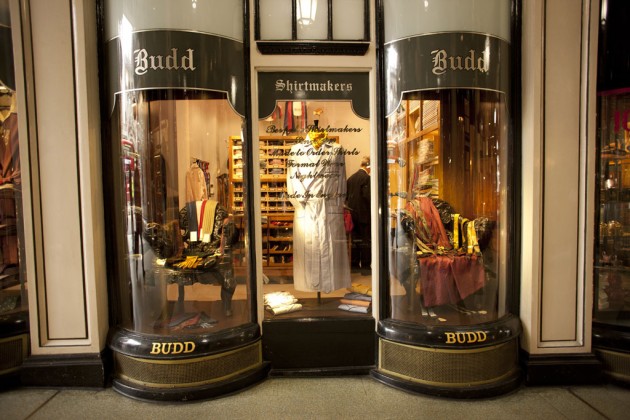 New York is in for a treat this May because one of London's finest and most respected purveyors of bespoke dress shirts,
Budd Shirts
, are sending their classically trained tailor to NYC at the end of this month. James MacAuslan will be touching down in Manhattan on the 27th of May and will be taking fit sessions for New York's stylish elite over a four day period at
The Barclay Intercontinental Hotel
. Only happening once or twice a year generally, if you're after some exceptionally tailored bespoke dress shirts, you better make sure you get yourself down there on these dates (which you can find
here
). Though the name of Budd Shirt Makers may not be familiar to you, they've been around longer than some American states. They were founded in 1910 and they continue to operate from the same small West London store in which their business began over a century ago. Each shirt that Budd offer has been hand made in their UK workshop and they are one of the few remaining tailors who still have a cutting room on the premises of their shop – which you can see after the jump.
Budd are, perhaps, most famed for their bespoke shirt making process and their reputation in this field comes from the fact that each 
bespoke shirt from Budd
 is hand drafted and hand cut on their premises and will be precisely tailored to an extensive set of measurements taken beforehand. The cloths used in the Budd shirt making process are of the finest quality and they work alongside some of the world's leading cloth manufacturers such as Thomas Mason and Acorn Fabrics of Lancashire and the Italian manufacturers of Albini and Monti. Budd Shirt Makers enjoy a world wide reputation despite the relative humbleness of their surroundings. They still operate from a single store and despite their limited street presence, see demand for their dress shirts and accessories increasing all the time. This, of course, is testament to the quality of garments that they produce and admirably showcases that if you make something of a superior quality, it will always find its audience.