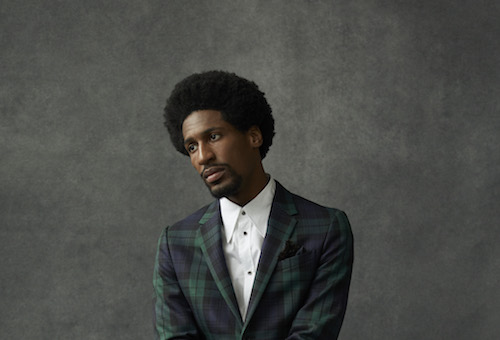 Jon Batiste Makes Music Without Borders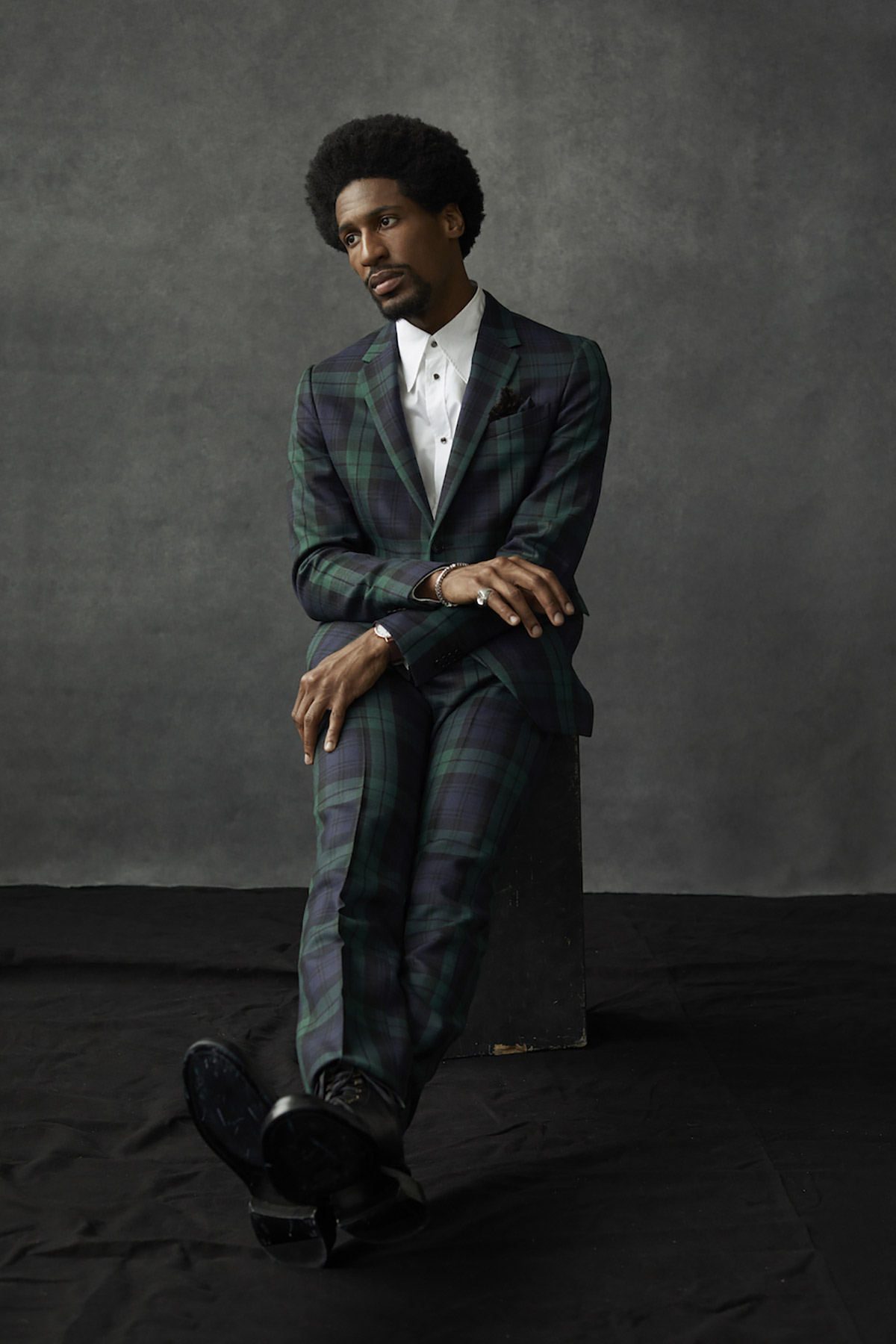 Jon Batiste knows what's cool. A renowned musician, and notable presence at NYFW, the Louisiana-born artist is the epitome of sophistication. Despite his busy schedule as  Musical Director for The Late Show with Stephen Colbert, Batiste was able to talk to us about his new album Hollywood Africans (out Friday), New Orleans, and his dream collaboration.
"We recorded this album in a church that was pitch black most of the time so we couldn't even see each other," he tells me over the phone. Produced in part by T Bone Burnett (who he met at Bono's birthday party), the album is the result of multiple sessions ("There were only 5 recording sessions, total," he clarifies) since 2015. "We started talking about the history of American music and all the different parts of that history — the blues, folk, rhythm and blues, jazz, and the way it evolved. We really just wanted to work on something together that reflected that."
The album's title is inspired by a Jean-Michel Basquiat painting that challenges the convention of the African American entertainment figure, but Batiste considers the main focus of the album was the exploration of how art, no matter where it comes from, can be a source of unity. "The album is about paying homage to the great African American entertainers and just talking about music and the things that they created are so transcendent that even though they were under terrible circumstances. It doesn't matter whatever culture you come from — art that is created and spread across the world is a unifying force," he says.
Batiste grew up in Louisiana in a musical family, and these influences are peppered into everything he produces. "It's funny because I have this musical family and I had this juxtaposition of having a pretty normal suburban upbringing mixed with a completely unique New Orleans culture, and music that was surrounding me," he recalls fondly. "It was really rare — thinking about people I grew up playing with are some of the best musicians in the world, but I just think of them as 'Oh, that's Troy.'"
There's a palpable passion that Batiste radiates when talking about music that indicates he's grateful and eager to jump into his next project — there are no windows when he's not thinking about his next creative outlet. "I'm really interested in collaborating across different mediums, with people in the fashion world, the tech world, dancers, music blended with other things," he shares. "Music without borders. Music that blends with things unexpected."
Throughout his career, Batiste has collaborated with the best of the best. This year he worked with dancing icons Misty Copeland and Alicia Graf Mack, the latter which helped with one of the singles for his upcoming album. But he really wants to work with Beyoncé.
"The first time we met was really cool because she knew about my work — this was before I was on TV — so she's really up on a lot of things," he says. "She's another Southerner, her family has roots in Louisiana, so it's cool to see somebody from that culture." Since both artists have the ability to tackle large scale productions while still acknowledging where they came from and remaining refreshingly humble, it seems like a perfect fit.
Hollywood Africans is out this Friday (9/28) and available for pre-order now.