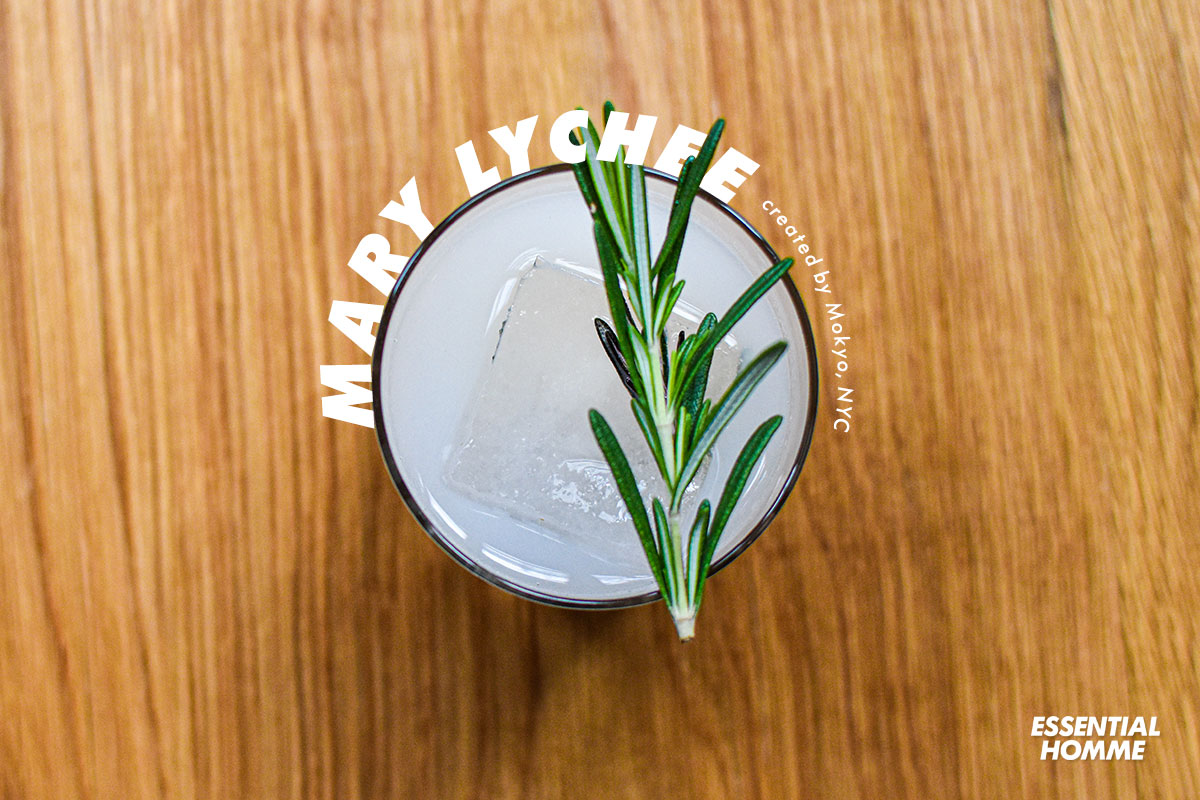 It's Been a Long Week: Mary Lychee
As true believers of the work hard, play hard mantra, we present you with It's Been a Long Week, a weekly column aimed at awarding some liquid appreciation to you for just being yourself, dammit. Make yourself a glass or two, on us — you deserve it.
Saint Mark's Place welcomes Mokyo, a Korean tapas bar and restaurant. By the team behind Thursday Kitchen, the new venue is an upscale introduction to Korean cuisine and the dimly-lit interior, knowledgeable staff, and tasty fare make it the perfect date-night outing. Whether starting the night over dinner or just planning an intimate evening at the bar, Mokyo will easily join the ranks of its sister-location. Be sure to try the corn dumplings and beef tartare by chef Kyungmin "Kay" Hyun. If you can't make it, no worries — find out how to make one of the bar's signature soju cocktails below.
Ingredients: 
2.5 oz of lychee infused soju
1 oz vermouth
1 lime squeeze
muddled rosemary
Method:
Muddle rosemary with vermouth and lime.
Add soju. Stir with ice.
Strain and serve in a rocks glass with 1 large ice cube.
Garnish with rosemary sprig. 
*To make the lychee infused soju: steep 12 fresh lychees (peeled) for every liter of soju. Shake daily for 8 days.