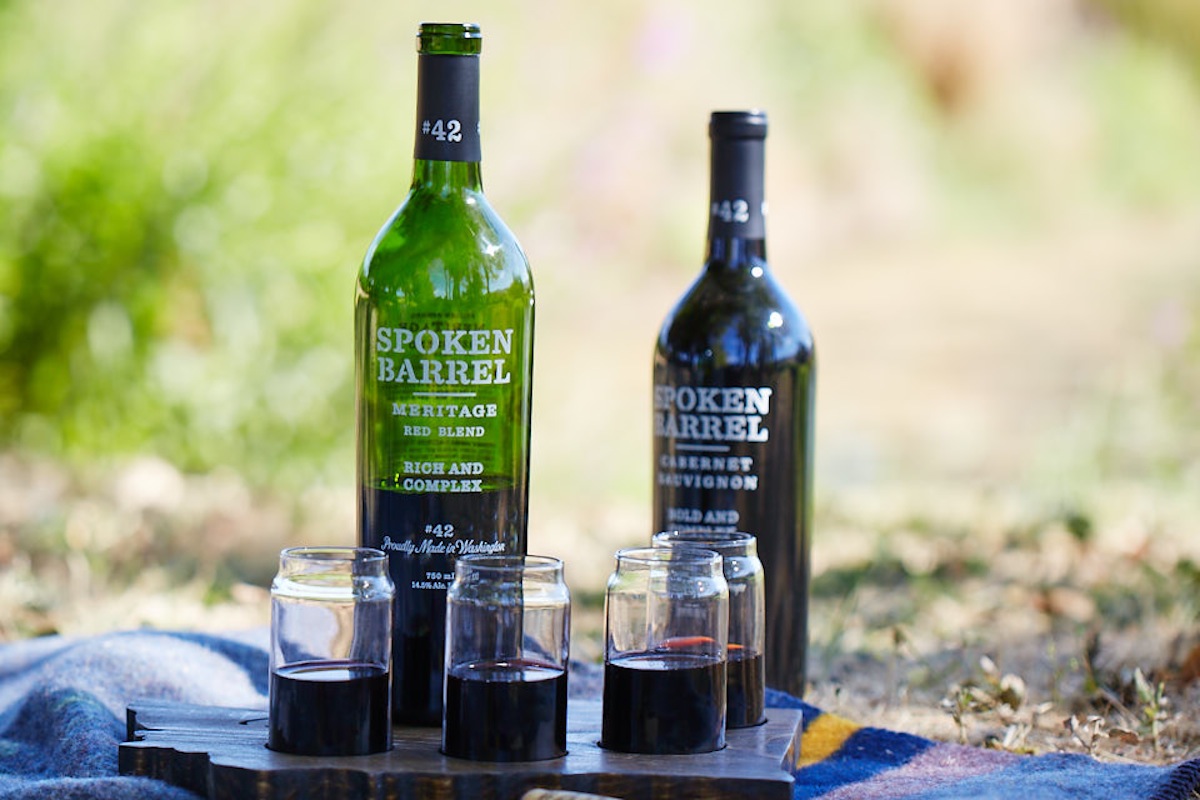 Introducing All-American Spoken Barrel Wines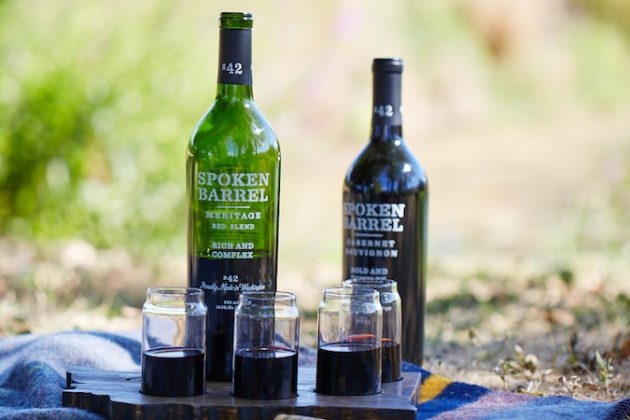 Photo: Courtesy of Spoken Barrel
From the biggest wine region of Washington, newly introduced Spoken Barrel wines celebrates the multiplex cultures and tastes of the 42nd state with the launch of their first, #42, collection. Columbia Valley, WA is known for producing high-quality, bold, fruity red wines and its reputation led the all-new American company to base their deluxe wines off of these standards. Served in sleek garnet bottles with stenciled lettering reminiscent of the bottles at St.Regis on Île-St.Louis, the Spoken Barrel captures the rugged history of Washington with a choice between a Meritage Red Blend and a classic Cabernet Sauvignon.
The Meritage Red Blend is a rich mix of fresh fruity aromas and darker notes such as leather, licorice, and deep roasted oak. The rounded mixture of delicate flavors are accompanied with supple tannins to produce a long finish.
If you'd rather opt for a more understated taste, the Cabernet Sauvignon delivers a classic yet and still complex flavor. Lush berry flavors with hints of cassis and tannins produce a sweet, warm, and velvety finish.
Cheers!