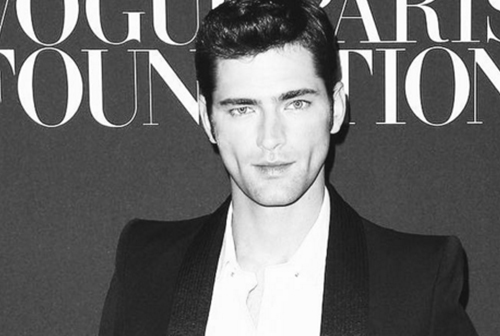 Weekly Instagram Roundup: Sean O'Pry, Thom Browne, and More
This week's complete social snapshot, distilled for your pleasure.
From the hottest celebrity parties to the regretful morning-after shots, ESSENTIAL HOMME's Weekly Instagram Roundup brings all of the hottest designer, model, and trendsetting pics from the week directly to you. After all, no one has time to scroll through anything but the best.
Sean O'Pry
Male model Sean O'Pry shared a red carpet smirk from one of the City of Lights' brightest nights, the Vogue Paris Foundation Gala. Known as the place for fashion elite to really let go, O'Pry arrived as part of Olivier Rousteing's Balmain Army, wearing pieces from the French house's Autumn/Winter 2017 collection.
Nicola Formichetti
Diesel Creative Director Nicola Formichetti shared a first look at the Italian brand's latest shoe release, the SKBSneaker. Available in seven electric colors, the kicks' knit-uppers and flexible soles allow for fashion and footwear tech to blend seamlessly—the announcement arriving on the heels of Diesel's new sun-safe eyewear, residing within a similar technological capacity.
Thom Browne
American designer Thom Browne shed the heavy wool blacks and grays of his Autumn/Winter 2017 line to celebrate July 4th in style. Hoping to wish followers a happy independence, tattooed model Simon Kotyk donned a red, white, and blue one piece, complete with snapping, marine bag, to showcase patriotism at its most overt.
Salvatore Ferragamo
Salvatore Ferragamo flexed its devious side with a look at its latest scent, La Commedia, as part of its Tuscan Soul Quintessential Collection. A unisex fragrance, the Spring release is inspired by the harrowing works of Dante, named for his "Divine Comedy" narrative, and features the assumed fiery passion one would expect of the collection's eighth iteration.
Zayn
After debuting his ZAYN x VERSUS line alongside Versace, the former 1D member took to Instagram to showcase a scrapbooked peek at ways to rock his namesake collection. Featuring a skateboarding home video, the looks feed into the punk vibe of the line's Greg Harris-shot campaign, featuring model Bella Hadid—ZXV proving to be a young rebel's latest uniform.
Follow ESSENTIAL HOMME on Instagram at @EssentialHomme.