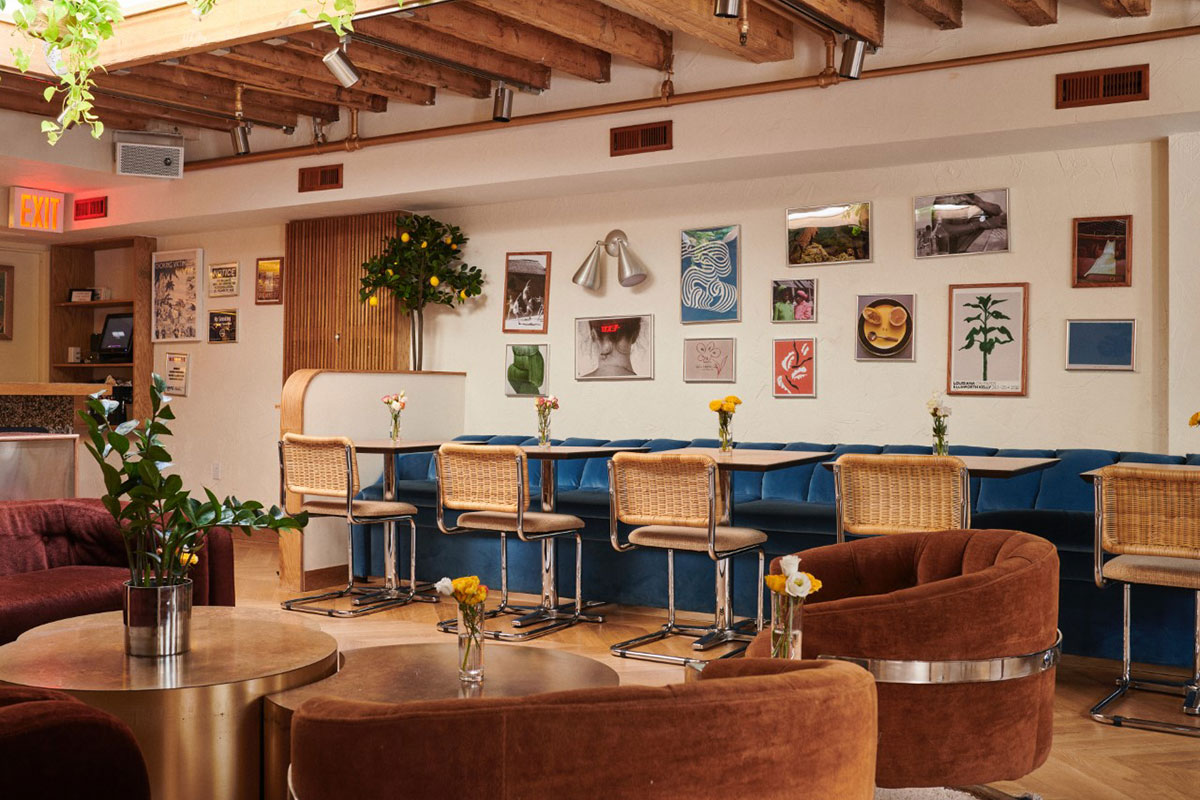 Inside SoHo's Hottest Supper Club, Little Ways
Eldridge Hospitality, the group behind Lower East Side cult restaurant/bar Flower Shop is expanding with Little Ways, its new "supper club" offshoot in SoHo inspired by travel —  both time and distance. From dining in one corner to resting on a velvet sofa while sipping on cocktails, Little Ways is the cool, sexy living room that you never had.
The establishment spans over two-stories and carries a familiar vibe as its sister venue."If The Flower Shop is the boy in the family then Little Ways is the well-traveled older sister. We want it to feel like you are a guest in her home," says co-founder of the hospitality group Dylan Hales. And she is indeed refined, social but in a casual manner, and very much separated between the dining and the drinking. As Hales and his co-founders ninth opening, Hales admits that it doesn't necessarily get easier.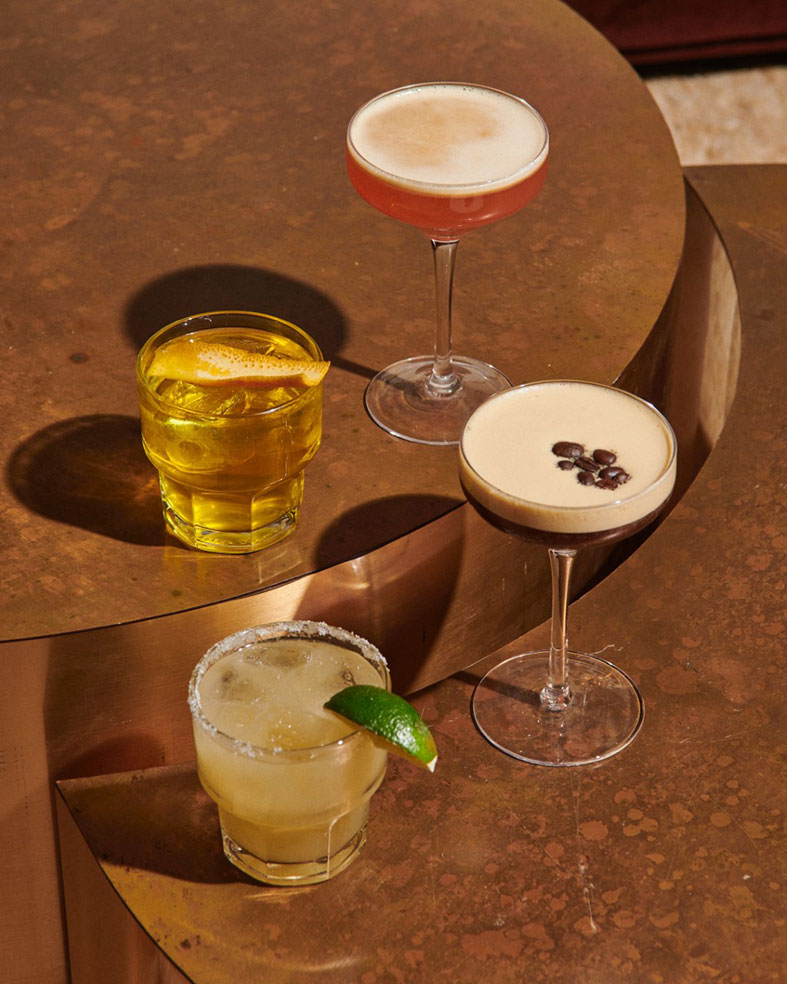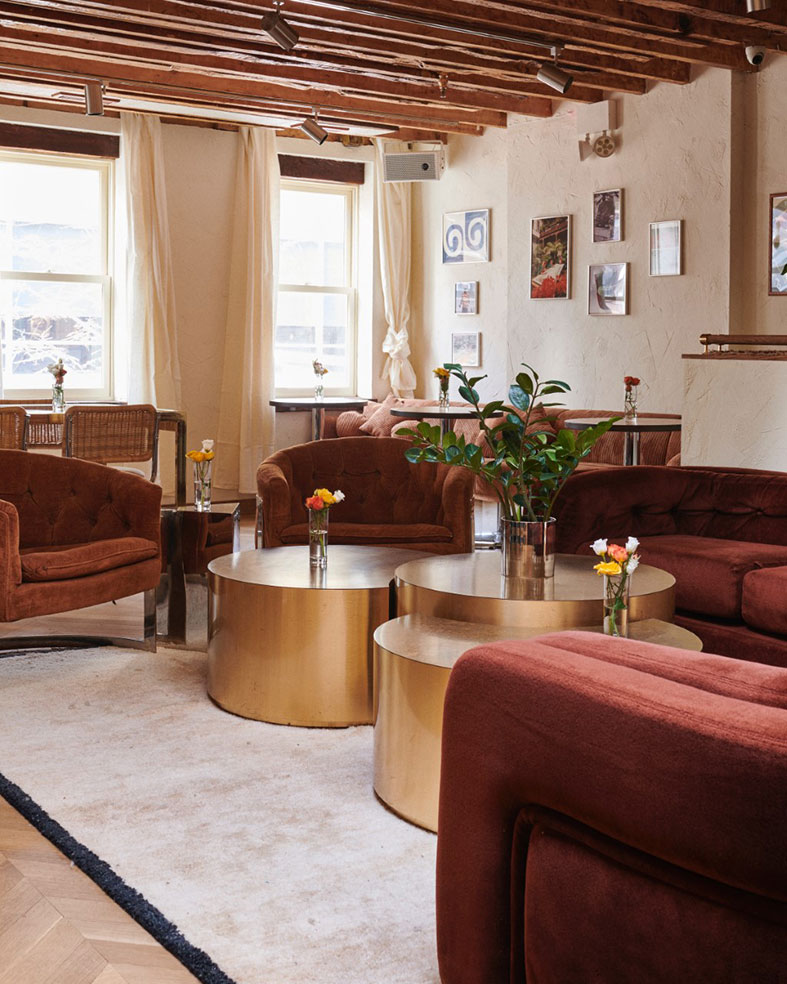 The group originally searched for a location away from SoHo, considering the Bronx, Greenpoint, or even out of state, but the West Broadway location had a nostalgic appeal. "Tucked away below the shopping district but also nestled in with 5-star hotels, restaurants and the residential section of Soho we thought this the perfect location to build a community," says Hales. And the resulting space is a guesthouse of sorts as a nod to the classic '70s SoHo lofts and dives — the second floor is set as an airy living room with custom and vintage furniture pieces include couches, terrazzo bench tops, plants, and Moroccan Tulu rugs. Layered with intricacies and meticulous attention to detail, every single piece of decor is perfectly in/out of place.
Ultimately the intent, as co-founder Ronnie Flynn explains, was that "Hopefully by the end of your meal you're sharing dessert with your new friends at the table next to you." And if not, "you can just hide out in a corner on a cozy date." The new kind of New York outing scene is just that — laissez-faire politics over sophisticated food and cocktails. We've spoken to Executive Chef Michael Hamilton to learn more about the kitchen.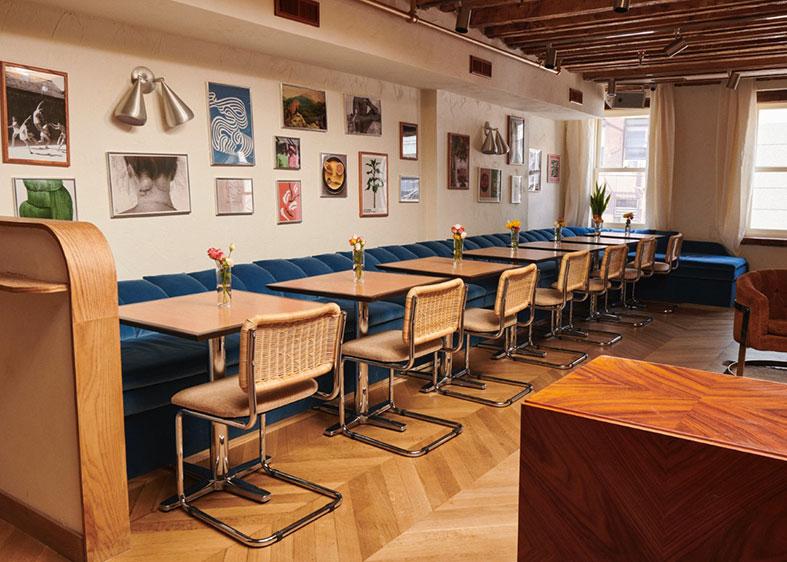 EH: What elements did you focus on for the menu?
Michael Hamilton: We focused heavily on sourcing the best ingredients from local suppliers, essentially allowing then ingredients to shine through. We aim to bring out the best flavor of the ingredients instead of cooking them to create a flavor.
What was the train of thought that brought the menu to where it is now?/
This is something that's been brewing for the best part of 15 years, my tenure as a chef in New York City. Shaun [co-chef Shaun Widger] and I, have created truly unique relationships that have allowed us to create something quite magical at Little Ways. From relationships with Frank Tentacoste from Bhumi Farms in LI who has been testing his soil for nutrient density in order to grow the best produce possible, or small start-up vinegar makers, like Rodrigo Vargas from Maine, or John Ratliff from Ends Meat who works with small farmers who name their herd of cattle by name. He makes clean and precise charcuterie some also super funky stuff but only through his simple practice of properly curing and aging with time and love.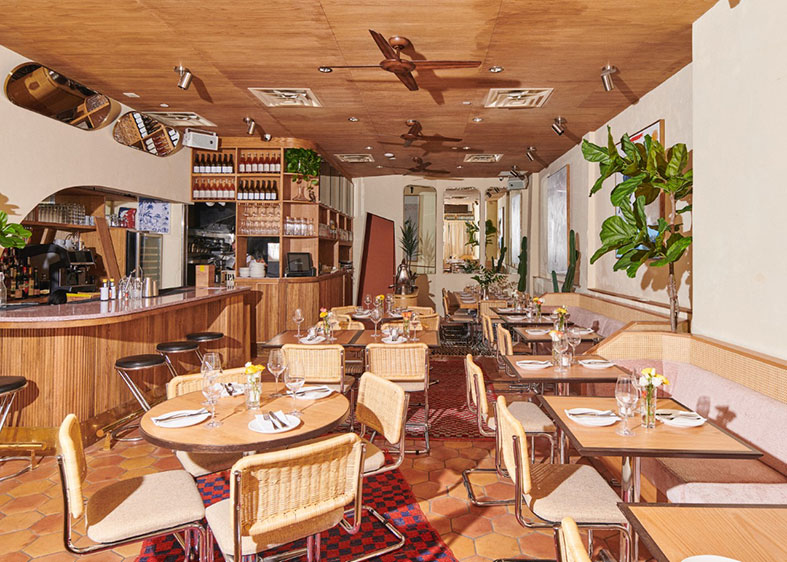 Will Little Ways continue reinventing its dishes? Would you consider it a seasonal cuisine then?
Absolutely, our menu focuses on radical seasonality, therefore we will constantly evolve our dishes based on the best ingredients we can source. Perhaps an "evolving cuisine" from us as the chefs are continuing to learn and create and with that in mind learning about carbon traps in the soil and sea from the people we source from.
How does the kitchen complement the atmosphere at Little Ways and vice-versa?
The kitchen is part of the atmosphere at Little Ways! We have an open kitchen so diners can see the service in action, which is hustling, bustling and energetic. The dining room is an extension of the kitchen too, it's the last piece of finishing salt when the plate hits the table -it's a beautiful dining room with curated art from up-and-coming artists, clean lines, and warming color.