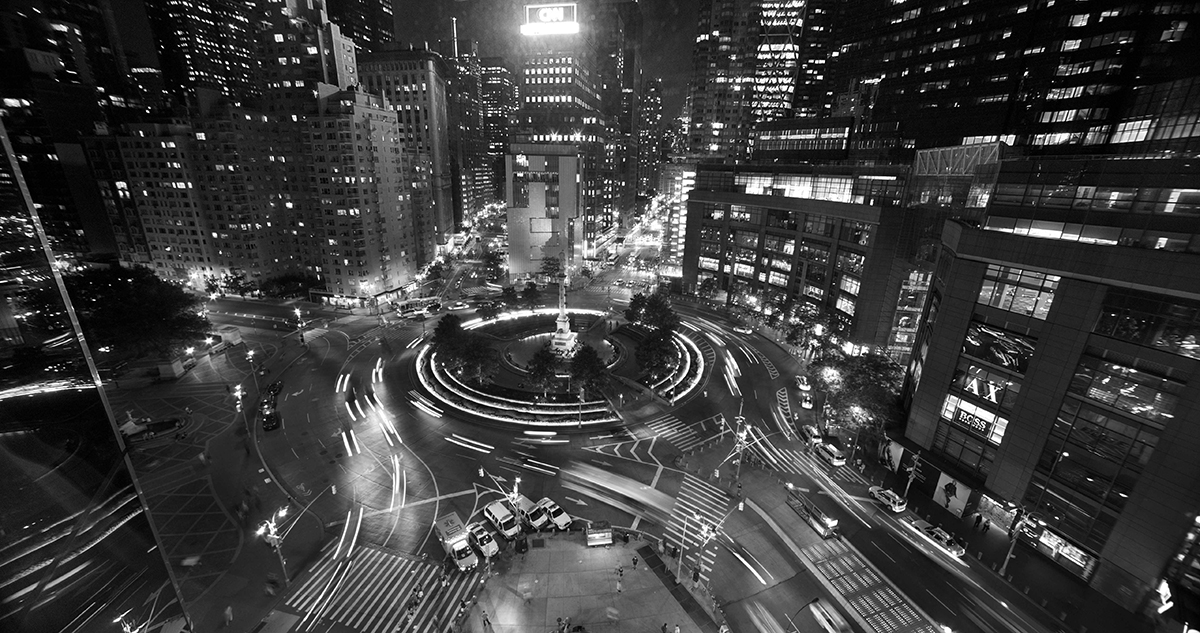 HUGO BOSS Makes a Statement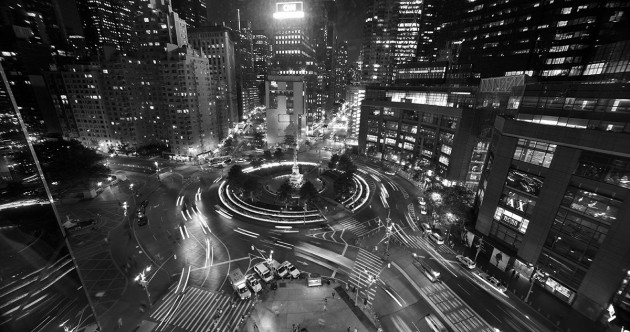 Last night HUGO BOSS celebrated its brand new flagship store, located at The Shops at Columbus Circle in New York City, with quite a statement: an impressive 6,000-square foot video art installation created by Marco Brambilla titled "Anthropocene." The party was also hosted by Art Production Fund in support of the Central Park Conservancy.
The installation was projected onto three suspended screens in the glass atrium of the Time Warner Center and included an introduction by Mayor Michael Bloomberg and live accompaniment by musicians from The Juilliard School. It made history for the center, having been the first time anything like this had been done there.
The video's a captivating look at Central Park and Columbus Circle, with vibrant colors and pulsating movement to match the classical soundtrack composed by Camille Saint-Saens. It captures the dynamic and ever-changing energy of the city beautifully, in both the literal and figurative sense.
 And about 300 people were there to see it, including such notables as Josh Duhamel, Liam Hemsworth, Mark Sanchez, Alex Lindqvist and Woody Allen.
Miss the party? That's okay. You can still see the installation every night this week from 7-10 p.m. at the Time Warner Center atrium (it ends September 30). You can even catch a sneak peek in taxis, which will show a short clip on Taxi TV.
And if you are so compelled, you can Be Part Of The Art with the hashtag "#HBNYC".
[nggallery id=394]