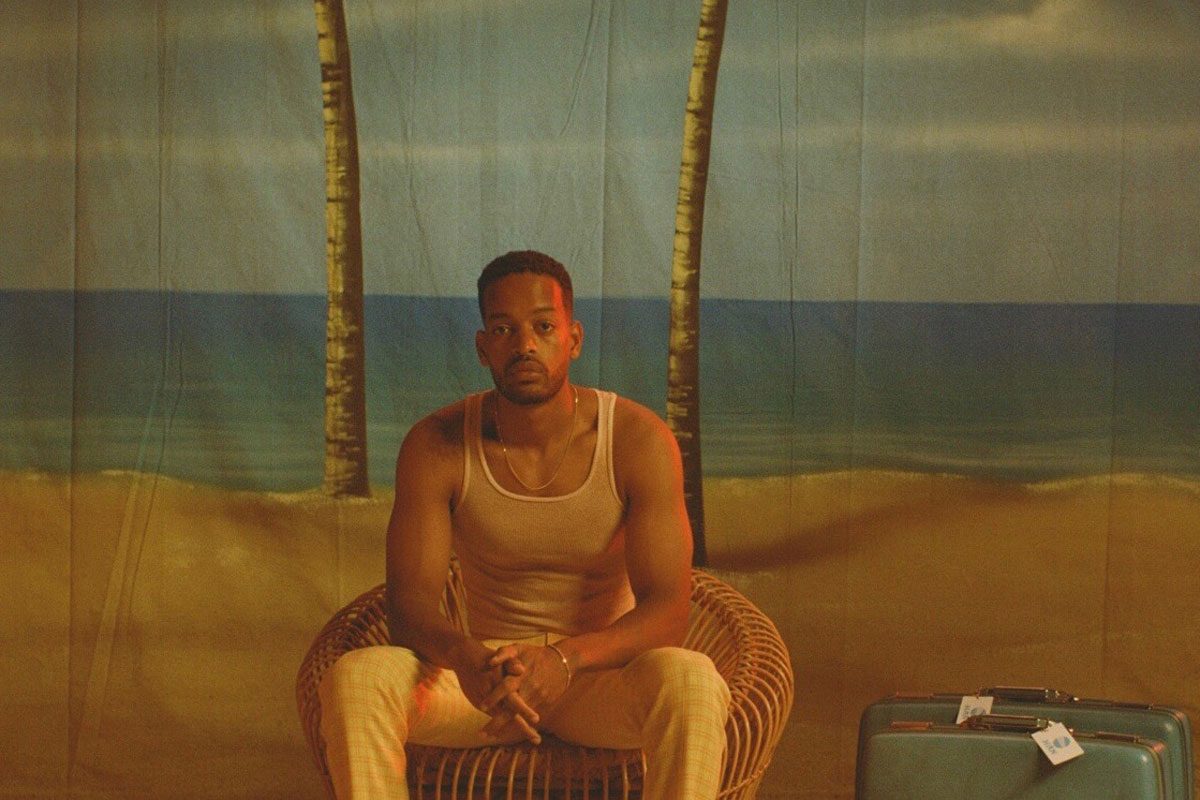 Here's What Inspired Berhana's Debut Album
I first met Berhana in 2012, when he still went by Amain and we were both enthusiastic undergrad students at the New School — back then, he was studying screenwriting and I was doing fashion, or writing, or something and I knew nothing about his musical inclinations. In the years since, the 27-year-old film graduate has blossomed into a full-grown artist, whose referential and astute observations are channeled into smooth and airy R&B tunes. A move to Los Angeles and an EP later, Berhana tells me what he's been up to ahead of the release of his debut album, HAN.
"As soon as I graduated, I was writing packets and doing everything I needed to submit to shows, while I was making the EP," he says. "There was one show that I thought I was gonna get but was like 'Alright if I don't get this, I'm not doing this, I'm just gonna finish the EP.' And I didn't get it."
He didn't get the show so he finished the EP. In 2016, he released his self-titled debut, a collection of six diverse yet cohesive tracks that were anchored by the lead single "Janet," a sharp and longing ode to actress Janet Hubert who originated the role of Aunt Vivian in the Fresh Prince of Bel-Air. It was this balance of topical nostalgia and casual humor that instantly distinguished Berhana from other artists in the genre.
For HAN, Berhana worked on a lot of the album during an extended trip to Japan where he was exposed to a lot of "'70s and '80s Japanese funk," which influenced the direction of the album. "The project is very cohesive — it fits together like a puzzle. And right now people are only seeing one thing," he says, referring to his recent album singles "Health Food," "Lucky Strike," and "I Been." There's a neon glow that pulsates through each of the bouncy disco-tinged songs, and it's easy to imagine how the energy of a city like Tokyo inspired the record.
"A theme I wanted to hone in on for the album was travel," he says. "Getting from a place in your life to another, and having that in a literal sense as well. That's the thing I was honing in on, exploration." This artistic journey and discovery in Japan allude to a parallel to Lost in Translation (which won the Academy Award for Best Original Screenplay in 2004), which he also cites as a major influence. Coincidentally enough, by getting lost in his most fully realized body of work yet, Berhana has found himself.
HAN will be available to buy and stream on October 18. Pre-order the album here and watch the video for "Health Food" below now.