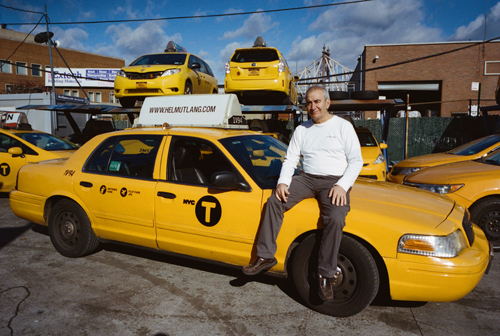 Helmut Lang Returns with NYC Taxi Ads and New Mini Collection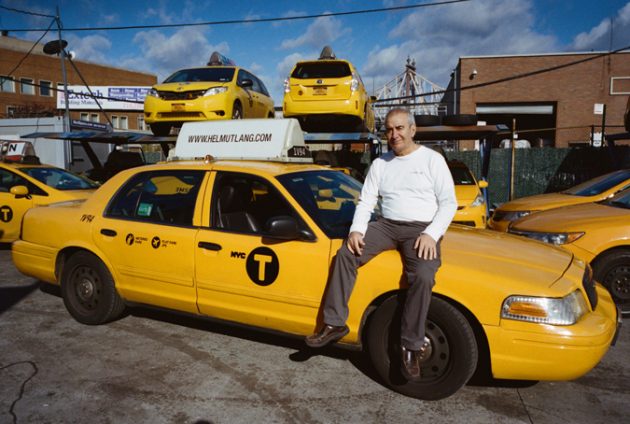 Image: Alex Lee.
When Helmut Lang debuted  in the 90s, it instantly carved its own special niche within the industry. From the start of the Austrian label's time in New York City, the designer always found innovative ways to showcase his latest collections. In 1998, two days before his scheduled runway show, Lang decided to live broadcast the entire show online – an ingenious move at the time since the internet was still bubbling with newness. Later that year, he became the first designer to advertise his brand on top of NYC yellow taxi cabs. An even cooler move in 2000 saw the brand's unconventional print ads placed in National Geographic magazine rather than traditional fashion publications. TLDR; they were always ahead of the curve.
Helmut Lang has solidified itself in the fashion sphere as a pioneer in contemporary and minimalist designs, collaborating with artists and challenging social conventions. Although the label has gone through changes and Lang himself left the namesake brand in 2005, different creative visionaries have taken charge to uphold the brand's legacy. Now under the helm of Hood by Air designer Shayne Oliver, the brand is taking steps to honor its legacy with a new limited-edition collection and major TBT campaign.
Starting today, Helmut Lang's groundbreaking taxi ads will re-emerge on 275 NYC yellow taxi cabs in the city. A mini three-piece collection of T-shirts and sweatshirts also launched, and the editorial campaign was cast with real taxi drivers. The pieces various various taxi motifs as well as a print of the original Helmut Lang taxi ad taken by Ian R. Webb, dating back to September 2000 and originally published in the book Postcards from the Edge of the Catwalk. Check out some of the pieces below.
The exclusive pieces are available at Helmut Lang stores and online today.
[slider_pro id="149″]