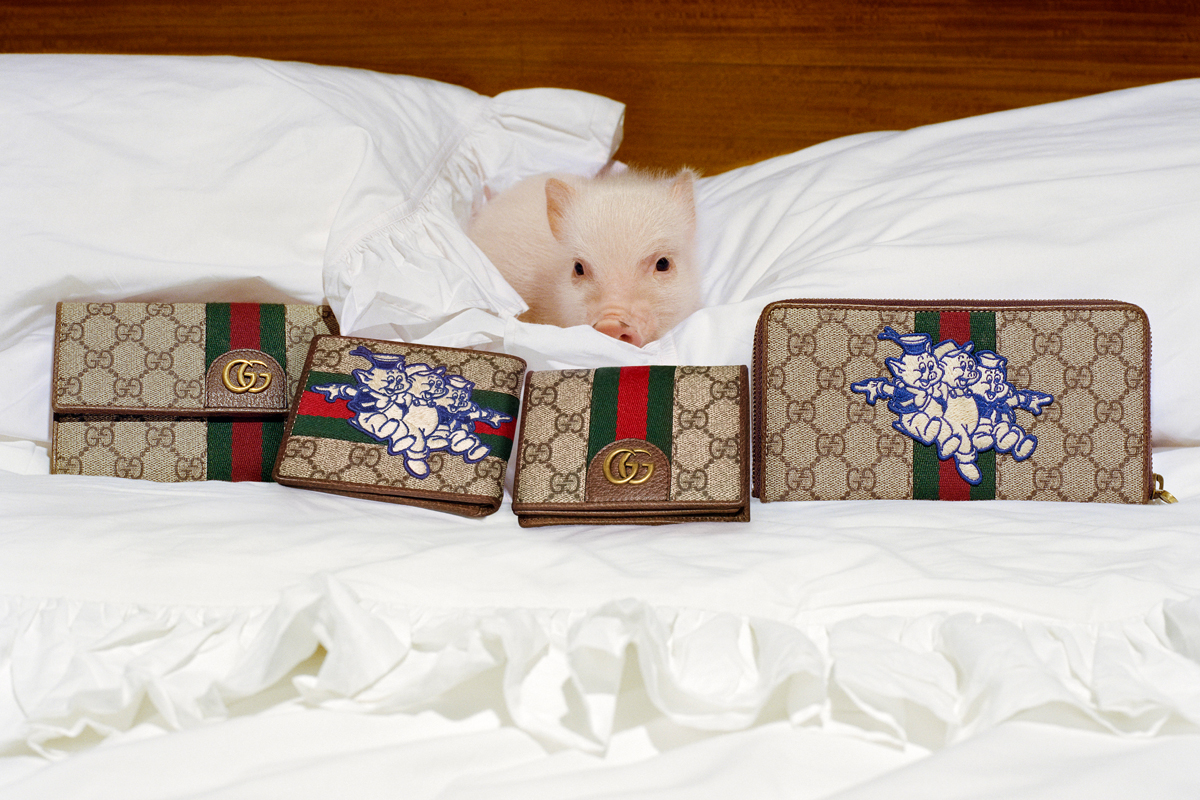 Gucci Welcomes the Year of the Pig
Ahead of Chinese New Year on February 5th, Gucci is releasing a special collection celebrating the year of the pig. Incorporating a variety of different pig themes, including imagery from the 1933 Disney short film Three Little Pigs to the designer's own interpretation, the limited-edition release features leather accessories, ready-to-wear pieces, and footwear. Check out some of the pieces below.
The Gucci Chinese New Year 2019 collection is available in select boutiques and online now.
Images: Frank Lebon.
Courtesy of Gucci, The Three Little Pigs © Disney