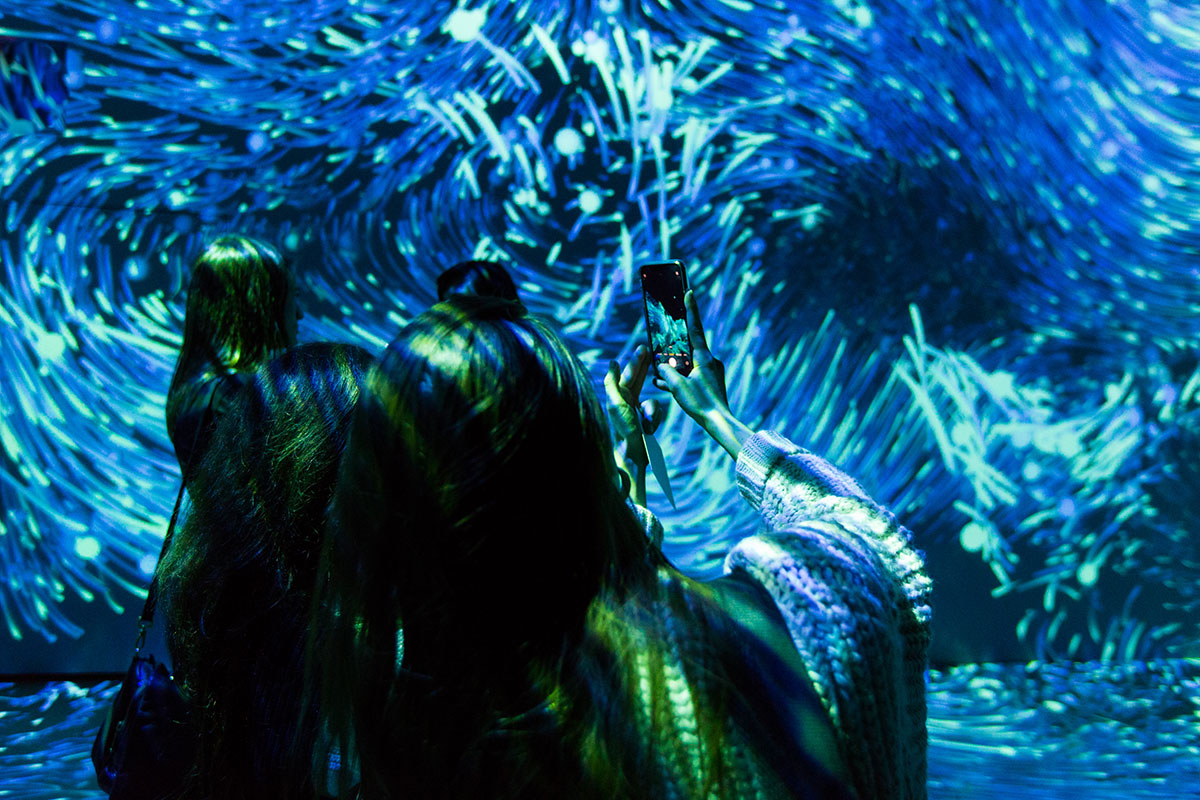 Get Lost in Pantone's Classic Blue at Artechouse
The Pantone Color Institute declared Classic Blue the color of 2020, branding the new decade as a transitional time that the color tends to symbolize. Artechouse NYC partnered with the institute to bring the color to life in a full-sensory experience through sight, sound, and feelings (as well as blue booze). The two-story multi-sensory installation focuses on imprinting the color onto the mind and soul.
The innovative digital location opened its New York City gallery in 2019 with the color-centered exhibit on view for a limited time last February. In the new space, the color whirls through space in the creations of atoms and molecules, planets, and oceans. The abstract forms swirl onto the walls like psychedelic projections of the mind that quickly transpire into a sense of restfulness. The installation aims to center our thoughts, aid our concentration, and foster a sense of resilience that's necessary today. During a time of global chaos, the color blue can offer reassurance while we cross the threshold into a new time period of peace.
"We are living in a time that requires trust and faith. It is this kind of constancy and confidence that is expressed by PANTONE 19-4052 Classic Blue, a solid and dependable blue hue we can always rely on," says Leatrice Eiseman, Executive Director of the Pantone Color Institute, in a release. The exhibit does just that, offering a safe and cozy haven imbued with resonance and understanding that seems to envelop one on a journey beyond the walls of the installation.
Classic Blue: The Installation is on view from February 5 – 23; Sun-Thurs 10 am-10 pm and Fri-Sat 10 am-11 pm.