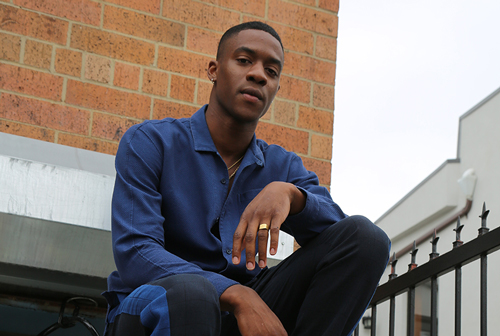 Genre-Defying Singer Sunni Colon Explains Manifest 1.0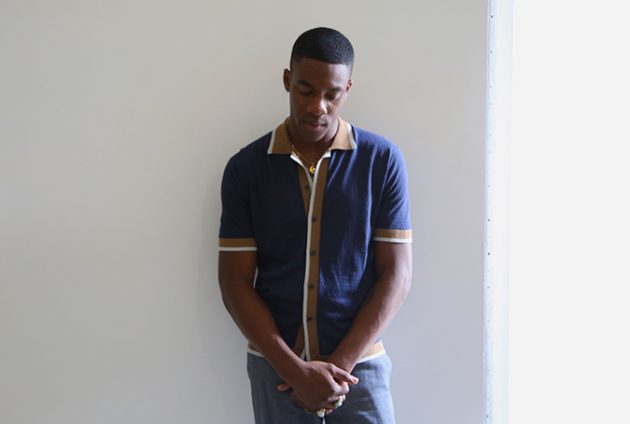 Images: Rayan Khayat.
When I meet Sunni Colon in person, he is warm and charismatically affable — a textbook sunny disposition. A reflection of his California upbringing, it provides a soft contrast to the mellow ambiance of his genre-defying music. We met at Founder's Lab, an event and production space in Williamsburg, to go through the stage design of his new project, Manifest 1.0. The immersive installation will serve as the stage for a performance art residency where he'll play tracks from his debut EP — 2016's funky Thierry Disko — along with unreleased material. We discussed his new multimedia agency, psychedelic influences, and the marrying of sounds with material before the opening of his show.
Could you give some background on the presentation?
Essentially, I started a company called Tetsu, which is a design and multimedia agency. But pretty much with Tetsu I was able to conceptually build a world around, I guess, whatever's in my head. Which is essentially what my album sounds like. So we recruited all the best people — sound designers, architects, other creatives — that we knew and allowed them to come into this space and build this project which is Manifest; it's a beta project. We're still testing and trying to figure out how this shit works.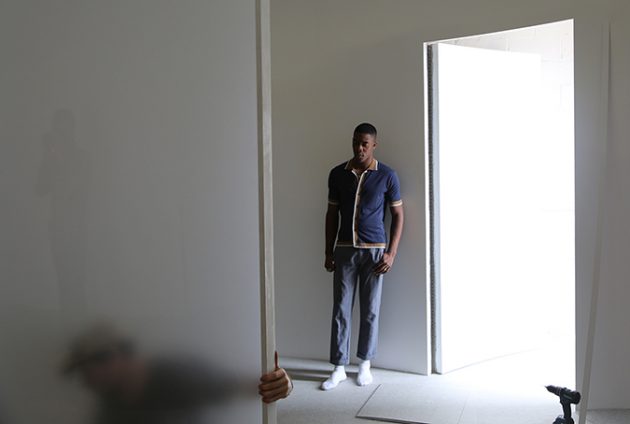 You went to school for engineering, which is evident in the technical design of the space. Are there any key influences that were involved in your process for designing Manifest 1.0?
Yeah so, I'm really inspired by a lot of esoteric design. Mainly because I love playing with natural light, but also artificial light. Just natural light, and the sun to whatever kind of solar light that is emitted. There's so many artists that are so amazing like Doug Aitken to James Terelll. All of these different artists inspired me.
From the aspect of sound design, it definitely came from me really being into a lot of psychedelic music. I stem from psychedelic rock, Italian psychedelic rock, french psych… and there are no rules to those actual sounds. They literally warp things. Everything is played with as a very interdisciplinary fashion. There's also going to be a short film that I directed – the first film I actually ever directed – that is going to be projected onto three different walls. I want to form this so people would literally feel like they're in a very vulnerable space, just like I am when I'm performing these new songs no one has ever heard before. I'm doing it in a weird fashion where it's like I'm testing my album.
Like a listening session.
Yeah! I'm performing it but people are gonna see me, but they're not gonna fully see me. Visually that makes it very vulnerable for me because when I'm in that enclosure I can't see anything out there. It's literally just plexy.
It reminds me a bit of the panopticon.
Exactly. It feels weird being in there because, even yesterday when I was rehearsing, I was like wow, I'm having a very intimate session with myself. The way the space feels and the way the performance is gonna be – you can't focus on me – so you have to focus on everything else. We're not allowing phones, so you almost have to feel like you're in this weird vulnerable space.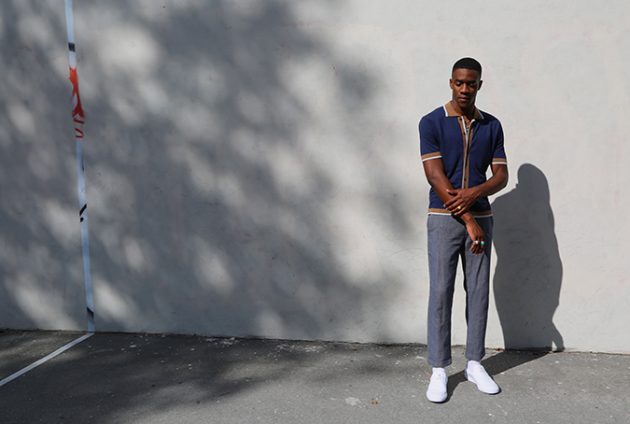 You recently released a song with Kaytranada "Little Things" – are there any producers you're interested in working with?  
I produce all my music so working with Kay was very interesting. I would definitely love to work with Arca. I come from an electronic world but I also come from a very acoustic world ya know. So someone like Arca, he's very electronic. When you talk about someone being formless, Arca's formless.
I worked with DJ Falcon recently who is a producer from Paris. He's amazing, he's basically the father of Daft Punk – not even the father, he's like the big brother. And it's funny because he produced on their last album and now he's working on his first album ever. He's finally putting it out, and I'm on two tracks. It was crazy working with him because we were surfing and skating all day, then going to his studio in his crib –  it was amazing. So that was another producer I worked with and would love to work with again. And Daft Punk too.
Any finals word on the show?
With this project, I'm very thankful to the team that worked on this with me. Without every individual on this project, this shit would have never been able to happen. I'm super appreciative of that because I come from a world of doing things on my own. I feel like the men and women in there come from the future of tech, the future of science, the future of sound and art. To bring all of those people into one space is a dream come true.
Manifest 1.0 will be on display from October 19-27. Tickets are available now.
Styled by Savannah White.