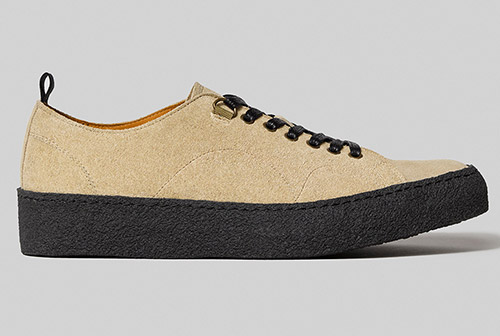 Fred Perry x George Cox Announce Joint Spring/Summer 2017 Line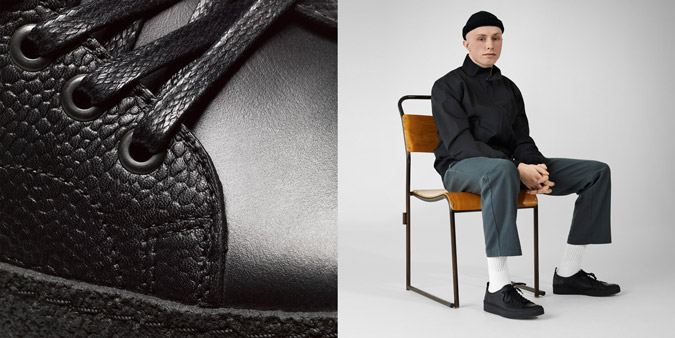 Image: Fred Perry x George Cox.
Dipping their toes into the ever-changing ocean of youth culture, Fred Perry and George Cox—the British shoe savant—release a Spring/Summer 2017 line that offers a simple re-design for dramatic results. Building off the creeper style popularized by the Northampton brand in 1949, the pair release two new kicks that stamp out tradition through a unisex construction. The tennis creeper, a hybrid piece featuring unique side stitching and a suede texture in dual colors, is a ready-for-anything shoe that is comfortable both traipsing around the sordid London nightlife and attending buttoned-up country club socials—a pebbled-leather third option a more mature selection. Its partner, a tasseled loafer revamped with full-grain leather and a laurel wreath pull tab, is an elevated offering, showcasing a darker and refined mentality. Its classic black/brown color palette is a testament to both an "if it's not broken don't fix it" mentality and a desire to retain a recognizable Fred Perry identity. Together the release is a simple push into the youthful firmament that packs a stylized punch.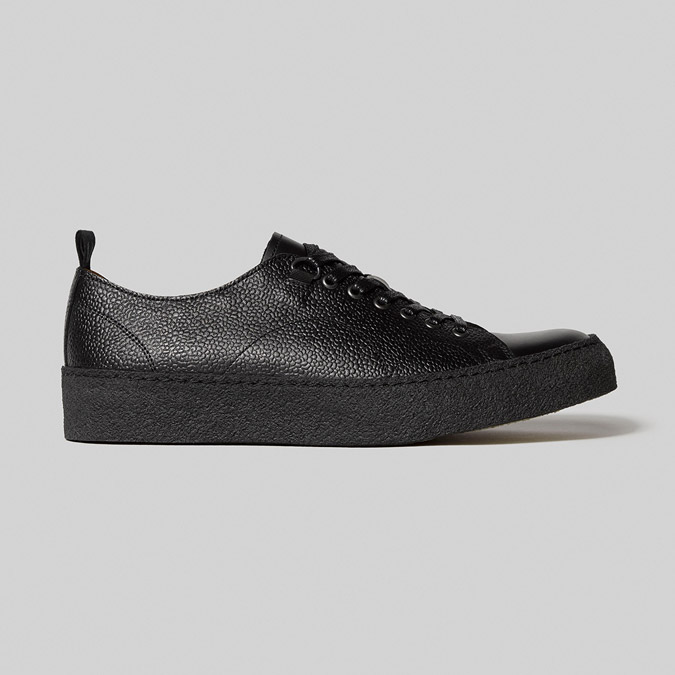 Image: Fred Perry x George Cox.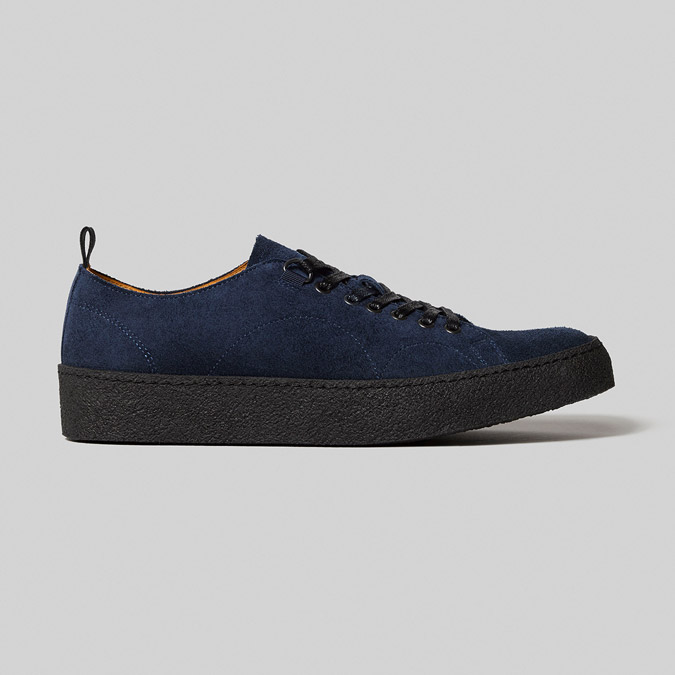 Image: Fred Perry x George Cox.
The Fred Perry x George Cox collection is available online now.