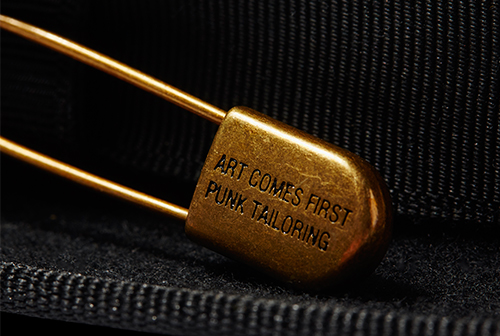 Fred Perry Receives Punk Makeover by Art Comes First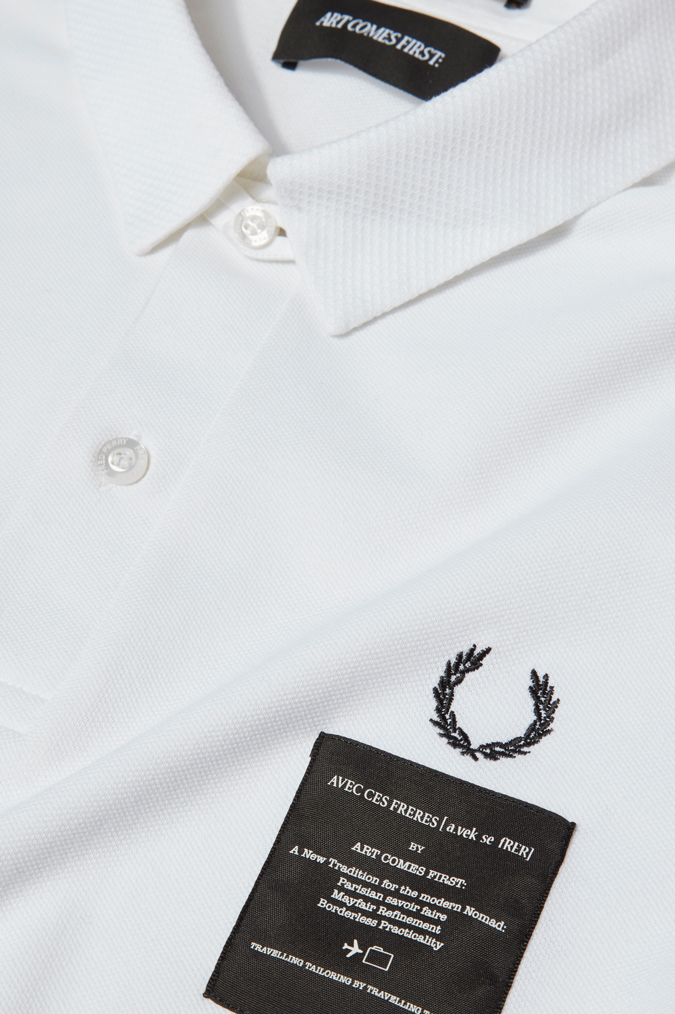 Image: Fred Perry.
The iconic Fred Perry uses decade-spanning industry clout to partner with Sam Lambert and Shaka Maidoh of Art Comes First, a tantalizingly fresh-faced brand. The designers, who prefer the moniker 'traveling tailors,' inflict their own imagery and design principles onto classic Fred Perry pieces like a canvas, utilizing script and fashion as tools for artistic expression.
Setting their sights first on The Fred Perry Shirt,  the piece retains its archetypal silhouette and glistening white wash, yet a new patch has been added over the breast, reading 'avec ces freres' – 'with these brothers.' And so the collection forms itself, based on this band-of-brothers ideology. Created for the modern nomad, as Lambert and Maidoh have officially dubbed their clientele, the Fred Perry Shirt is joined by the Harrington jacket – jet black with an intimidating scissor graphic on the lining – and the track jacket, which bears the same self-reflective punk patch as the previous. To top it off, a Christy's wool hat is revamped, circled by a black grosgrain ribbon and bearing a gleaming gold safety pin. Made to be looked upon with precision, these traveling tailors have undoubtedly re-simplified punk in a powerful way.
The collection is available online now.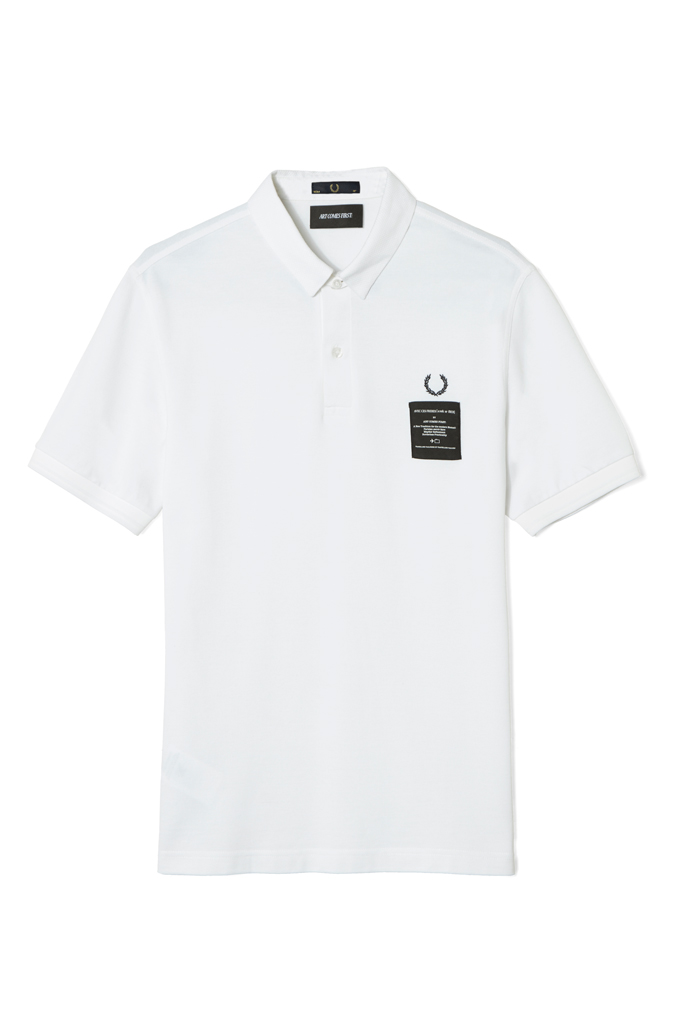 Image: Fred Perry.
Image: Fred Perry.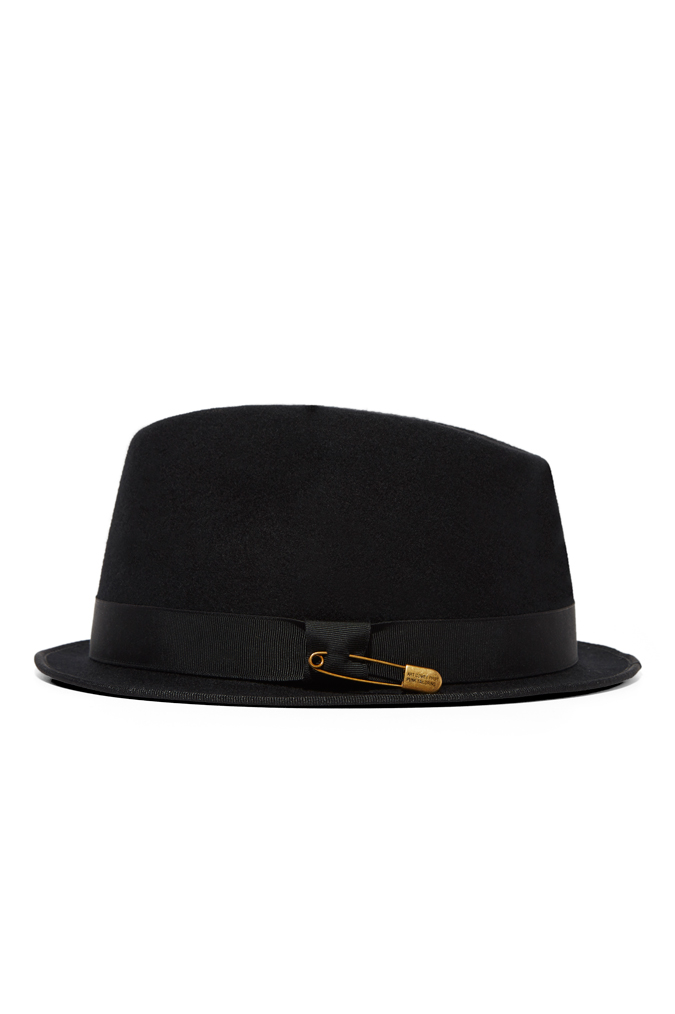 Image: Fred Perry.