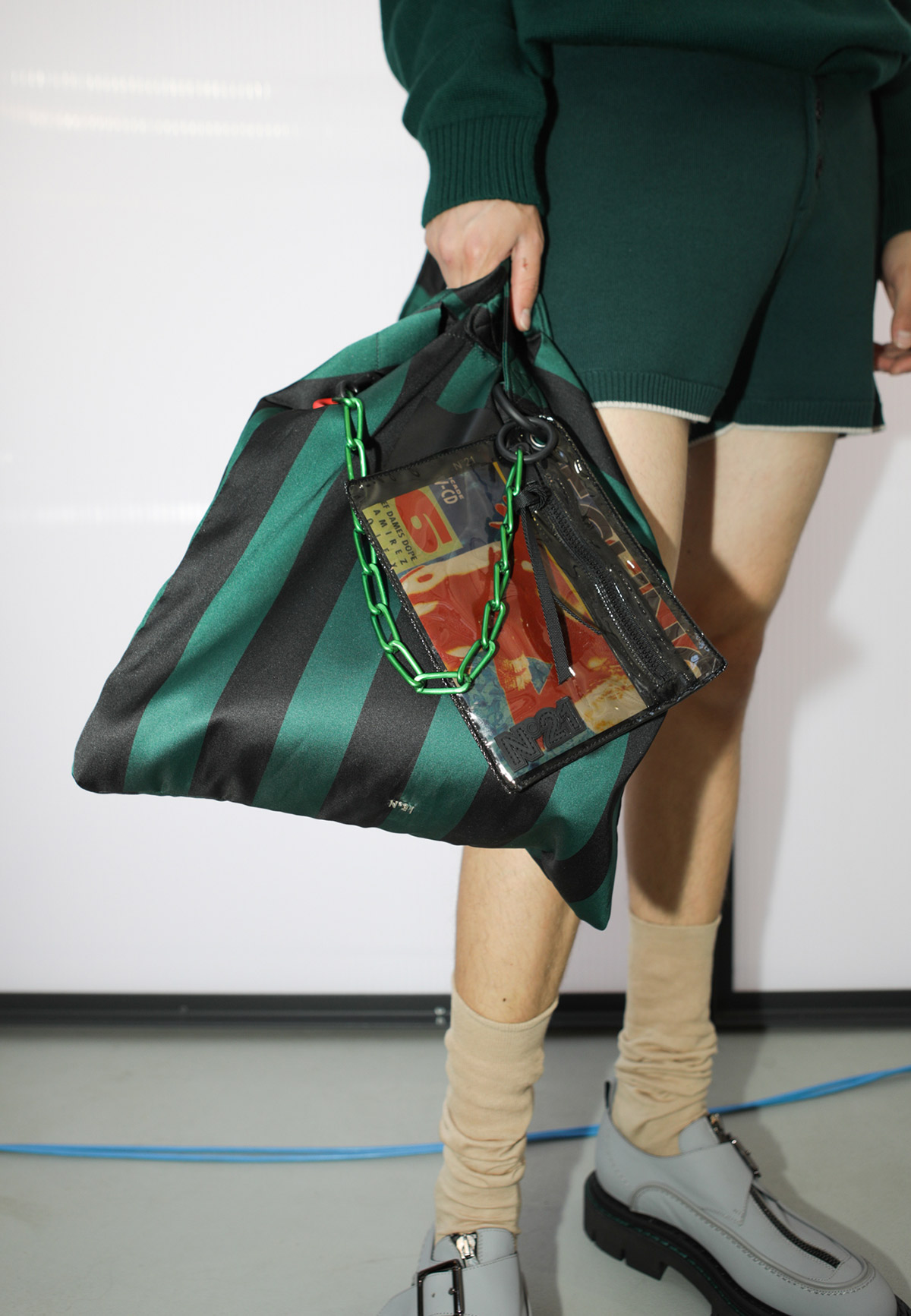 First Looks at No. 21 Spring 2019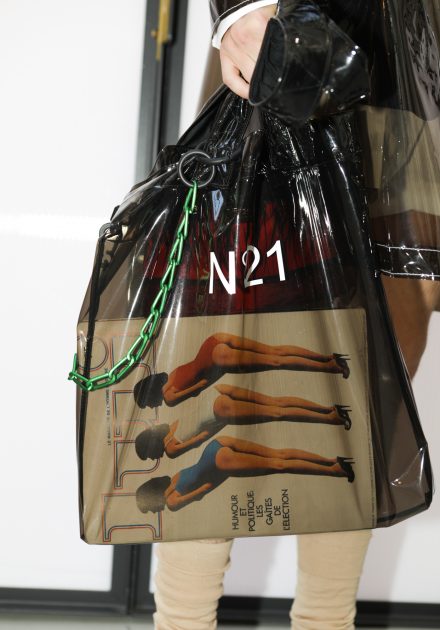 No.21 offered a new spin on tailored daywear and designer sandals (you know the kind we considered ugly before.) Maybe the sandal is the new ugly sneaker trend? Tons of detail in terms of accessories, perfect steaming and flawless grooming was apparent at the show. A splash of color with an emerald green coat and funky prints brought a final touch of whim too.
Photos shot by Paolo Simi and Alessandro Russo for ESSENTIAL HOMME.