Ermenegildo Zegna Reveals Maserati Capsule Collection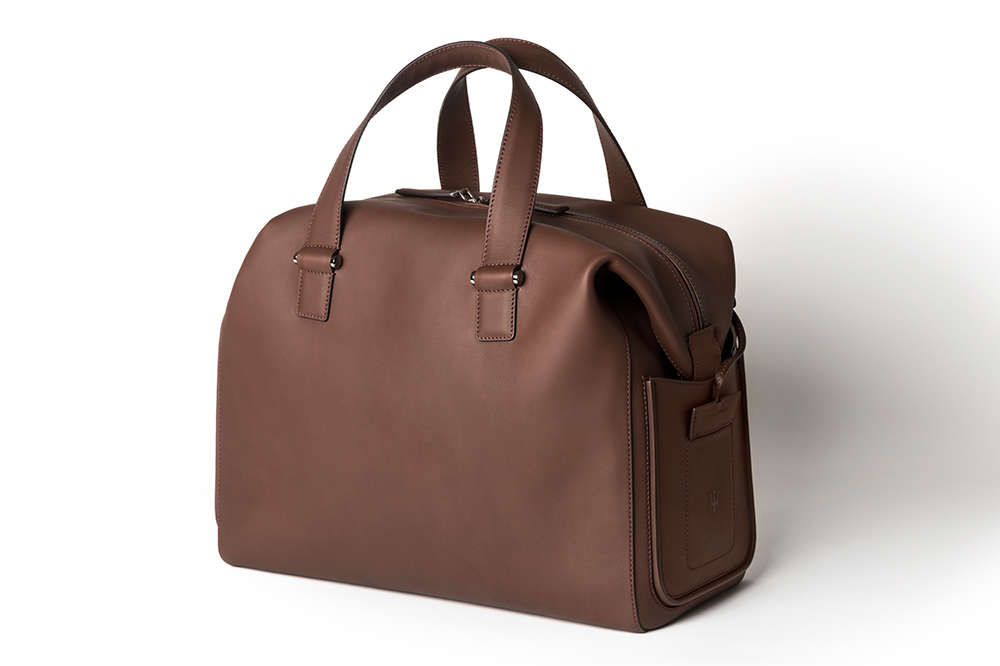 Image: Ermenegildo Zegna.
Italian fashion mega-brand Ermenegildo Zegna and luxury car manufacturer Maserati continue their collaboration with the launch of a brand new capsule collection featuring a selection of fine leatherwear and accessories. The two renowned brands first started working together in 2013 and soon after released their first product: the Maserati Quattroporte Ermenegildo Zegna Limited Edition. The partnership continued by unveiling another vehicle, the Ghibli Zegna, earlier this year at the Detroit Auto Show.
Originally producing fine quality wool for suits, Ermenegildo Zegna became one of the biggest buyers of ultra-fine Merino wool, and started making upholstering for car interiors in the early '80s. It seems only destiny now that Zegna and Maserati were meant to work together. The new capsule includes a unique leather bomber-style blouson, cotton and silk sweatshirt with coordinated sweatpants, and jersey polo for ready-to-wear, while accessories range from premium sneakers in hand-buffed calf leather to foldable metal sunglasses.
The capsule collection will be available starting late October 2015.