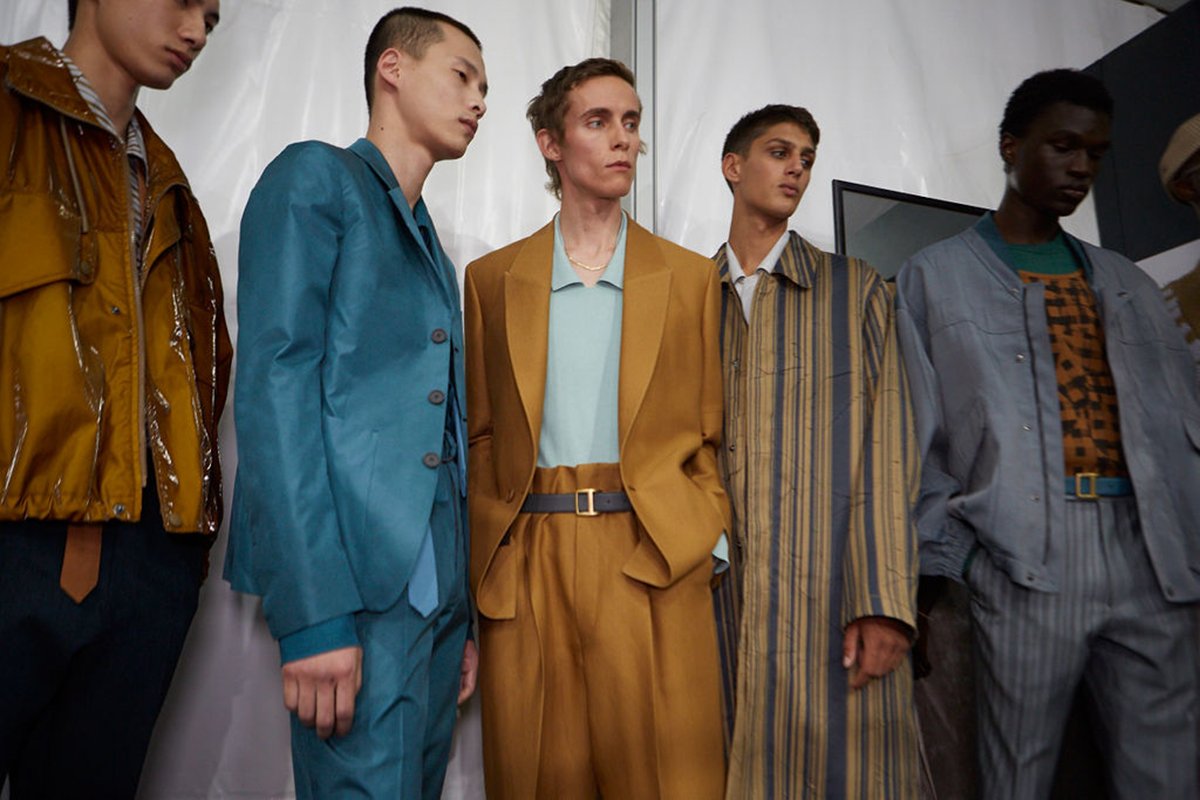 Zegna XXX SS '20 Collection is All About Industrial Sustainability
At a once abandoned industrial warehouse in the heart of Milan, Zegna hosted its elaborate Spring/Summer 2020 show that fused stark metropolitan vibes with its new sustainable #UseTheExisting initiative, which creates new fabrics from existing materials. This ethos was emphasized in the setting itself — currently a rundown factory space, the building will soon be renovated and transformed into an art and culture center.
"It is our duty as denizens of this world to live responsibly," Alessandro Sartori, artistic director of Zegna, said in a statement. "I want to do it using the creative means I have at my disposal, which extend from the materiality of fabric-making to the exquisite technicality of tailoring to the highly communicative aspect of show-making."
The show itself was a spectacle while the collection had a more toned-down sophisticated appeal. The Italian label's impeccable tailoring was in full force, with relaxed fits and lighter colorways offering a breezy alternative to the more structured and traditional silhouettes synonymous with the brand. One look, dubbed the 'Achill' suit, was made completely from wool remnants from the designer's archives. Other classic pieces were updated with new performance fabrics that gave a new level of dimension to the conventional.
Check out some backstage photos below.