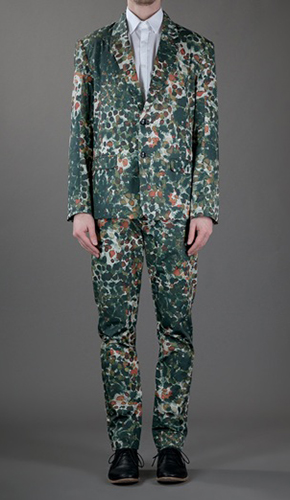 SHOPPING GUIDE: THINGS TO GET FOR NEXT SPRING AT THIS SUMMER'S SALES
The best/worst thing about fashion in July (other than the completely irresponsible use of too much exposed skin in a look)  is that it brings end of season sales! They're bad for the constant reminder that summer's end is near, but good for the excellent discounts it presents the shopper. Especially the savvy one. With that said, here's the essential guide to shopping for next summer season (that's 2013)  at this season's discounted prices. Huh? Impossible? Hardly. After the jump, you'll find out which styles to eye as the sales unfold, and as an added bonus, links to a few pieces that are already on sale for a bargain.
---
What to look for:  SUMMER TOP COATS
From Dior Homme to Ermenegildo Zegna, the men's shows in Paris and Milan displayed a clear penchant for a summer top coat. While this may not be practical for, say, the dead of summer, don't forget that much of our time is spent in seasonal pergatory—that strange kind of warm, kind of cold area that these lightweight coats are the perfect, stylish anecdote for. Chose something colorful, yellows and blues were both big on the runway, and look for double breasted or 3 button styles, both also big for next season.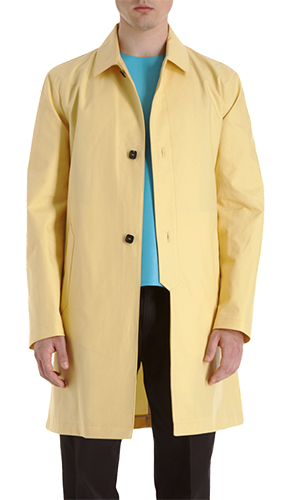 Raf Simons Three Button Overcoat
$1575
 $549; 
on sale at
barneys.com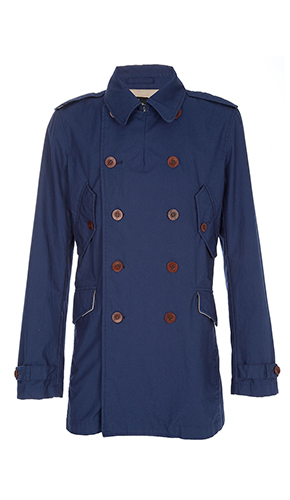 Paul Smith Navy Blue Cotton Trench
$554
 $334; 
on sale at
farfetch.com 
---
What to look for:  SPORT CHIC
One of the biggest trends for Spring/Summer 2013 will be dressed up winks and nods to athletics. The Olympic after effect? Who knows. What we do know is that Louis Vuitton, Prada and Hermes all presented collections that had clear references to sports. Look for color and softer fits.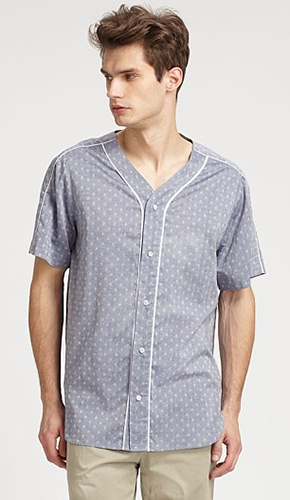 Richard Chai Polka-Dot Baseball Shirt
$300
 $90; 
on sale at
Saksfithavenue.com
Band of Outsiders Men's Nylon Varsity Jacket
$496
 $248; 
on sale at
oki-ni.com
---
What to look for:  PRINT SHIRTS
Print shirts are a trend—this, you know—and it shows no signs of slowing down anytime soon. The trick to buying one on the sale rack now is to go underground. As in, don't get that prada shirt you've been eyeing all season, instead, shoot for something under the radar that follows the trend but wasn't blown up all over the place.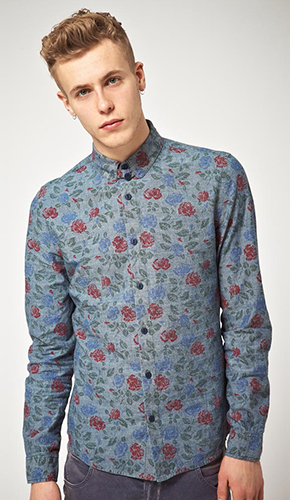 Asos
$53
 $36; 
on sale at
asos.com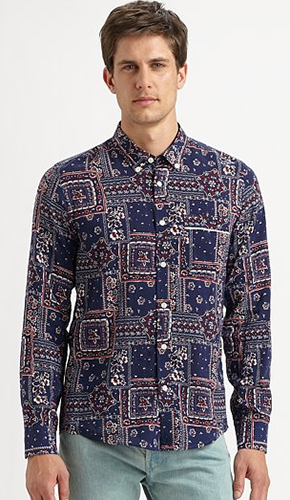 Surface to Air
$260
 $140; 
on sale at
saksfifthavenue.com
---
What to look for:  CROPPED BLAZERS
Both Paris and Milan took the blazer up a few notches. Meaning, they cropped them. Double breasted and worn soft and loose, pair it with dark trousers or denim for a fall look and then with white or bright colors again next spring.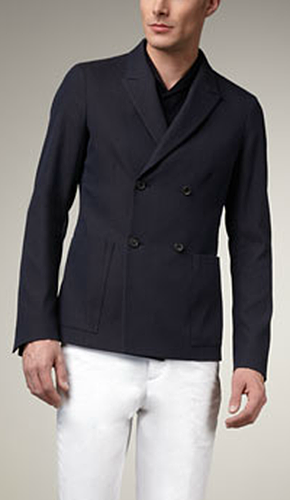 Jil Sander Double Breasted Blazer
$1470
 $882; 
on sale at
bergdorfgoodman.com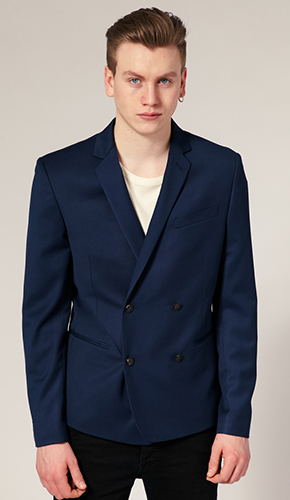 Selected Double Breated Cropped Blazer
$182
 $98; 
on sale at
asos.com
---
What to look for:  PRINT SUITS
Actually, keep an eye out for light print suits. This category, of all, continues to allude any good sale, yet discount season has just begun. With the warmth that designers, stores and shoppers have shown towards print, its safe to go a bit darker and even a little kookier than normal. If its on sale, why not get something a little daring. Besides, being that its a suit, you can chose to pair each piece sepearately. Below, we'd pair the pants sepeartely with a solid top and likewise, the blazer would be a stand out piece when worn with a slick pair of denim or trousers.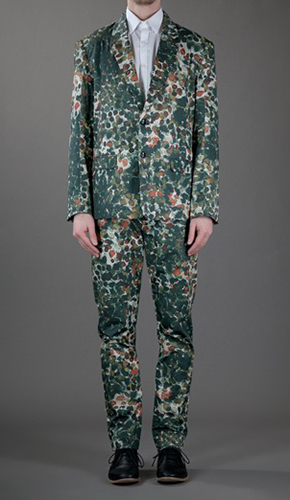 Henrik Ibskov
$647 $421; on sale at farfetch.com
---
More What to look for: 
Some things just aren't on sale right now but that doesn't mean they won't. Other trends we noticed at the London, Milan and Paris shows are….
– Pleated, high waist trousers. This isn't a look for every guy, but for those of you who like to push the boundaries, there's bound to be a few like styles hitting a sale rack soon.
– Color. A lot of guys are still a little intimidated by going big and bright but the sale rack can be a great place to experiment.  The big colors of next season, and ones that will also work in fall, are teal and green tea. Try denim if you're a first timer, or go more bold with a blazer if you're ready.
---