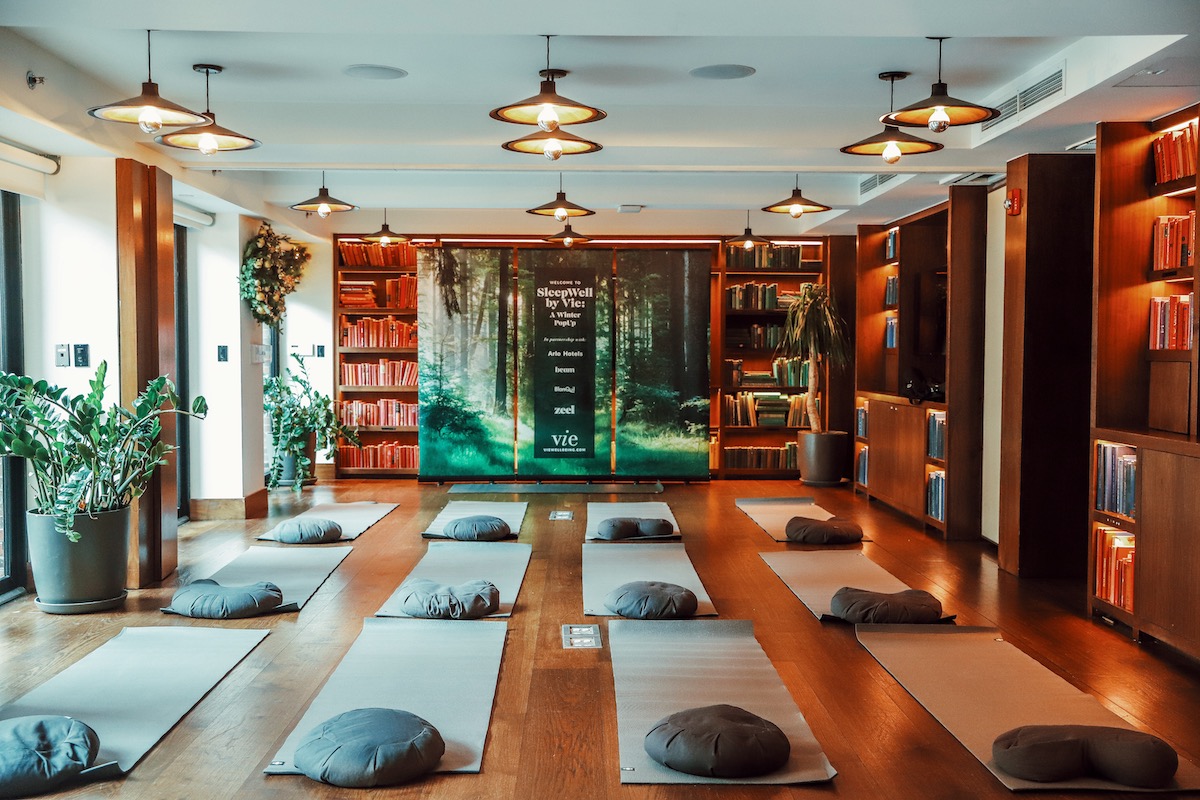 EH's Guide to Surviving New York's Winter: 7 Ways to Keep Warm
Whether the weather in New York is meant to become a polar vortex after a refreshingly (and concerningly) warm weekend, or if it's just global warming at its peak — it's cold! And it's during this time of year that bars seem emptier at night and weighted blankets with hot cocoa seem much more appealing. It's in-between the holidays, a number of global fashion weeks, and spring that time feels trapped in the nooks and corners of winter's worst. And while some are lucky enough to escape to the tropics and others to ski retreats, we've got a few little-known secret New York City-type activities lined up for the rest of us. Chin-up — don't let the winter blues get to you.
Speakeasy Magick at The McKittrick Hotel
When New York's most classified characters gather in one place, there are secrets to be spilled and even more to be made. McKittrick Hotel, famous for the "Sleep No More" show, has moved its magic show to the rooftop where a wooden chalet dubbed "The Lodge" has taken over the space. Join the best magicians in town for a cozy evening of mulled wine, tricks, and tropes. Don't be fooled — anything can happen at a magic show but unfortunately, you won't be zapped onto a beach in Mexico.
Winter Wellness SleepWell by Vie at Arlo Hotel SoHo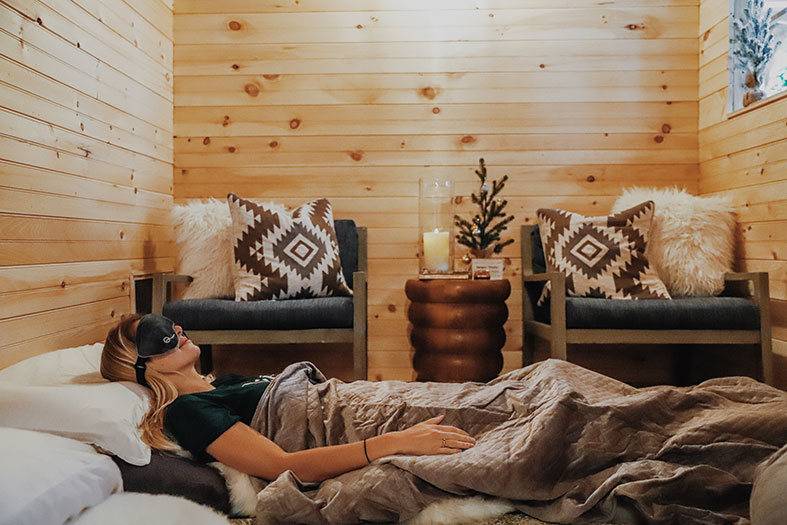 Who really ever gets enough sleep in New York City? The Vie method is a multi-sensory wellbeing experience centered around sleep by focusing on body, mind, and soul. Gentle yoga and meditation classes are followed by deep Yoga Nidra meditation is a cozy sleep cabin and a mini massage from Zeel leaving you perfectly rejuvenated. A side effect might also be a feeling of being rested and potentially the best "sleep" in a while. It only helps that the Arlo hotel has also turned into a winter wonderland of lodges, winter accessories, and delicious fare to make you want to stay all day.
Wine Wednesdays and Flamenco at Her Name Was Carmen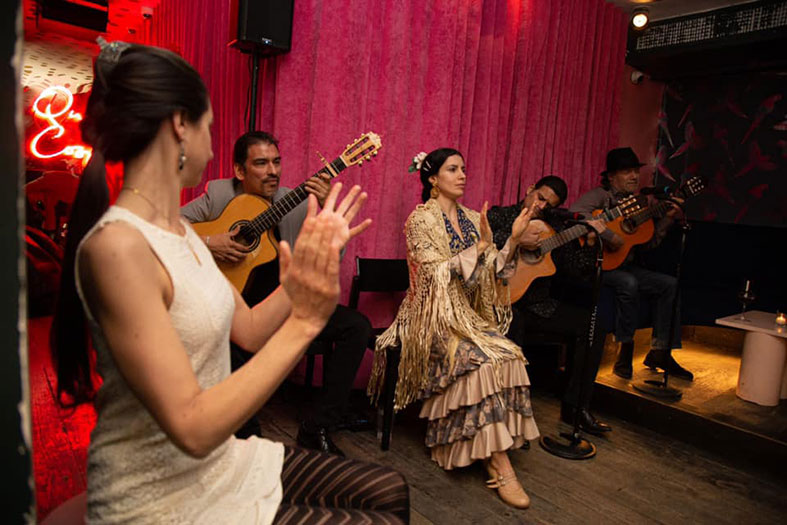 Her Name Was Carmen is always a good option. Wine Wednesdays hosted by Yuval Bar-Kokhba, the restaurant's savant sommelier, take wine tasting to another level with expertly-selected magnums, laid back vibes, and flamenco dancing to top it off. All warm and comfy in the downstairs lair, you may never want the night to end.
Hot on Ice at The Standard Hotel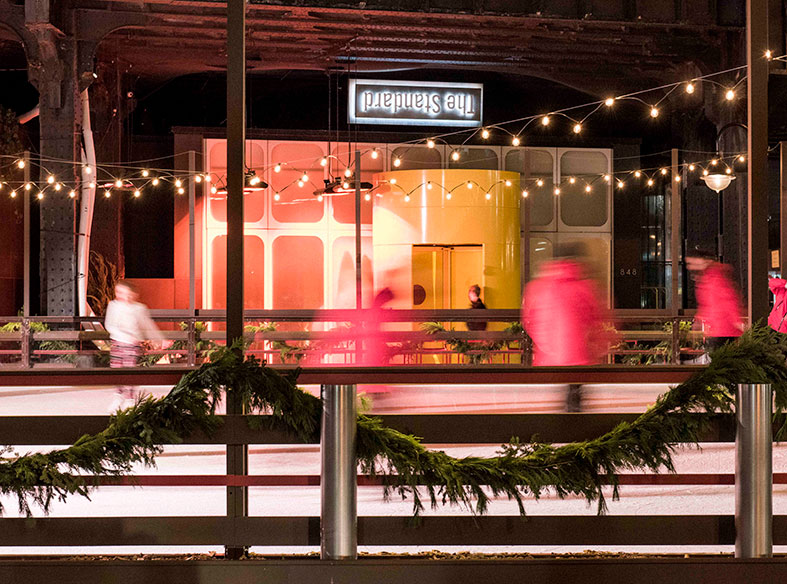 For those who are ready to venture outside, the mini-rink at The Standard, High Line is a wonderful option for boozin' and skatin'. The venue is also hosting Rupaul's Drag Race alum Milk professional ice skater on a monthly basis for a professional show while you lay back with alpine bites and spiked hot drinks. And don't forget gloves!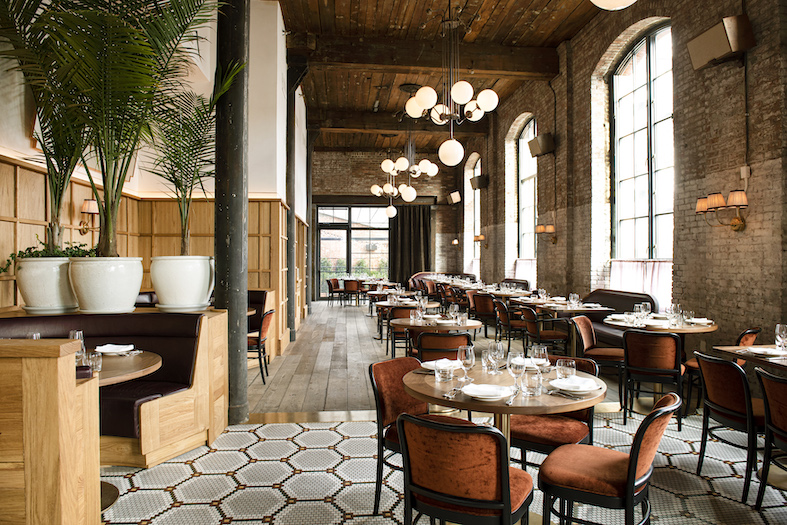 Williamsburg's newcomer Le Crocodile at the Wythe Hotel is a perfect excuse for a traditionally long French dinner sipping on wine and enjoying some foie gras (before it's officially banned). The brasserie vibe truly does transport one back to Paris where if you do venture out late into the night oeufs mayonnaise chaud are the perfect midnight snack. And don't forget the steak tartare, and the oysters, oh my…
Potion Making Molecular Cocktail Class at The Cauldron 
We're in a magical mood these days which has also led us The Cauldron Magical Experience. Through some chants and wand wielding you'll have yourself several drinkable elixirs to scare the winter blues away. Capes and magicians' hats are not mandatory but highly advised for your own entertainment.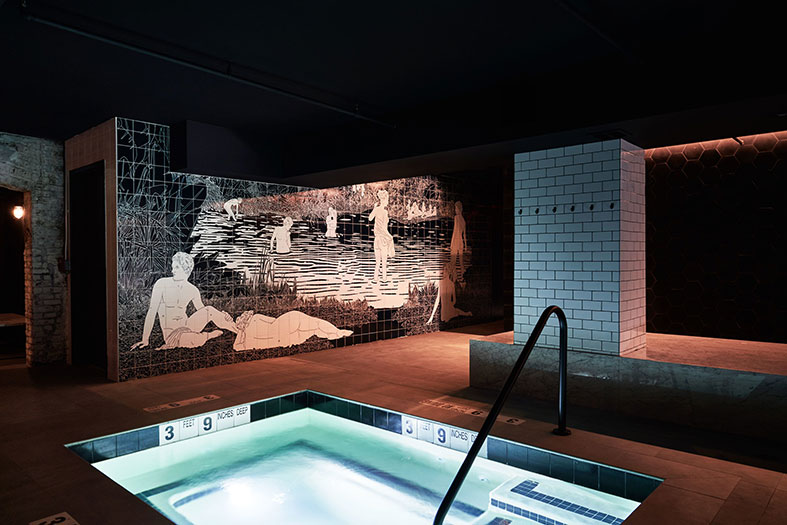 We get it. It's cold. Take it back to the oldest and most traditional way of curing winter with the ancient wisdom of bathing. Now if you are lucky you may have a swanky bathtub at home, but who are we kidding in New York? Bathhouse in Williamsburg is a newly-opened, functional recovery practice space within a converted factory. The space features both dry and tropical saunas, a starlight steam room, three thermal pools, heated marble hammams, cryotherapy, and a state-of-the-art Float Lab sensory deprivation tank. Monthly memberships are available for those who can't be bothered with the outside world and prefer to socialize in an oldest-known manner — the bathhouse.