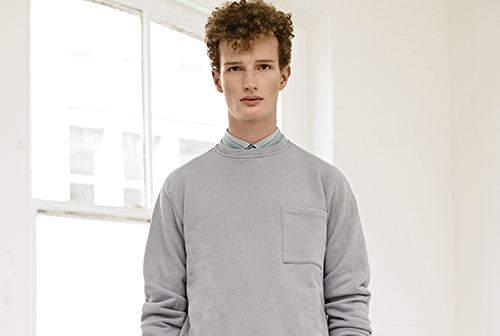 DDUGOFF Releases Spring/Summer 2017 Lookbook
[slider_pro id="89″]
Image: DDUGOFF.
Designed to compliment the male figure with a sturdy grace, the latest collection from New York-based menswear label DDUGOFF is a calming series of staple items repurposed as heightened daywear. A cacophonous vision board of James Bishop paintings, with their visual obscurity and diminished color, and highway road trips through weathered towns, the pieces embody the hollowed, layered vacancy of an almost ghost-like nature, never overshadowing the wearer. Created with an aim to fill the space between work and home, while utilizing fine textiles to enhance and shape emboldened silhouettes, the collection contains all wardrobe essentials needed to craft a complete look – shorts, tees, hooded jackets, crewneck sweatshirts, and more, all lined up, one after the other, for easy layering that sheds like a second skin. Light, clean, and never complicated, DDUGOFF's collection offers a bridge between visual intricacies and laid back style – perfect for the man wishing to make a statement, yet not wanting to be overshadowed by it.