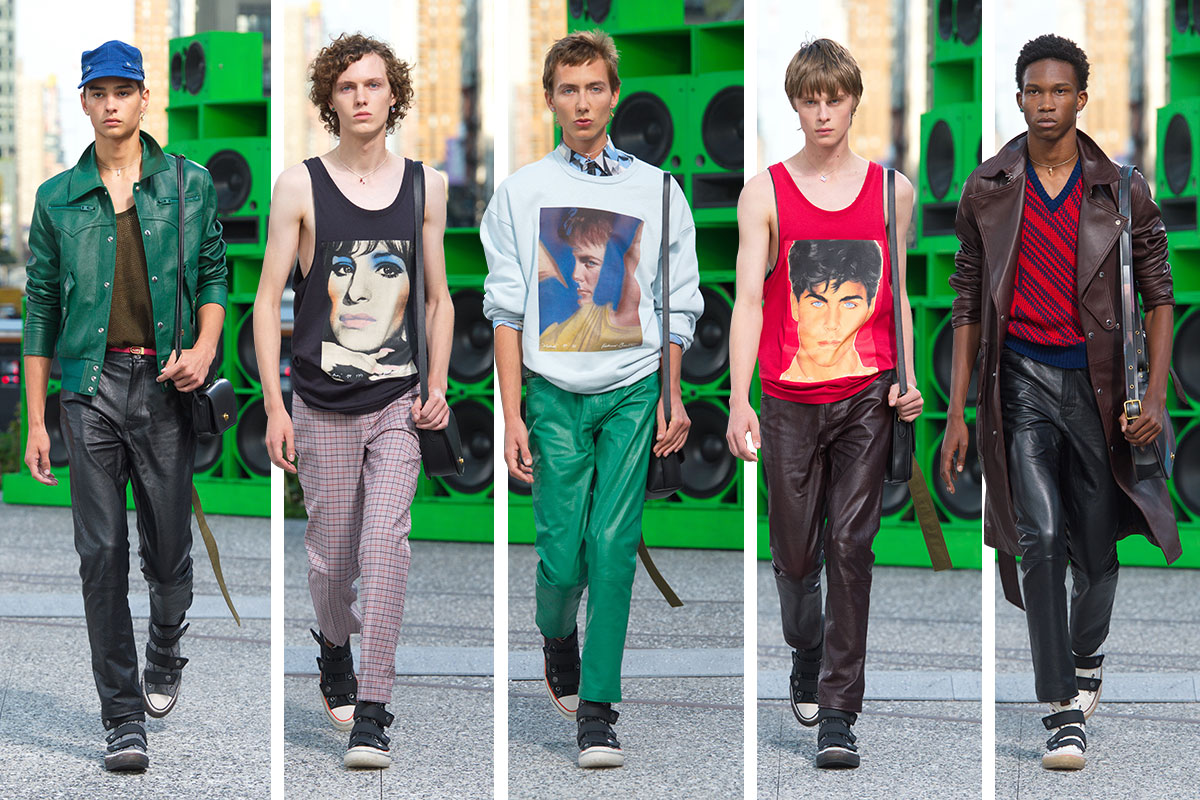 Coach Spring 2020 is a First Class Trip to the '80s
Taking over the High Line, Coach presented a superbly retro and fun collection for Spring 2020. The American designer was given access to artist Richard Bernstein's archives — he was Interview Magazine's cover artist for over 20 years and helped shape its image — and incorporated a selection of his most famous portraits into the collection. Michael J. Fox, Rob Lowe, and Barbara Streisand all starred in a range of graphic tees and tanks, in a bold declaration that the '80s were back.
Leather seemed to be the foundation that the collection was built upon. Men's leather trousers were slightly cropped and outfitted in an assortment of different hues, while leather jackets were styled with exaggerated popped collars. One particular piece had big Michael Jackson "Beat It" energy. A few different New Wave style prints, including a cigarette print, a martini design, and some art-school-ready gingham patterns were further featured throughout the presentation, once again accentuating the creativity and ambition that was prevalent in 1980's era New York.