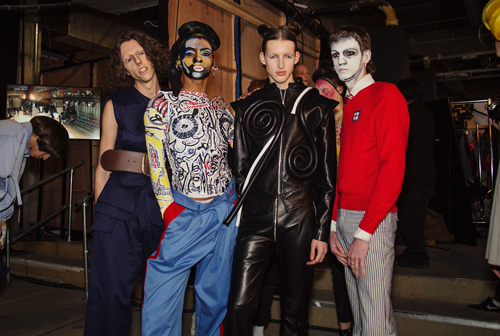 Charles Jeffrey Loverboy Fall 2018 First Looks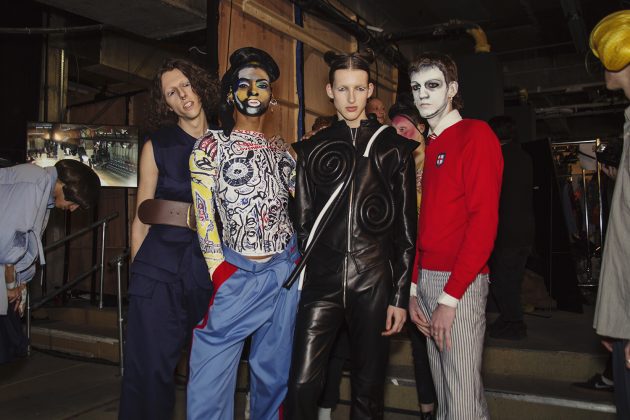 Images: Ieva Blazeviciute for ESSENTIAL HOMME.
Escape to clubland fantasy with Charles Jeffrey Loverboy's Fall 2018 collection. I remember instantly falling in love with his style after watching the i-D video that followed his few days in New York and how he romanticized nightlife and queer culture in his work. Ugh! The latest line carries on this idea, with seemingly hand-drawn printed ensembles and elaborate makeup reminiscent of pre-problematic-Galliano, but with urban grit. Experimental oversized fits and asymmetric cuts round out the collection, which further sets the foundation for the future Charles Jeffrey is carving in the industry where the party never stops and everyone looks fab.