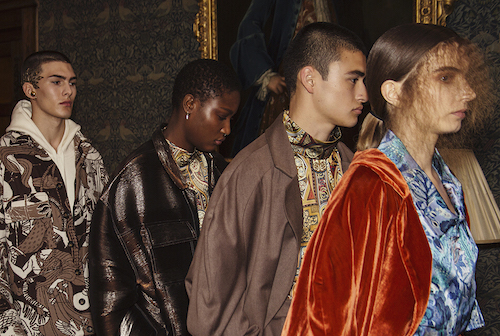 Edward Crutchley Fall 2018 First Looks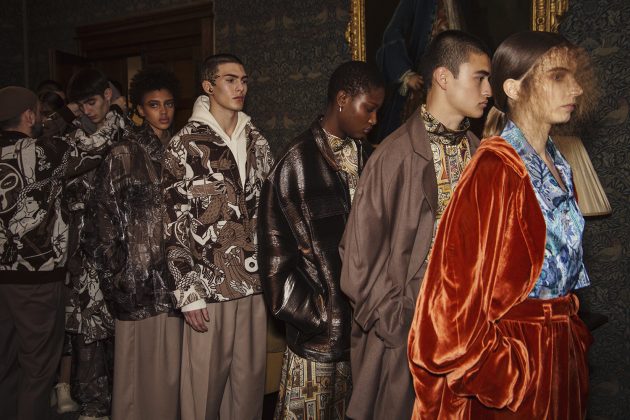 Images: Ieva Blazeviciute for Essential Homme.
Edward Crutchley presented a series of oversized garments heavy with Asian-inspired prints for his Fall 18 collection — a key influence reportedly came from Journey to the West, a classic 16th century Chinese novel. The presentation followed a warm color palette, full of rich browns and crisp orange hues, which complement the lively prints and give the subtle illusion of actual foliage, making the collection essentially (for lack of better words) autumnal.