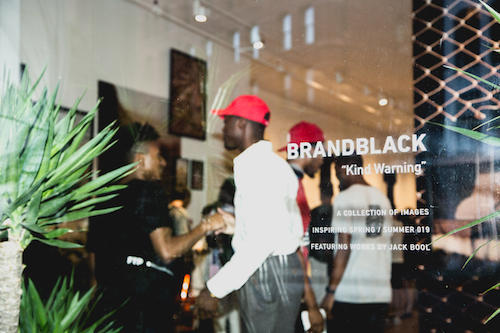 Brandblack Talks About Streetwear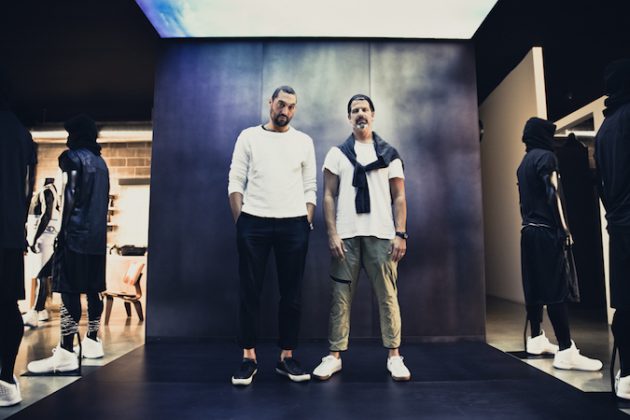 Billy Dill and David Raysse of Brandblack
Brandblack, launched in 2013, has worked under a sport x fashion "sneakerhead" mantra since the beginning– that is until the rest of fashion caught up with its normcore and streetwear. For Spring/Summer 19, the brand, however, does not back off from its original philosophy and reinforces the concept through a collaboration inspired by photographer Jack Bool.
Word on the street, and social media and everywhere else, is that the rad street fashion of the 90's is back in style. To say that Billy Dill and David Raysse of the Brandblack are the original cool kids is to say nothing. Raysse has worked at FILA and Adidas, with his father the founder of Kenzo and mother, a model. Both have a background deeply rooted in sneakers, sports, and fashion, and the so-called streetwear was part of their life way before it became mainstream cool.
"It's lost its meaning," says Dill in regards to street fashion." You were in a group; you were in a private club. Now it's kind of the opposite. Sharing information quickly is great because you're reaching people quickly, but you're also sort of losing the tribal aspects and inherent secrecy." Brandblack however maintains that feeling of intimacy without being a screaming label  in their new collection paradoxically dubbed "Kind Warning."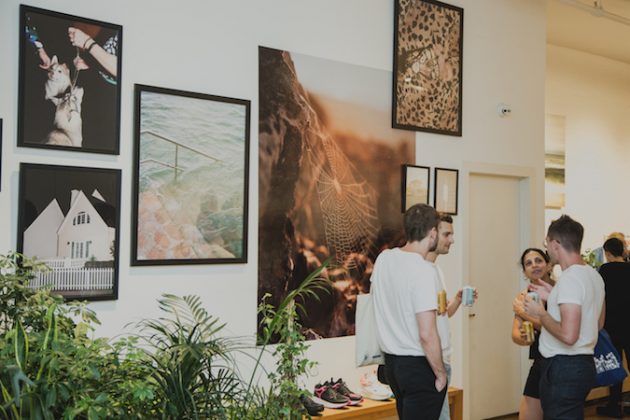 Jack Bool's work in the background
Inspired the work of photographer Jack Bool, the duo took a David Lynch-approach– they dove straight into the creative process with only a vague entertainment of the "on the surface" taken directly from Bool's work. Brandblack adapted the idea from Bool's photography that portrays the all-Americana life with serene scenes and a mysterious vibe of secrecy to fit their fashion. Instead of being transparent and easy to understand, the brand downplays details and components in its RTW collection. Below the surface one can see innovative and technical ideas disguised in a sport-inspired lifestyle brand. As an example, the chunky sneaker is quite straight forward, but at a closer look it has a sock and extra layers which all add to the overall effect of the shoe. 
More prominent and established brands, on the other hand, have been taking existing ideas and parlaying someone's power over it, including the same chunky shoe idea. Even so, for our duo streetwear is still just as important since it's a snapshot of what's going on in the world. However, the difference is that the established brands have a history and experience that is not related to streetwear. "These old brands still have one foot in that seat, they're not that far removed. And so it's so convenient for them," says Raysse. The convenience lies in a mercantile perspective. But what happens when a brand is built on that notion of streetwear the start without an ulterior plan to lean on?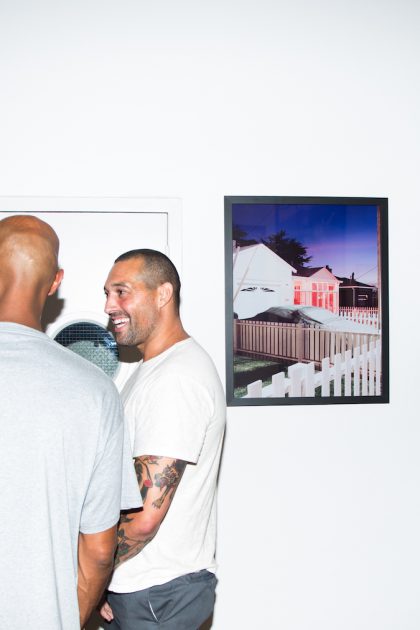 David Raysse
Brandblack has its own theory for this too: "We make interesting products that we really like and are not super concerned with them being hugely commercial products," says Raysse. As a result, they collaborate with brands like Willy Chavarria that offer a space to work together and an opportunity to try something more interesting. In this manner, the brand has a coherent vibe with one voice that stays true to their philosophy.