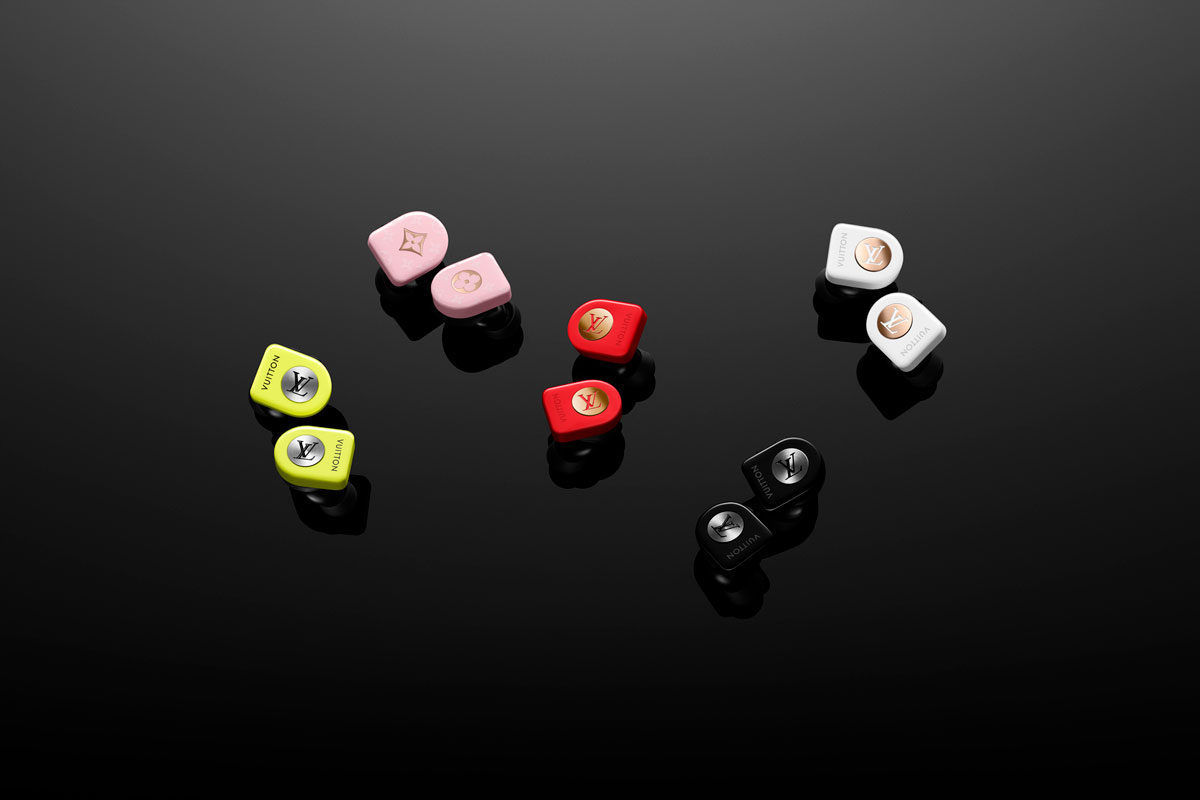 Block Out Your Problems with Louis Vuitton's New Headphones
If you're looking for a way to treat yourself during Dry January, Louis Vuitton can help. The French designer (following a staggering men's show in Paris — more on that later) just released a new series of stainless steel wireless headphones designed with New York-based audio brand Master & Dynamic. The two first released a collection of earbuds last year but the latest range offers an improved audio experience and fresh design.
The new color styles include red, yellow, and pink in addition to the monochromatic black and white options. Each pair is engraved with Louis Vuitton's signature LV monogram and embellished with some intricate floral details as a nod to the heavy botanical theme of Spring/Summer 2020 collection. The headphone's acoustic experience has been upgraded and battery life has been extended from 10 to 30 hours with two additional 10-hour charges stored within the charging case. On top of that, a new noise-canceling feature lets you block out the world's background noise while an ambient listening mode allows you to stay aware of your surroundings.
The Louis Vuitton Horizon headphones are available in select stores and online now.