Bernhard Willhelm Discusses his Collab with Camper
To celebrate a decade of the popular Himalayan shoe, Camper has commissioned the idiosyncratic German designer Bernhard Willhelm to add his own spin to the footwear. Known for his eccentric and irreverent pieces, Willhelm was inspired by football socks for the collab and combined technical and functional knit fabrics with his unique vision — shoe proportions were exaggerated to new knee-high heights and a dynamic monochrome geometric print is veiled by mohair exterior. Furthermore, alongside these updated Himalayan sneakers, CamperLab stores will carry a limited range of Willhelm's pieces. We caught up with the designer to talk about what makes a perfect shoe.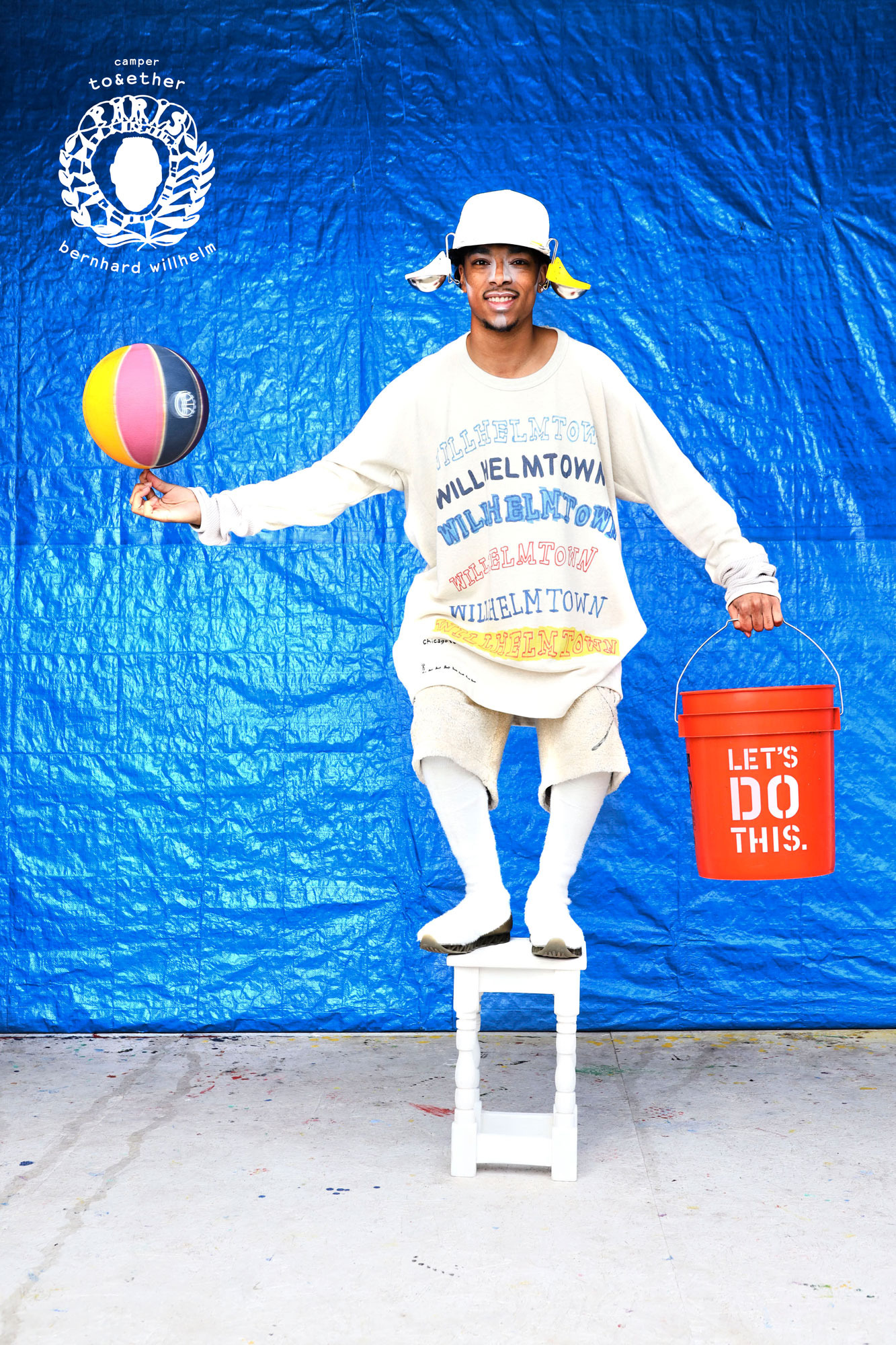 EH: What are the challenges of working with a sneaker as opposed to other apparel?
Nowadays it's totally equivalent to do all in a sneaker. Hot chicks and dudes don't want to ruin their feet anymore for the sake of vanity.
EH: The shoe was inspired by footwear socks, but there's a definite whimsy to its design. Can you elaborate a little about what the process of making the shoe was like?
It has been a collaboration for 10 years. We created a BW x Camper classic the Himalayan trainer with the wave sole which all the new designs are based on. Camper has a new trainer factory in Vietnam. In order to make the shoes lighter, we used a new sole construction (less material on the inside) and lighter more stable composite. New uppers include velcro sandals with woven bands based on Obi bands and also knitted socks upperparts with new materials and knit technologies. (furry 'goat ' fish skin structure, grading dyes, dip dye) All pretty new stuff. Also important, it's unisex, recognizable, and pretty forward in design. There's a relaxed attitude and a spiritual attitude also an interesting shape and a playfulness in graphics and colors/color interaction.
EH: What makes a perfect shoe?
Cowboy and cowgirls riding on a horse. Here the Mohican comes in violently.