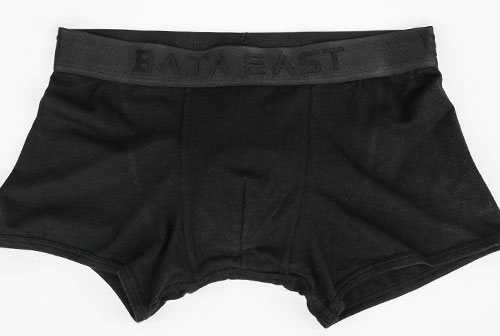 Baja East x Related Garments Team Up for Underwear Collection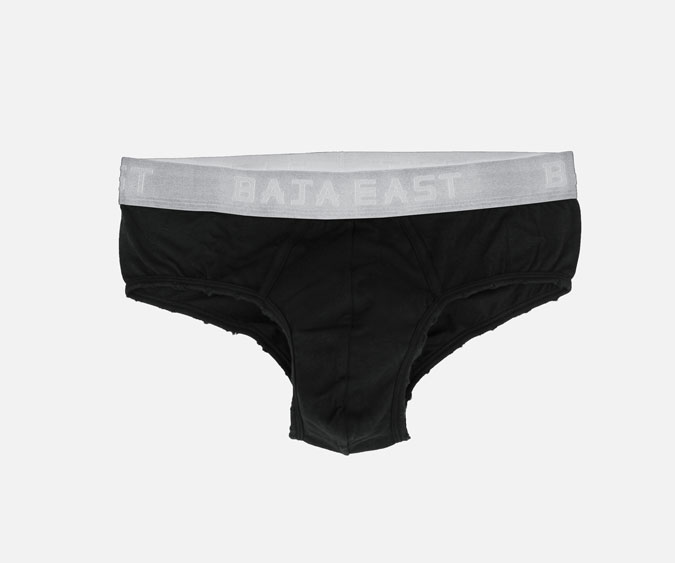 Image: Baja East x Related Garments.
Fresh off its devious New York Fashion Week runway, Baja East attempts to break through the many offerings of designer underwear currently on the market through a new line with Related Garments, dubbed MÉNAGE À TROIS. A celebrity favorite since pieces walked the Spring/Summer 2017 runway, the collection is a sporty take on classic lines and silhouettes, allowing the free-spirit mentality of Baja East to flow directly into this new offering. Related Garments, a new brand launched last year by brothers Mike and David Appel, brings its upgraded style-enhancing themes to the collection – showcasing how sometimes good style starts from the ground up.
The MÉNAGE À TROIS collection will be available starting October 15th in select Baja East retailers and online.