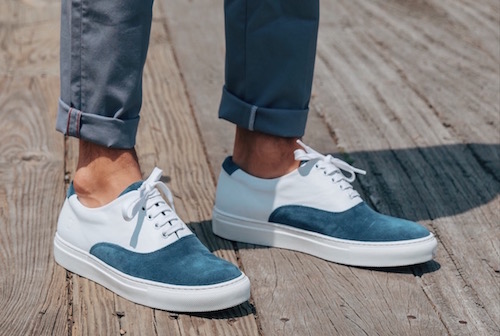 Ankari Floruss Drop the Ultimate Dapper Sneaker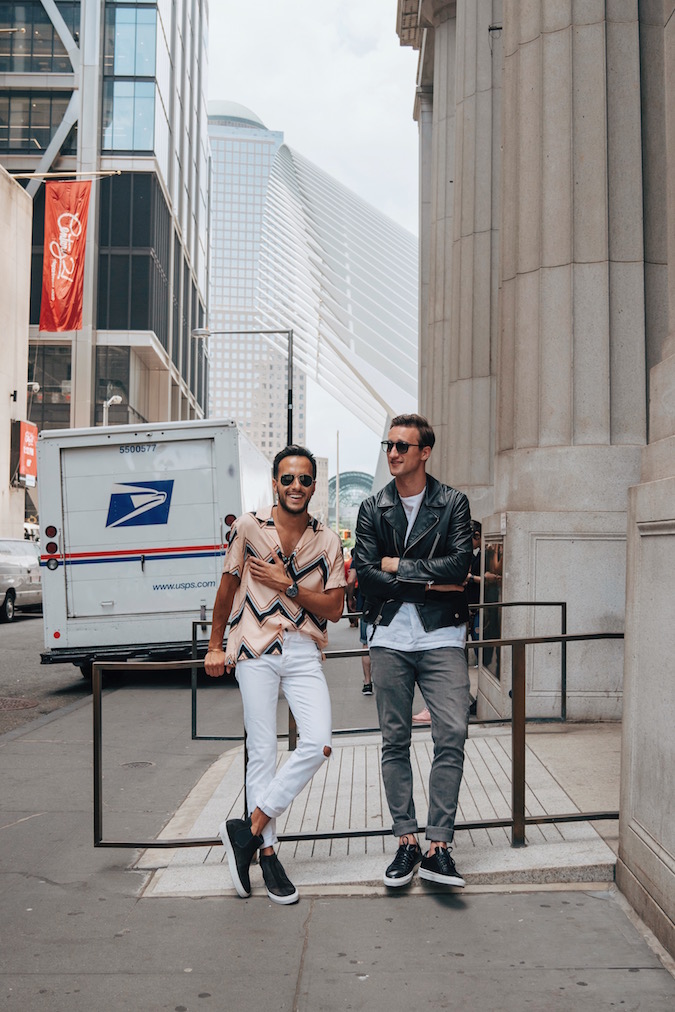 Moti Ankari and Marcel Floruss.
Ankari Floruss, the footwear brand started by menswear bloggers Moti Ankari and Marcel Floruss, is on to its third drop: Dapper Sneakers. The latest collection is a compilation of three sharp styles, each in two color-ways. It follows two previous collections released in 2016 and 2017.
The duo are behind the popular fashion blogs The Metro Man (Ankari) and One Dapper Street (Floruss), which have earned them a substantial following and a taste for what people want. While each might have his own preference, it was with their own collection that the two finally found their dream footwear. We spoke to Moti and Marcel about their launch.
AP: In choosing a product to create, why did you focus on shoes?
MARCEL: We're both absolute shoe fanatics. For me an outfit isn't really complete without the shoes, and it's what I will often look at first in someone else's look. Aside from that, I think between Moti and I, shoes are where we agree the most stylistically, so the creative process has always been very easy.
AP: What are the qualities you focused on in creating the ultimate NYC-shoe?
MOTI: Well constructed, comfortable, and versatile shoes. The idea was to offer a classic sneaker with a twist, made from high quality fabrics, and pricing them affordably by cutting out the middle man and going straight to the consumer.
AP: What is the perfect everyday summer pair from your collection? 
MARCEL:
My favorite is the sand colored two-tone sneaker. It's been my go-to since I received the first sample, the natural color being so easily combined, and the silhouette allowing from it to be worn with suits and ripped jeans alike.
MOTI: 
My favorite is the woven leather sneaker in white. It's a simple shoe with subtle details and goes with about everything and anything in my closet. Also, you can't ever go wrong with a pair of white clean sneakers.
The Dapper Sneaker Collection is available
online
at AnkariFloruss.com.
[slider_pro id="240″]