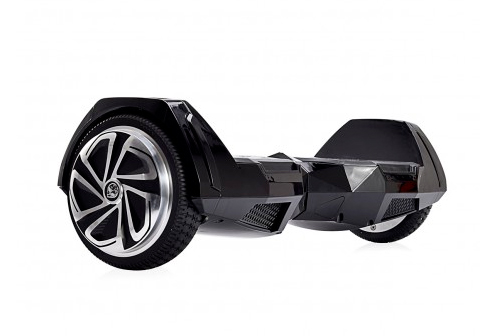 AlienBoard's BatWings: The Hoverboard of the Future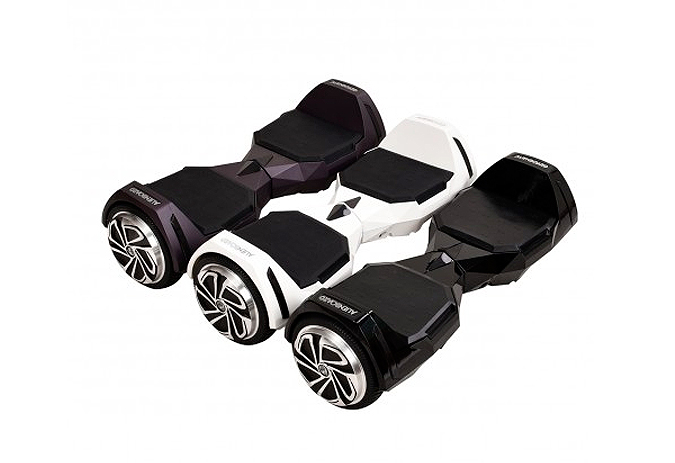 Image: AlienBoard.
Popularly known as hoverboards, self-balancing electronic scooters have been celebrated by all from musicians to mainstream TV, but in effort to learn what more can be gleamed from these moveable motors, we took a closer look up top. Enter (literally) AlienBoard's BatWings, a new high-concept piece that wheels in colors ranging from classic solids in black and white to printed variations, all with side Bluetooth speakers and glowing LED lights for a controlled ride. Action is made by gyroscopic sensor pads that communicate via the rider's weight. A shift to the front of the body commands the vehicle ahead; a lean to the right turns the wheels to the side; and so on. Arriving inside a carry bag for those that hover too far from home, the total experience is as much play—each scooter has a 12 kilometer per hour max speed—as it is an activity in self-control.
AlienBoard's BatWings Smart Balance Wheels are now available online.