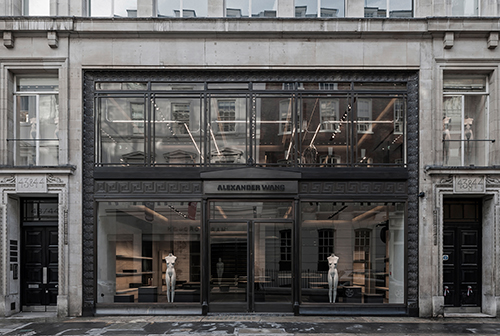 Alexander Wang Goes Global with First European Flagship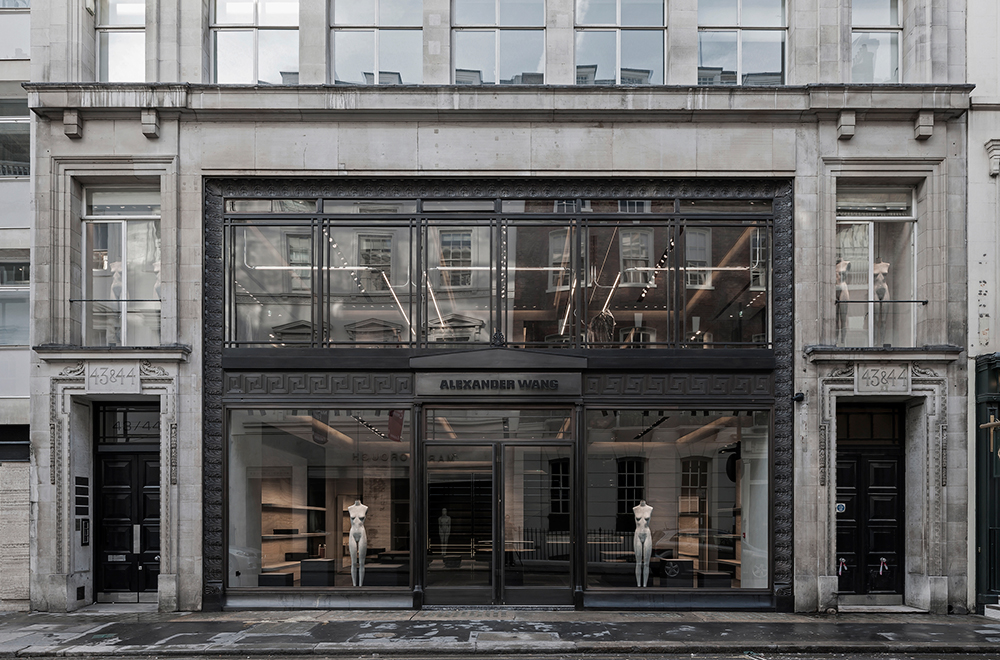 Image: Alexander Wang.
Ten years since Alexander Wang's eponymous label's inception, and just days after the dissolve of an iconic stay as Balenciaga creative director, the American-bred designer's brand is poised to go global. Opening its first ever European flagship location in the label's history, the new Alexander Wang London store, an Albemarle Street former post office resting in the heart of Mayfair, spans three exposed levels and offers the complete range of Wang's men's and women's ready-to-wear, T by Alexander Wang, and accessories collections, all dispersed across 6,700 Venetian-plastered square feet.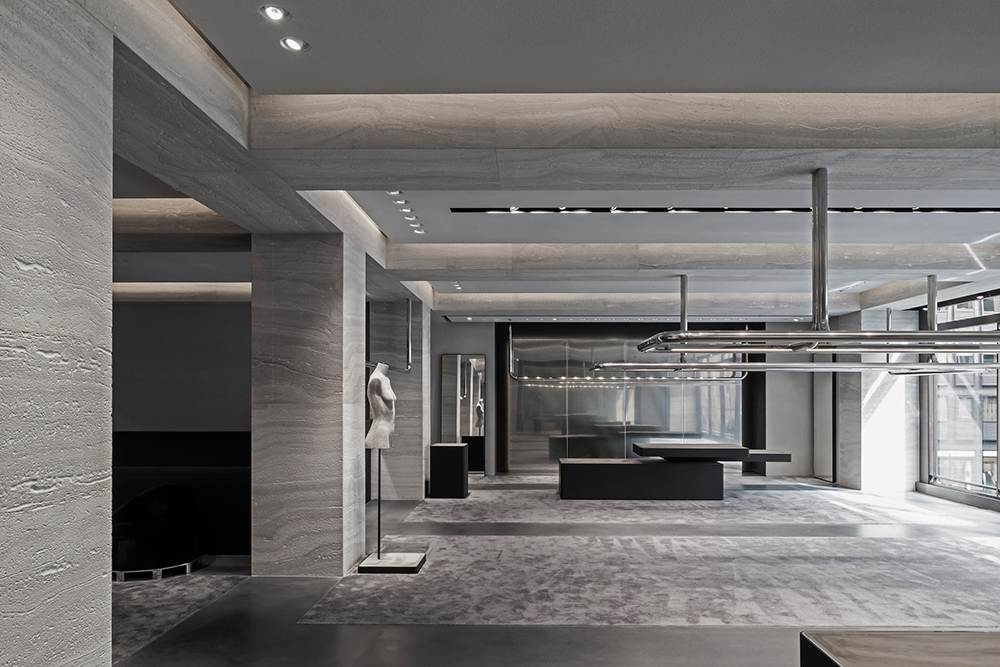 Image: Alexander Wang.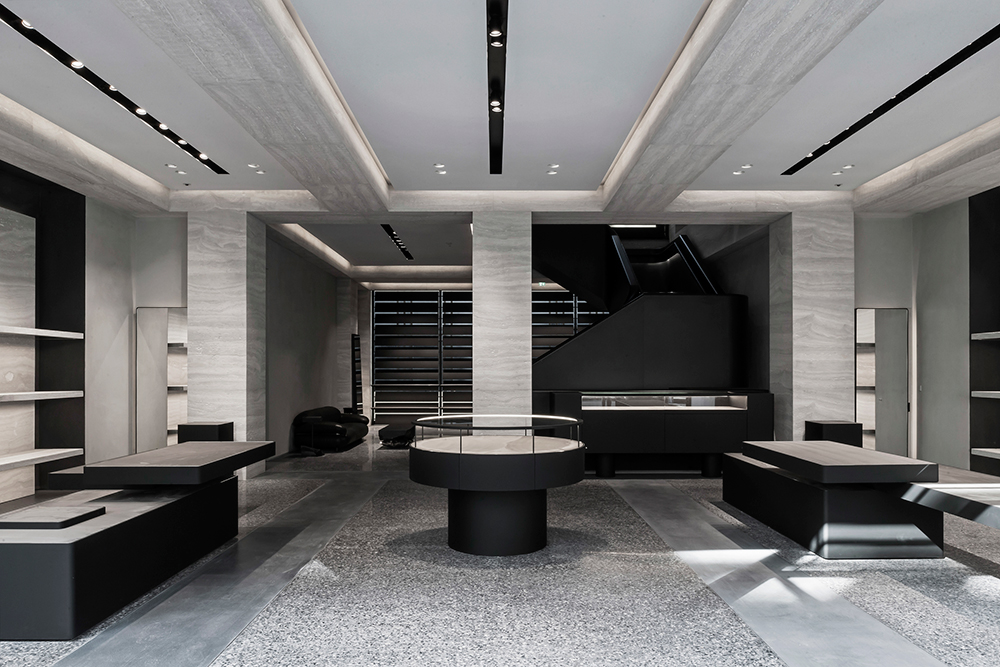 Image: Alexander Wang.
The utilitarian façade, boasting an impressive black-on-black scheme with an almost Greek-like embellishment, opens up to a gutted, matte space flanked by silver travertine columns. In collaboration with Belgium architect Vincent van Duysen, who mixes the essence of London into a synergistic whirlpool of Wang archetypes and energy, the store celebrates the rich history of the building while highlighting Wang's fascination with less traditional materials—rubber, distressed chrome, and embossed leathers—to create a geometric playground of shapes and tactile surfaces.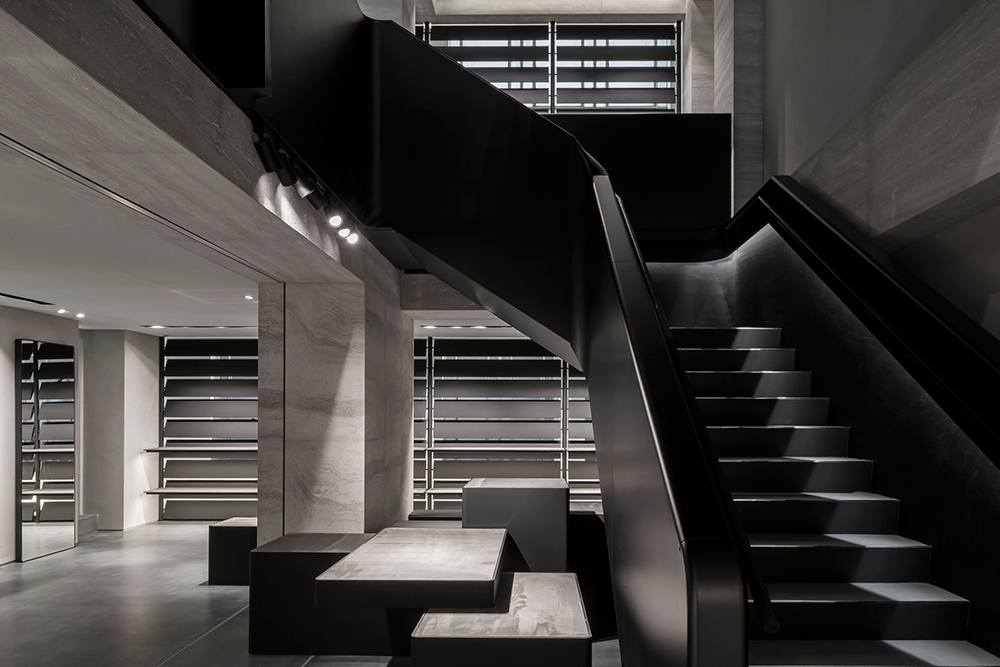 Image: Alexander Wang.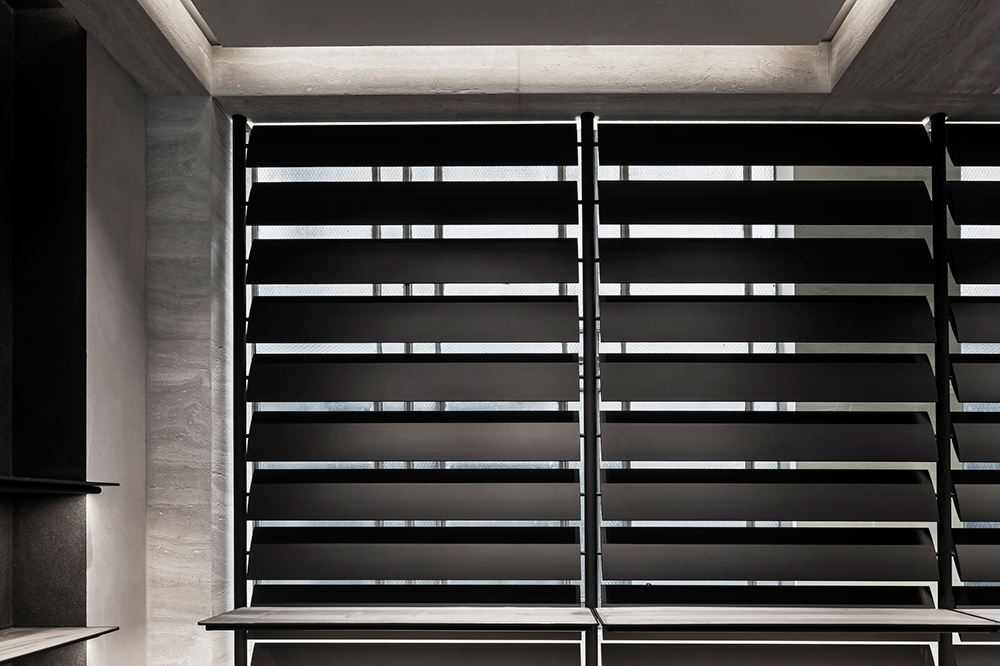 Image: Alexander Wang.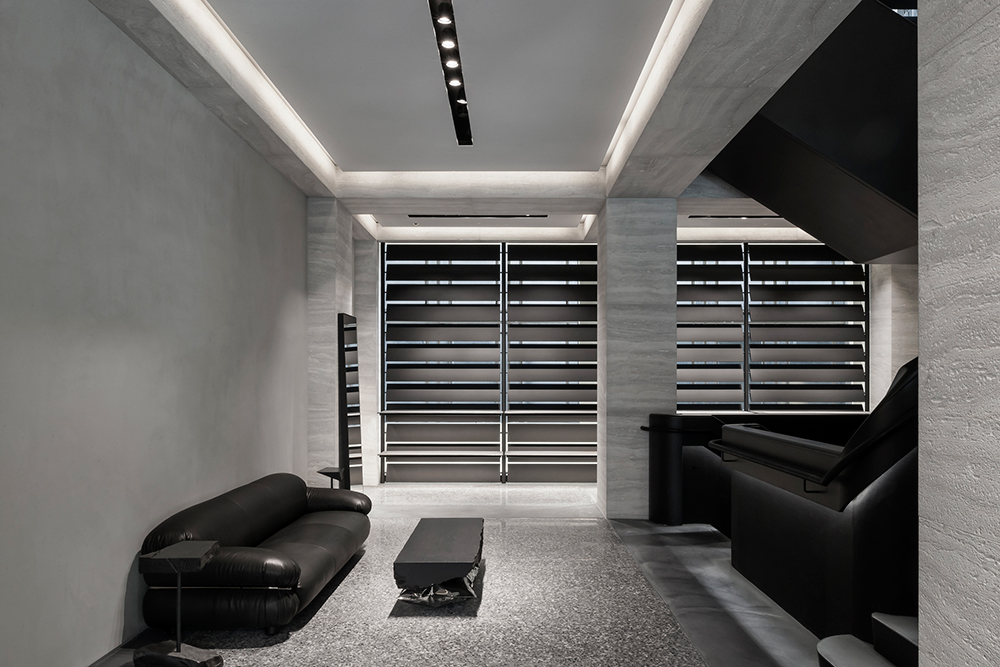 Image: Alexander Wang.
A main staircase, running spine-like through the central nervous system of the store's layout, provides a visual focal point of gray concrete and stingray leather, allowing patrons an effortless mobility that is swaddled in charcoal style. Re-appropriated industrial elements, paired with ivory colored nova suede fitting rooms, create a stark juxtaposition of light versus dark that accentuates a deeper connection between Wang and haunting conceptual understandings, many of which bleed into the pieces on display. Following the October 2013 opening of Alexander Wang's freestanding Tokyo store—a visually space-age aesthetic with a greater focus on dispersed light placement over historic relevance—this new London flagship, nearly double the size but sharing the same triple-floor layout, marks the 25th store in Wang's growing arsenal and the beginning of a massive, global takeover for the young designer's popular brand.