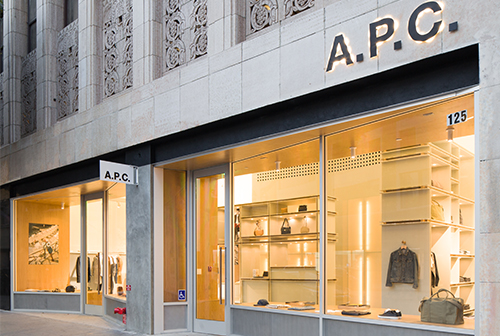 A.P.C. Expands West Coast Presence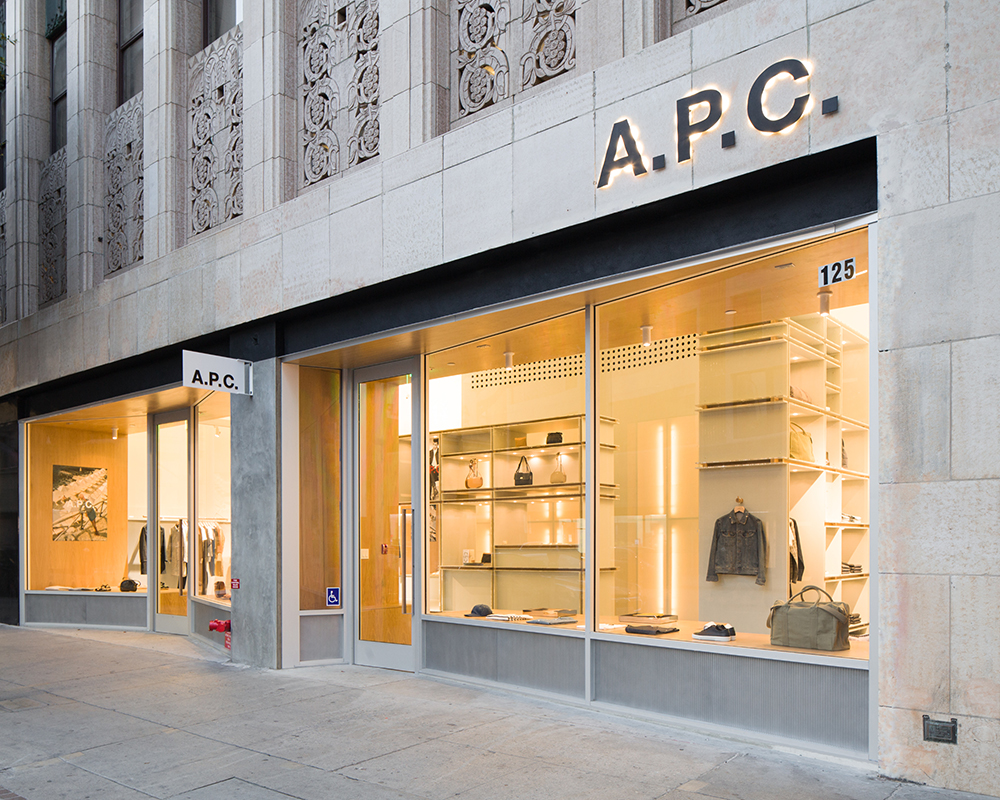 Image: A.P.C.
Fresh off the debut of its Pre-Fall 2015 campaign, French ready-to-wear brand A.P.C. takes its minimalist aesthetic to the sunny beaches of California. Following the success of last year's relocation of its flagship to Melrose, the French line opens doors to a new Downtown Los Angeles location—along with a second in Silverlake to follow at the end of the month—fusing world-class architecture with the local LA area.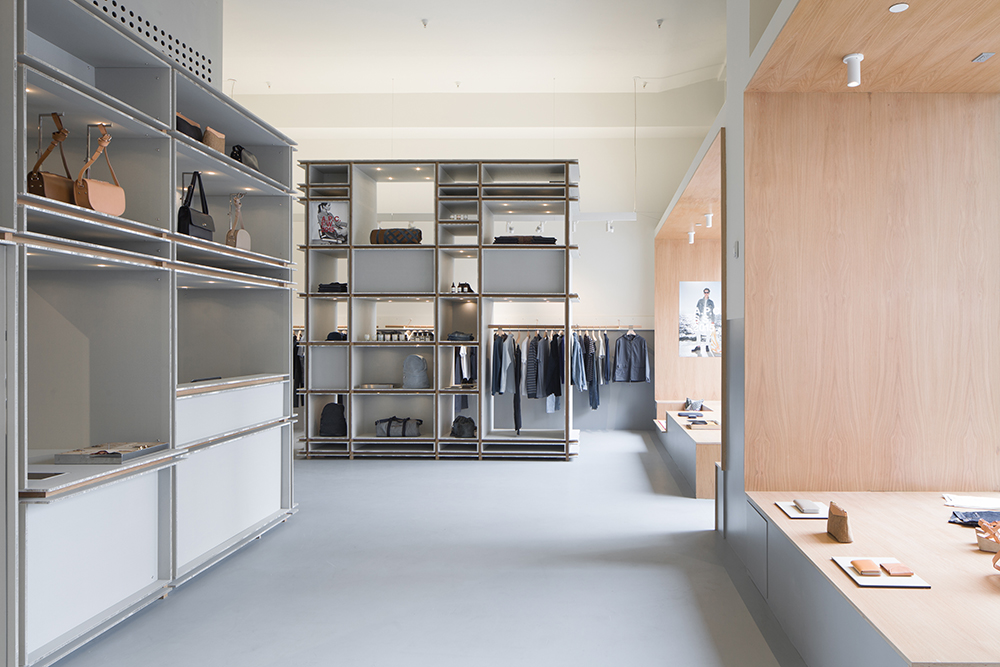 Image: A.P.C.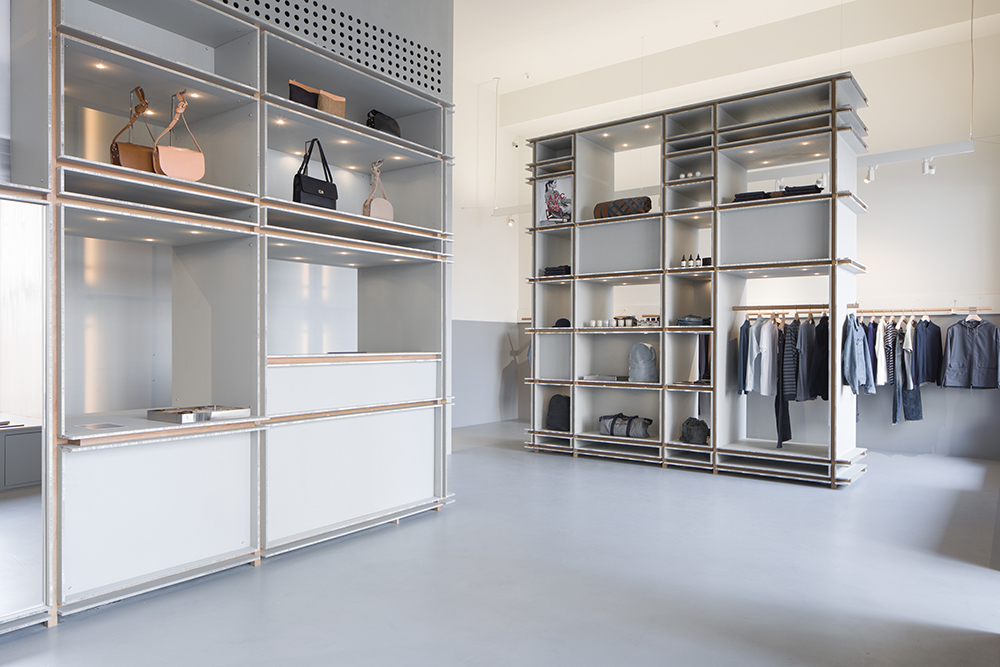 Image: A.P.C.
A.P.C. Downtown LA, on West 9th Street, plays with symmetrical dimensions and lighting to create an opulent, museum-style experience. Two central totems divide men's and women's collections, as well as a smattering of translucent light boxes, to offer up a unique interpretation of the traditional shopping experience and warmly display the understated line to the city.
With a second location set to open at the end of June, A.P.C. Silverlake on Sunset Boulevard, the French clothing staple hopes to continue its tradition of launching stores in off-beat locations, spearheading geographical retail shifts. Not to shy away from iconography, the location will include a large, curved bay window to provide panoramic views of the Hollywood sign, the towers of Downtown LA, and the palm tree-lined streets to the south.
The two stores will bring the brand's total Los Angeles presence up to three and follow founder Jean Touitou's continuing creative stimulation and artistic inspiration by the local culture.