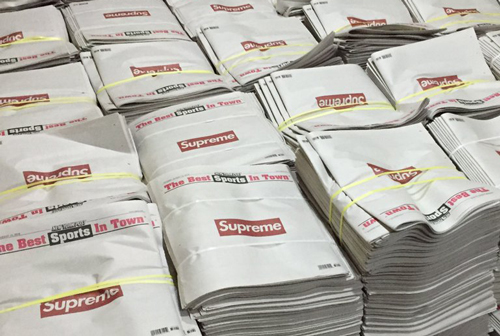 Let's Talk About Supreme's NY Post PR Stunt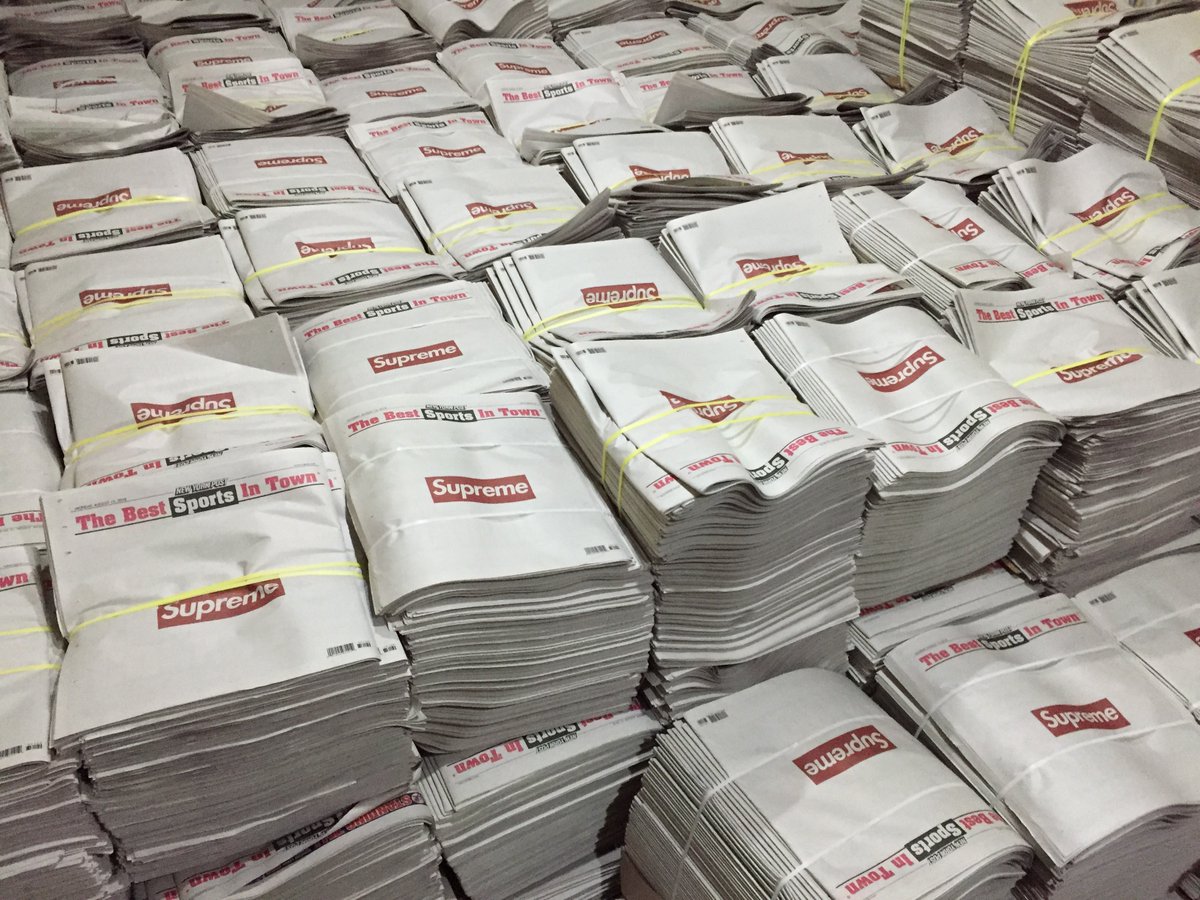 Image: New York Post.
When it comes to unconventional advertising, Supreme remains firmly on its bullshit. They've managed to perfect a marketing strategy that balances between trolling and being kinda revolutionary. And their latest bit is nothing short of buzzworthy.
This morning, the New York-based streetwear label bought out the front page of the New York Post. After rumors circulated over the weekend of the collaboration, it was confirmed earlier today through an Instagram a post of a printing press.  Timing is everything, and today's ad release correlates with the FW18 look book which was posted online today. The collection drops on Thursday. I tried 4 shops within a mile of my office to snag a copy of the paper, but all had sold out — and they said print was dead.  If you check out Grailed, you'll see the home page is full of people already upselling the paper. So in terms of sales and publicity, this one was a hit.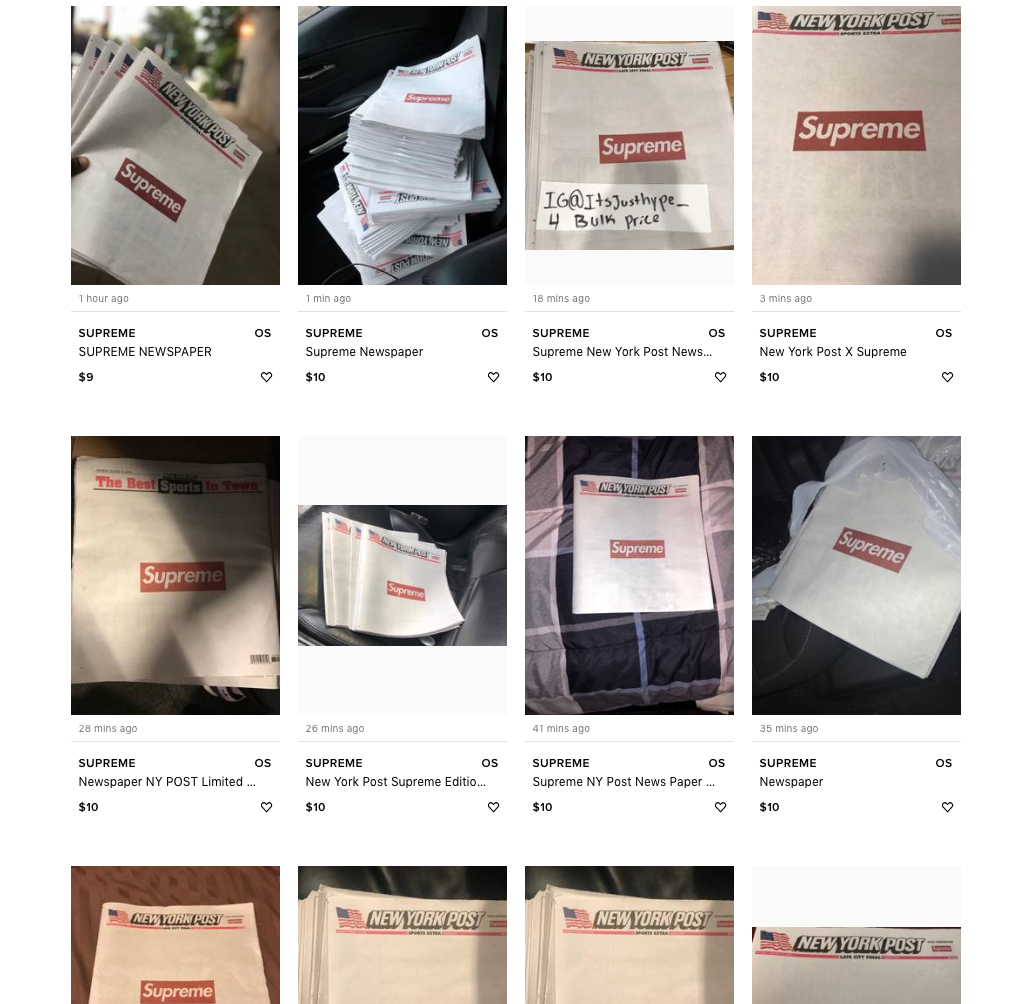 A screenshot of Grailed users posting the paper for sale.
This is not the first time the cult skater label has pulled a stunt like this and it (hopefully) won't be the last. Lest we forget the Supreme Brick of 2016. Or the Supreme Metrocard of 2017. Or the time they made a paperweight out of encased $100 bills. All sold out almost instantly and have been up-charged on various resale sites. Clearly Supreme's influence extends far beyond the realms of streetwear and fashion, and people continue to eat it up.
It's clear that the demand for Supreme-anything is booming. The line for the flagship store in SoHo routinely extends around the block and the limited quantities of each item instantly renders them rare symbols of social status, despite a fairly typical price point. The label has come a long way from its early 90's inception to partnering with Louis Vuitton, so it's interesting to follow how the brand continues to one-up itself. Today's ad campaign was one of their more practical stunts, as it partnered two seminal NY icons in a relatively simple but effective (and, most importantly, affordable) publicity spectacle. In this case, everyone wins, and Supreme, once again, reigns supreme.