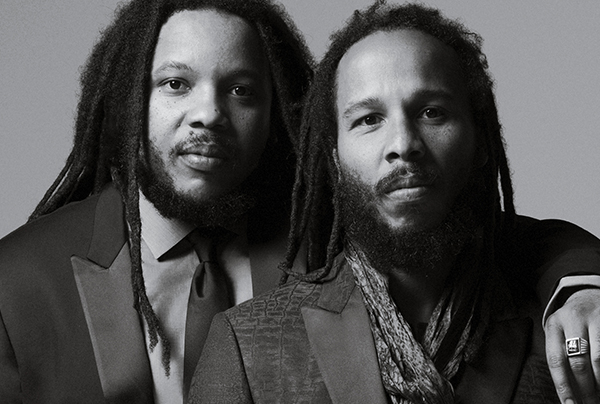 Ziggy and Stephen Marley Star in John Varvatos Spring 2015 Campaign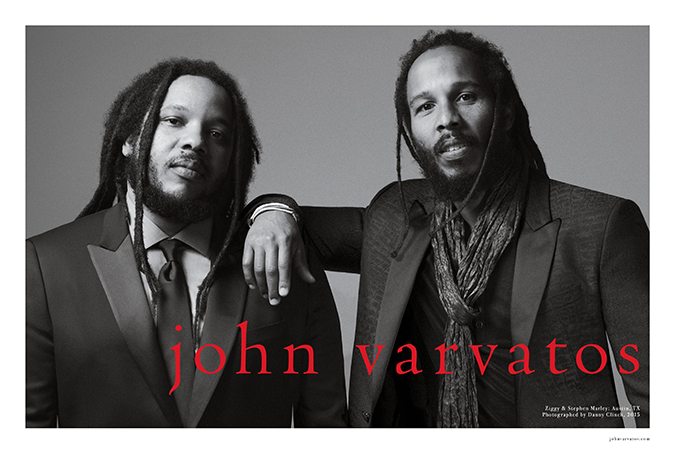 Image: John Varvatos.
Shot in the fashion brand's distinctively black and white style, John Varvatos' Spring 2015 campaign stars brothers and musicians Ziggy and Stephen Marley in a timeless family portrait by rock 'n' roll photographer Danny Clinch. The series strips down the typical campaign concept, showcasing the brotherly love between both talented siblings—Ziggy, a six-time Grammy winner and Emmy winner, and Stephen an eight Grammy winning singer and producer—and teases a special documentary-style short film that celebrates their late father's 70th birthday, which will launch online at JohnVarvatos.com on February 5, 2015.
Image: John Varvatos.