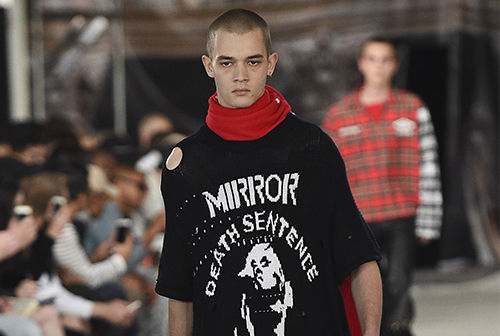 Trending Tunes: Off-White SS17 Runway Soundtrack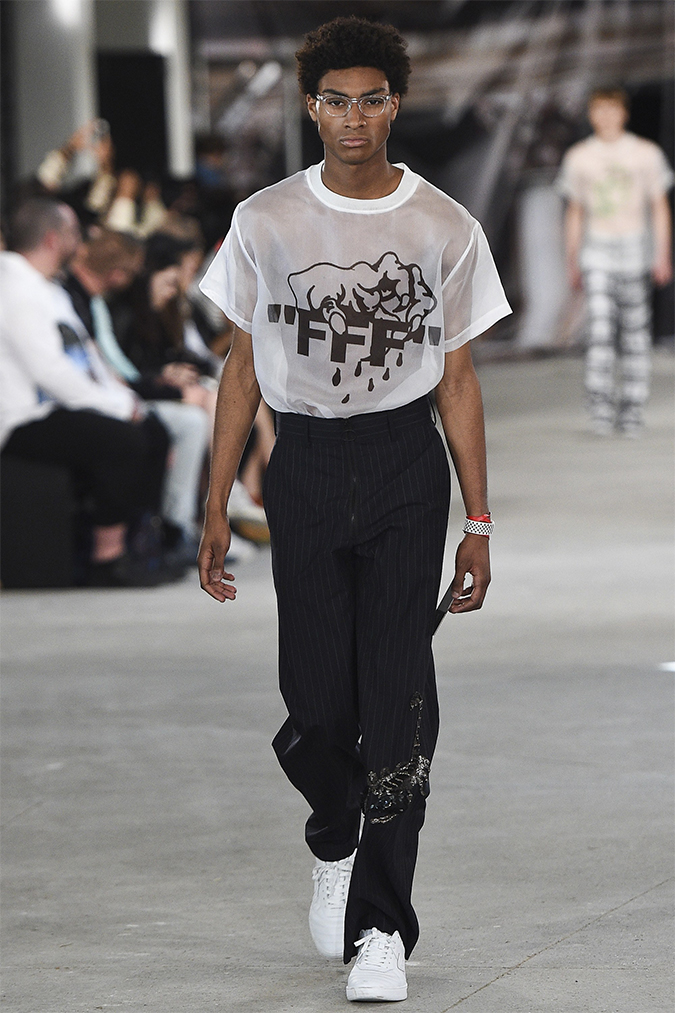 Image: Off-White.
Trending Tunes:
A true fashion experience as designers intended, Trending Tunes is the definitive collection of sleek, rippling audio that graces Spring/Summer 2017 runways the world over. Plug in to the longstanding pairing of music with sartorial art and let the beats inspire.
The mix:
Soundtrack from Off-White's Spring/Summer 2017 runway show in Paris for Paris Fashion Week.
Track list in the following order:
01. Sonic Youth Interview 1998
02. "dlp 6" – William Basinski
03. "dlp 1.1" – William Basinski
04. "2016 XXL Freshen Freestyle" – Desiigner
05. "First Rendez-Vous" – Yann Tiersen
06. "For Me" – Ilya Beshevli
07. "Father Stretch My Hands (DJDS extended version" – Kanye West

Audio courtesy of Off-White.

Neither ESSENTIAL HOMME nor Off-White claim ownership of any of these songs. If you have ownership of music in this playlist and wish to not be included, please contact us at INFO [at] essentialhommemag.com and we will remove immediately.