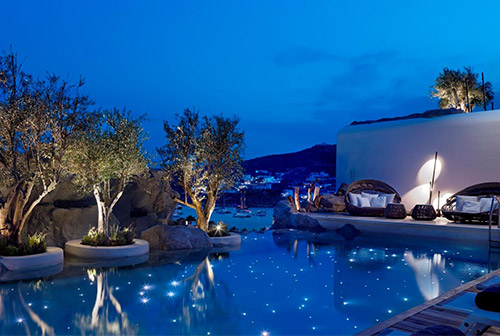 The World's Best Luxury Pools
It's common knowledge that a hotel is only as good as its amenities. Though spas are relaxing, eateries may be enticing, and athletics provide physical stimulant, this summer it's all about one thing—the pool. Prepare to dive head first into the globe's very best watery getaways, all you'll need to pack is a bathing suit.
1. Kenshō Boutique Hotel & Suites: Mykonos, Greece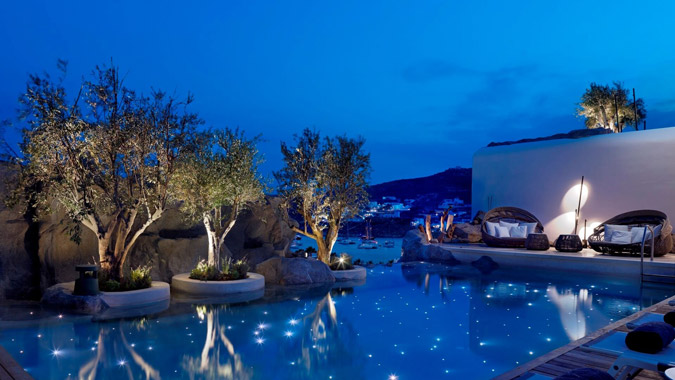 Image: Kenshō Boutique Hotel & Suites.
The Kenshō Boutique Hotel & Suites, a Grecian getaway nearing Olympian proportions, promises an "awakening experience," extending from its 5-star accommodations through to its state-of-the-art "night pool." Complete with angelic lights and recliners overlooking the Aegean, for those looking to swim amongst the stars this might be your only chance.