View Gallery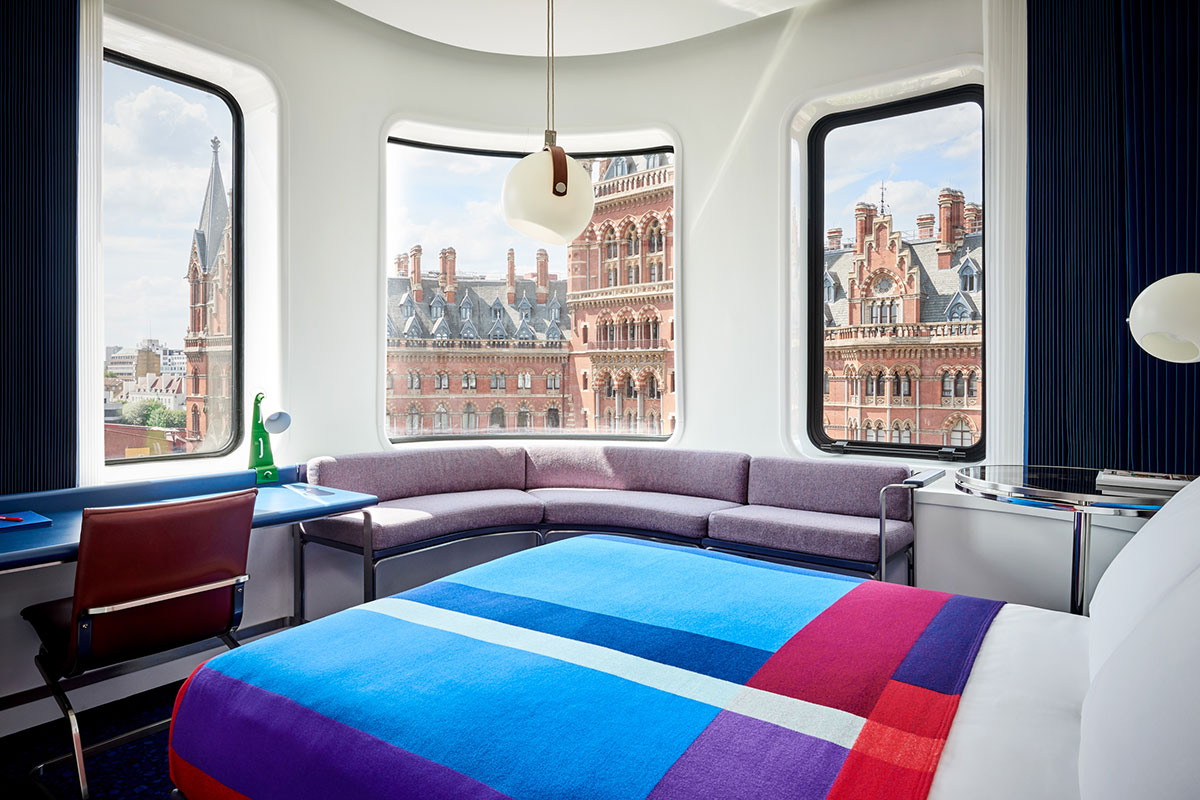 The Standard Makes its London Debut
The Standard Hotel at King's Cross in London is the brand's first international chapter outside of America. The newest location is housed in a Victorian building featuring curved portals and broad concrete hallways as a throwback to the '70s. This make s a new chapter for the contemporary hotel taking a dip in a nostalgic, retro pool of inspiration.
The hotel joins the likes of Google, LVMH, and UMG at King's Cross. Having truly transformed New York's Meatpacking District with its raging parties and rooftop extravaganzas, the hotel is expected to surely have a similar effect on King's Cross.
This Brutalist box of a building is already decorated in contemporary "Standard" style and even enhanced with fashion's Craig Green bathrobes. Some of the rooms also include outdoor terraces and bathtubs overlooking the city's skyline. The hotel also features an indoor and garden restaurant on the ground floor and a destination rooftop restaurant.
The Standard in London opens on July 11th at 10 Argyle St, Kings Cross. Check out some images in the gallery above.