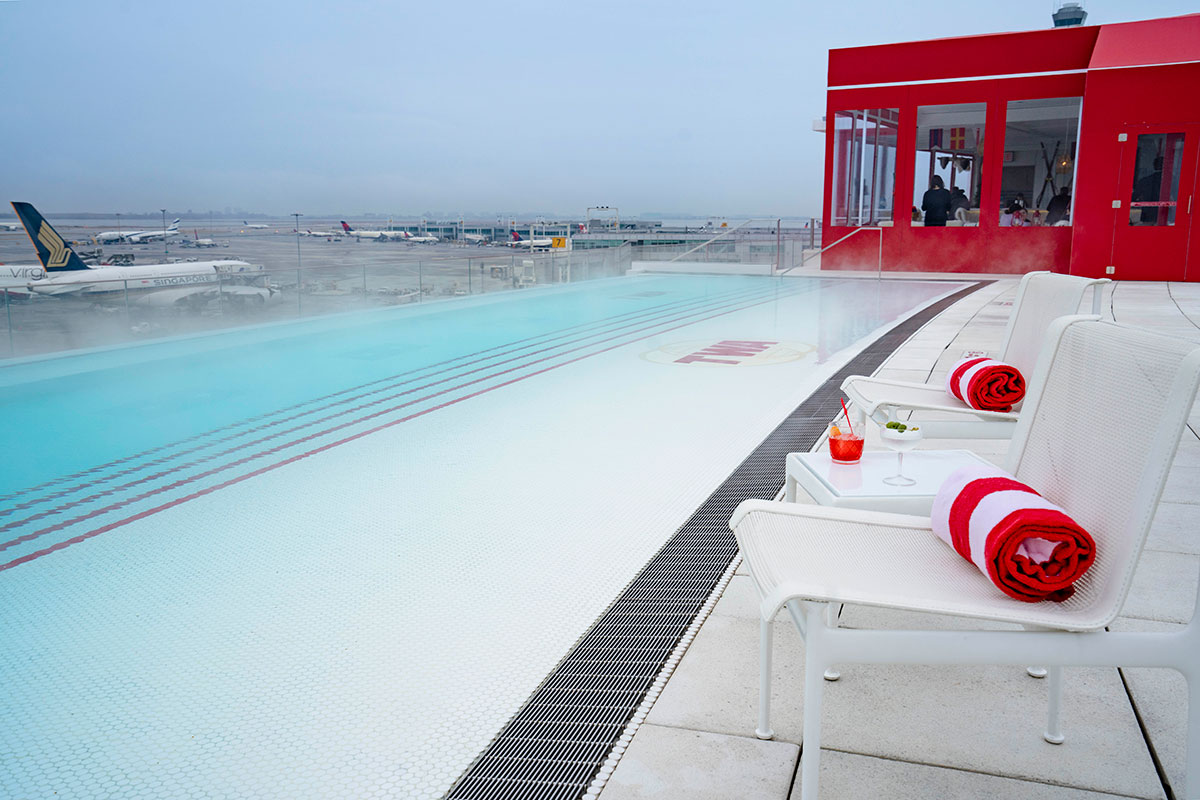 The Runway Chalet Opens at JFK's TWA Hotel
A remedy to the frosty temperatures, The Runway Chalet at TWA's swanky pool lounge, operated by the Gerber Group, is open for business with a full Swiss-inspired ski lodge complete with an old school fireplace. With a heated pool just outside the doors of the venue at JFK Airport and fondue and hot cocoa indoors, The Runway Chalet is a destination in of itself.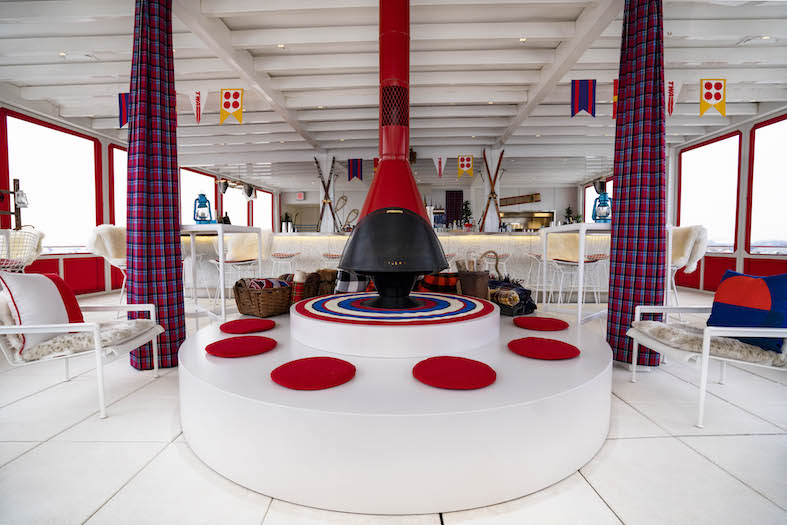 Inspired by a 1950's era ski lodge, the chalet features red, white, and blue decor interior with retro details including skis, piste direction pointers, and fur chair coasters. Grab your Penny Pitou sweater and come up for a repose where food is hearty and drinks are warm (and strong — it's an airport, after all). And for a bit of exercise, the TWA Hotel also has the first-ever airport ice skating rink right next to its Connie airplane bar. The recipe to remedy a New York winter is simple: watch planes take off on the runway, indulge in a little mid-winter hot pool dip, and make your drink a double.
The Runway Chalet at The Pool Bar is open from 11 – 11 daily.