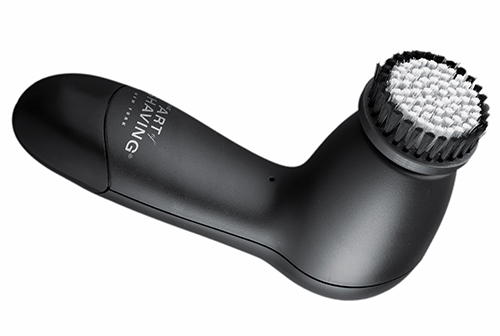 The Art of Shaving Launches Power Brush System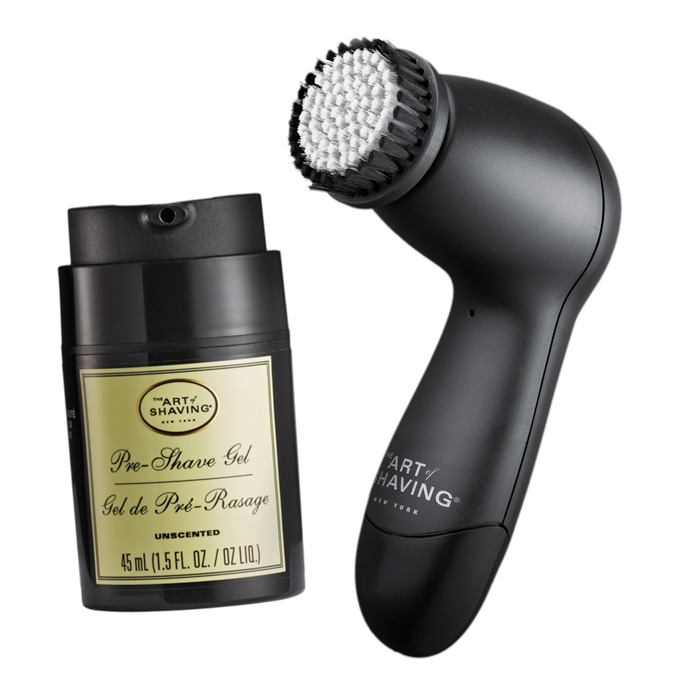 Image: The Art of Shaving.
The Art of Shaving releases its newest innovation in men's grooming to join the brand's pre-existing line of razors and shaving brushes, the power brush system and regimen. The motorized power brush, and it's accompanying pre-shave gel, are designed specifically to reduce the risk of razor bumps and ingrown hairs. The thermo-plastic brush body is water-proof and molded for easy use, perfect for no-slip usage in the shower. The brush gently exfoliates skin to minimize bumps and help surface trapped hairs, utilizing three different brush speeds for more custom, controllable cleansing. The pre-shave gel is the power brush's natural sidekick, preparing and protecting the face for a clean shave. Using emollients, glycerin, and shea butter, the pre-shave gel decreases tugging during the shave and provides and added boost of moisture.
Both the power brush and the pre-shave gel are now available in stores nationwide and online now.