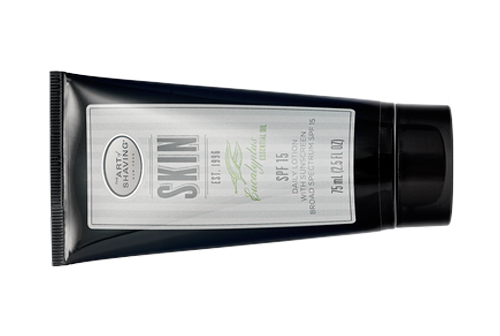 New SPF Moisturizer from The Art of Shaving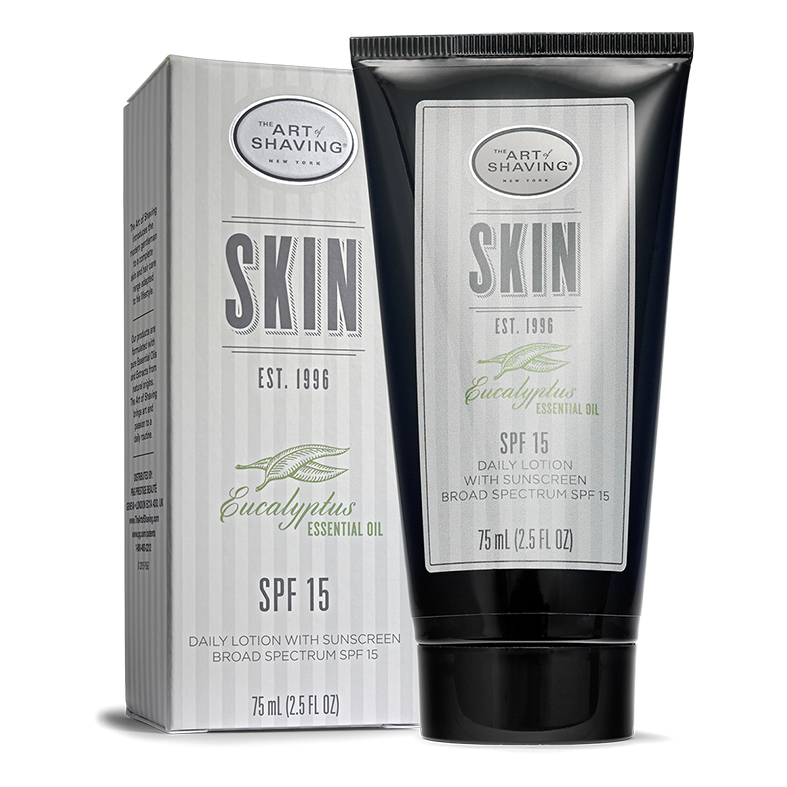 Image: The Art of Shaving.
Summer is far from over and The Art of Shaving wants to keep your skin protected during those margarita-fueled afternoon trips to the beach with its new Eucalyptus SPF 15 Daily Facial Moisturizer. Packaged into a sleek black tube with vintage beach umbrella detailing, this essential oil-heavy cream contains light weight emollients and a touch of grape seed for easy absorption that never leaves the skin feeling greasy or slick; instead creating a quick-to-dry saturated glow that increases as the product penetrates. The state-of-the-art UVA/UVB protection allows The Art of Shaving moisturizer to be the first in the company's line to bear the Skin Cancer Foundation Seal of Recommendation for Daily Use and can dramatically reduce the risk of skin cancer and early skin aging caused by the sun. The spicy eucalyptus scent, though at first intense, when applied, gives way to a deep blue chamomile aroma that provides a unique cooling sensation on the skin and relaxes the wearer's senses for a truly breezy, worry-free coast through summer.
The Eucalyptus SPF 15 Daily Facial Moisturizer is available now.