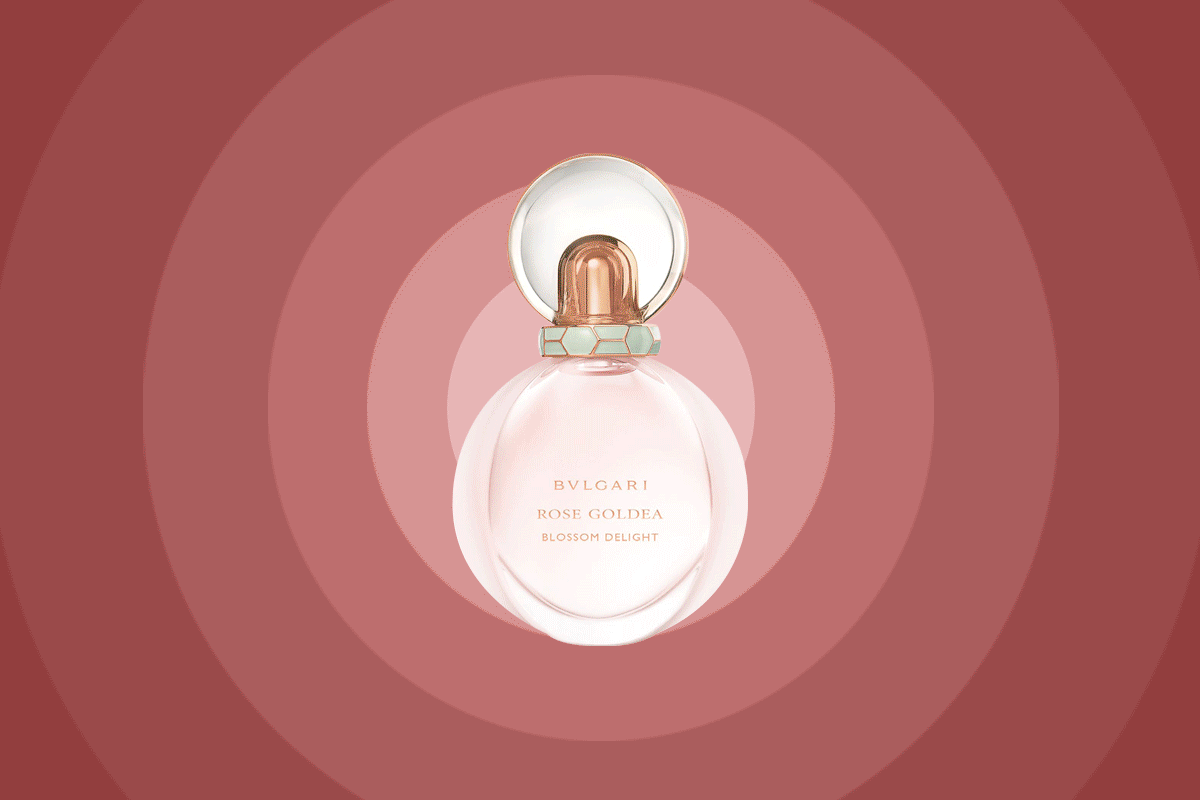 The 2020 EH Valentine's Day Gift Guide
We don't really need an occasion to talk about love, but on a day like Valentine's, we can't help but be charmed by its intricacies and shower those we care about with tokens of love. Since we can all use a little bit more romance in our lives, we've compiled a comprehensive gift guide that will impress even the most challenging suitor.
Tinder Candle from Homesick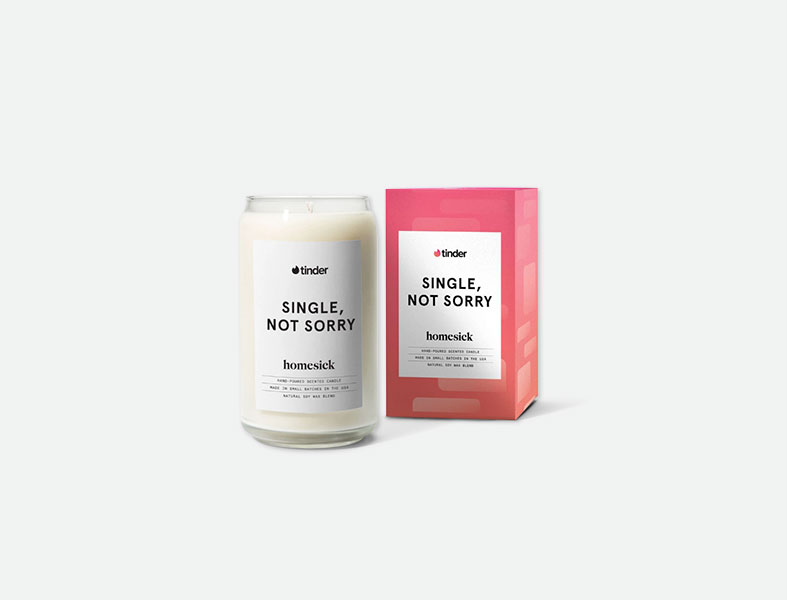 $29.95, available at Homesick.com. 
Swipe Right! Or Left! Or however you want, but this Tinder candle will surely improve any aura. And for those not interested in apps, Homesick offers an array of unique candles from moments like "first kiss" or "Mexico" to thanks, congratulations, and more.
Bvlgari Rose Goldea Perfume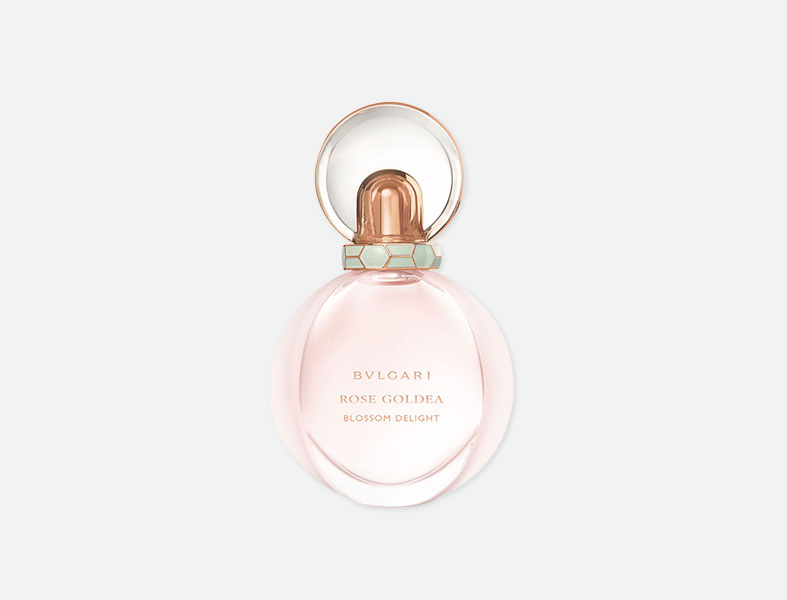 $129, available at select retailers and Bulgari.com.
The newest edition to the family combines tender rose and sophisticated musks into a blend of desire. The Alberto Morillas olfactory potion is a true symbol of love and passion on the skin.
Amour: How the French Talk About Love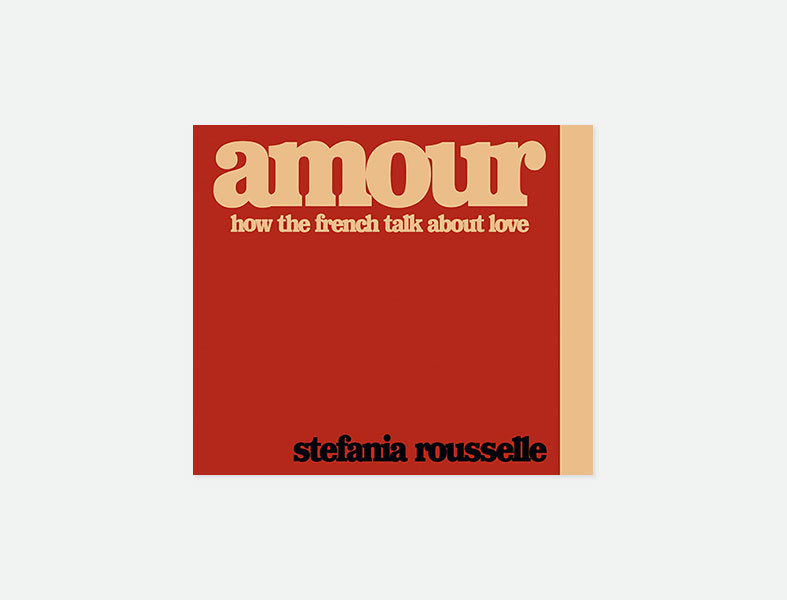 $12.42, available at Amazon.com.
French journalist Stefania Rousselle traveled across the country staying at strangers' homes and looking for real love. Interacting with couples, she discovered all kinds of love, the real and the good kind, and she captures it on camera in her newest book.
Christopher Kane Briefs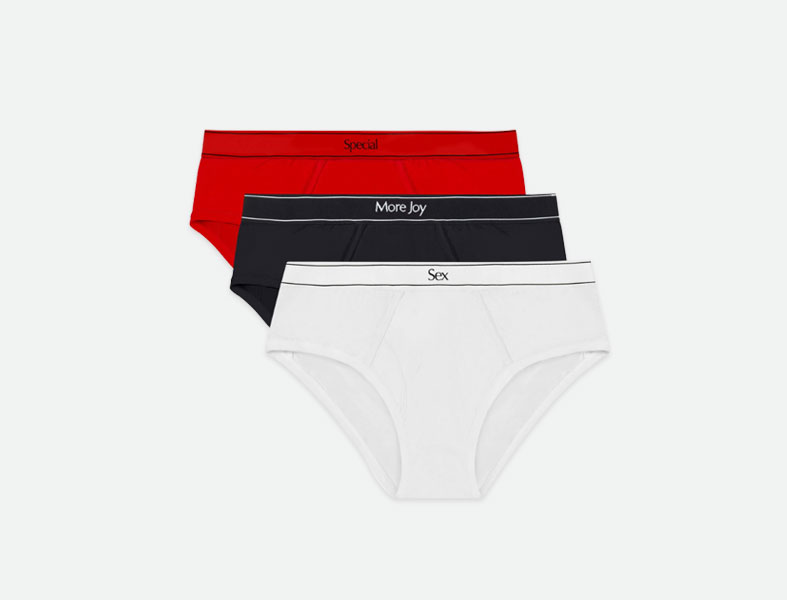 $50, available at ChristopherKane.com. 
"Special," "More Joy," and "Sex." Sometimes we just wish our underwear spoke instead of us.
Vetements Police-Badge Cardholder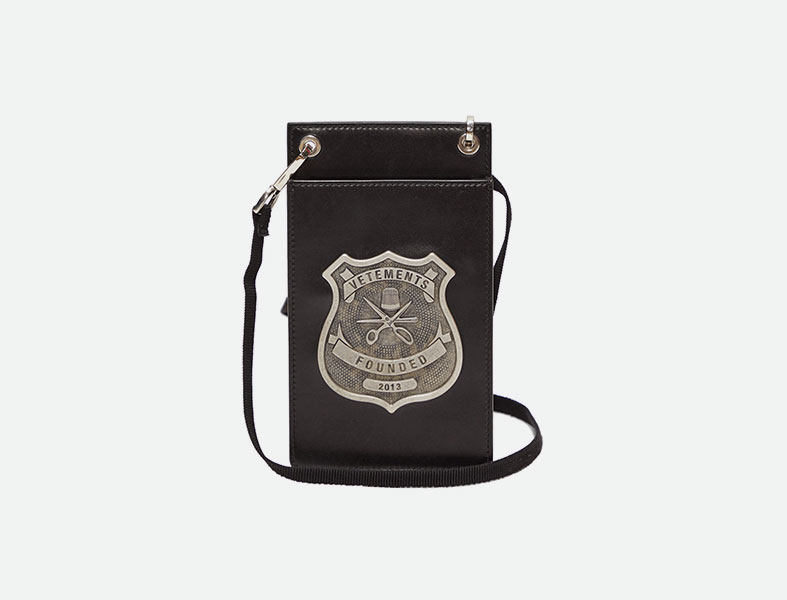 490 euros, available at MatchesFashion.com
Wear your heart on your sleeve, or maybe in a chic leather cardholder necklace.
Rimowa Luggage Charms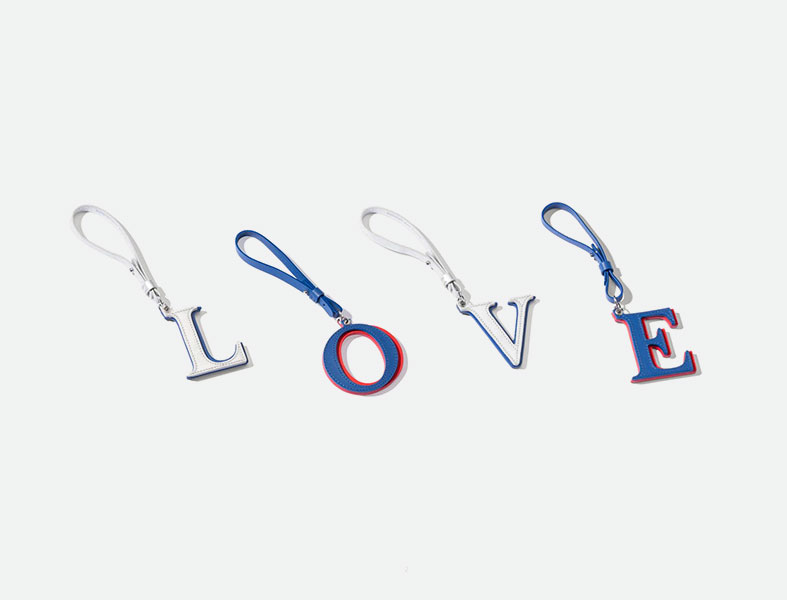 Available at select RIMOWA store.
For the frequent traveler, suitcase charms might be the best way to profess your love.
Master & Dynamic MW07 Plus True Wireless Headphones in Black Pearl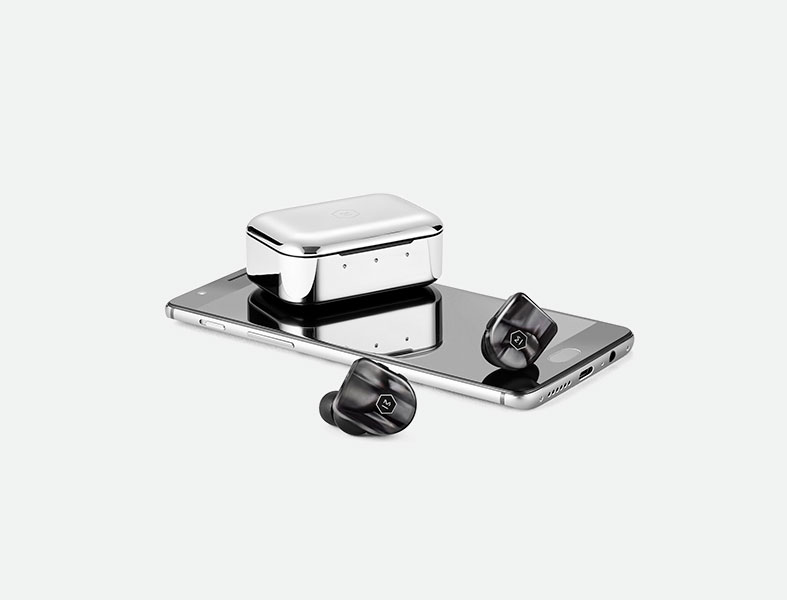 $299, available at MasterDynamic.com. 
The brand's most advanced wireless earphones yet as the perfect and actually useful gift everyone needs.
Dos Perros Mezcal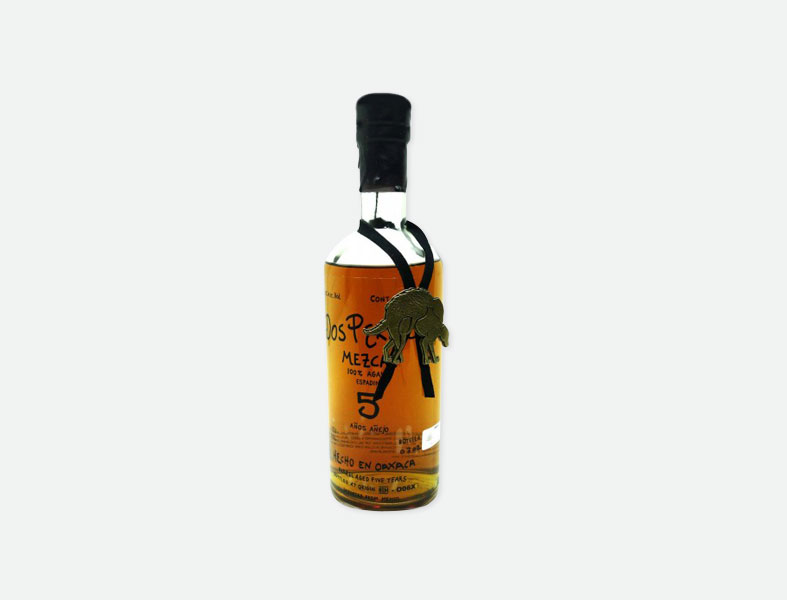 $179.99, available at OldTownTequila.com.
We could include any alcohol or spirit in this spot, but the cheeky mezcal truly hits the spot. The five-year aged spirit is a promising token for your love and relationships to be equally as potent and wonderfully elegant after a period of aging.
Dada Daily Limited Edition Lemony Rose Vegan White Chocolate Truffles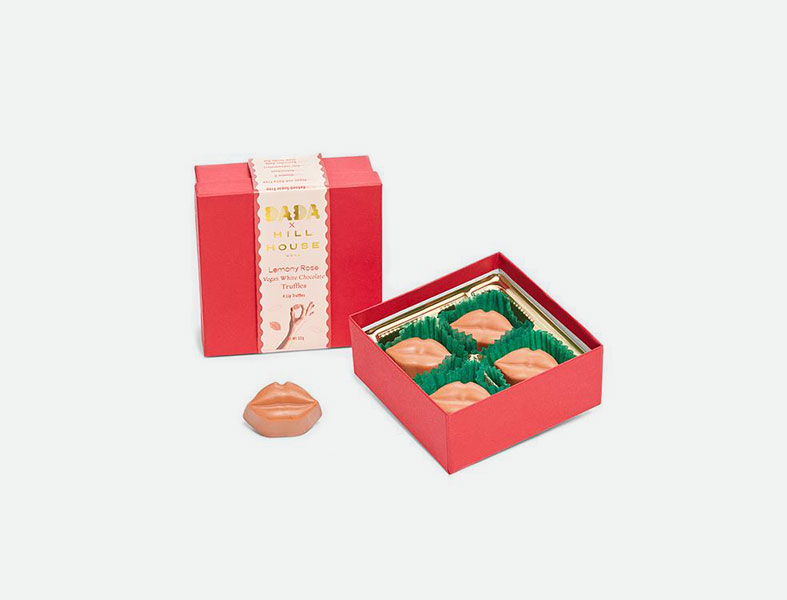 $18, available at DadaDaily.com.
In sickness and in health, it's always best to have chocolates around.
Trade Coffee Subscription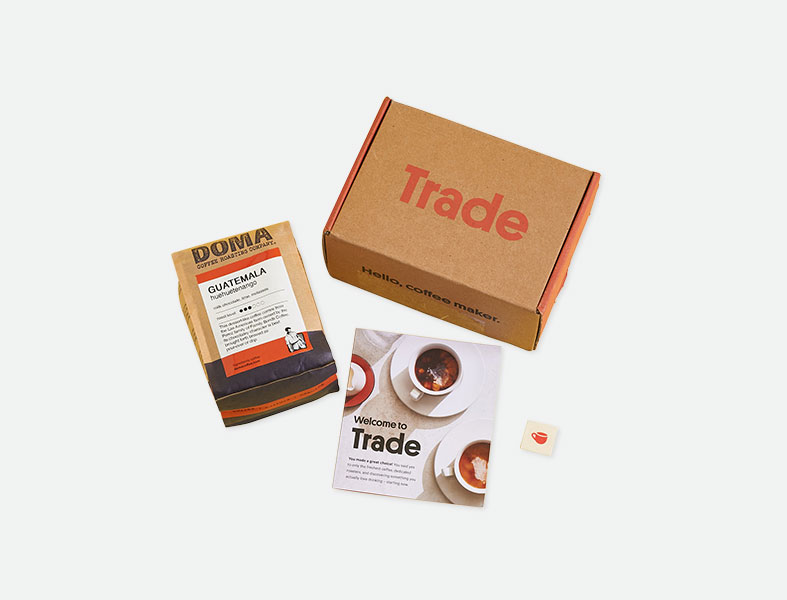 Available at DrinkTrade.com.
Caffeine is one of the most underrated love languages.
Riedel Champagne Glasses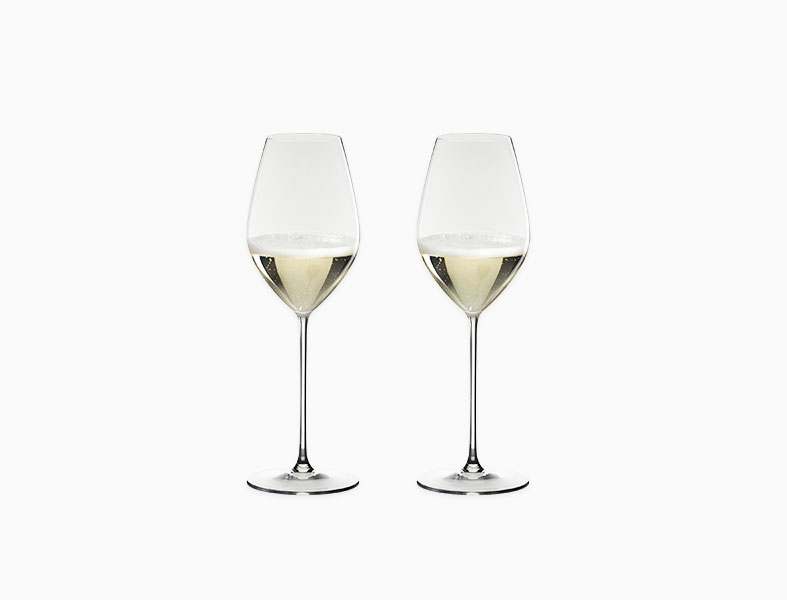 $99, available at Riedel.com.
A toast to you and the lover.
Celine Sacrés Coeurs Heart Earrings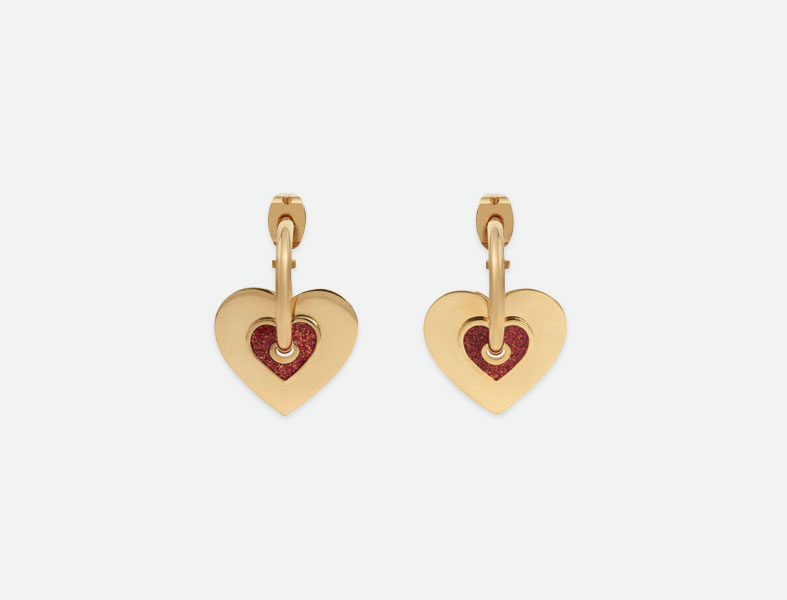 Available in select Celine stores.
If you're gonna whisper sweet nothing into someone's ear, make sure they're decked out in gold hoops.