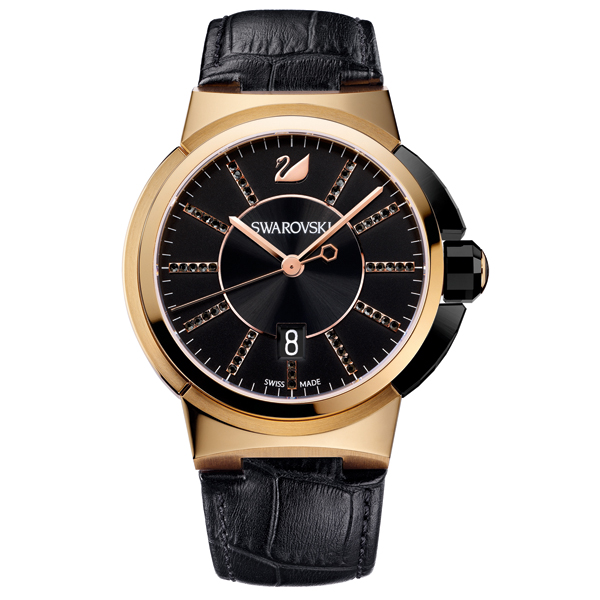 Swarovski Gives Men the Time of Day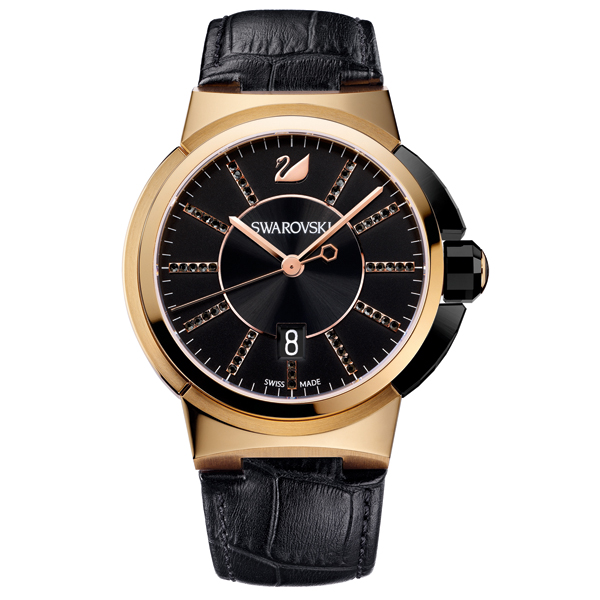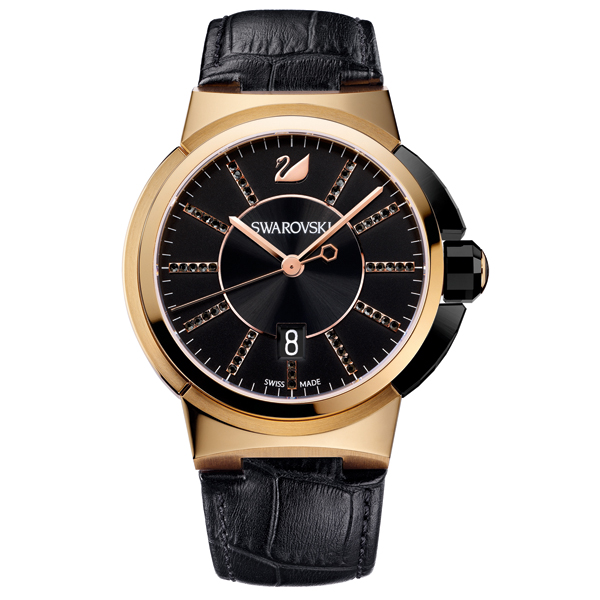 Swarovski isn't one to let the ladies have all the fun. Just a few seasons after the successful launch of their first men's jewelry collection back in 2010, Swarovski is set to unveil the Piazza Grande, their first ever watch for men, at this year's Baselworld (March 8-15).
Inspired by the contemporary cityscapes, the watch is a masculine take on Swarovski's best-selling Piazza style from their women's collection—harder angles, less sparkle-sparkle and more austere bravado. The Swiss-made watch features a case with rose gold PVD and black ceramic details, a black leather strap with an embossed crocodile structure and quartz movement.
It will retail for $810 starting mid-march at select Swarovski boutiques and on swarovski.com